But who was the eclectic character in reality? Difficult to "catalogue" her name in a single definition. A woman of great culture and style, Brin was born in 1911 in Rome, but her parents and ancestors were all originally from Bordighera and its fraction, Sasso. Her real name was Maria Vittoria Rossi and owes her pseudonym to Leo Longanesi, a fashion journalist for Harper's Bazaar, who invited her to write on his "Omnibus"; gallery owner and writer, Irene was a forerunner and an example of a brilliant and light journalism, sometimes caustic, but never vulgar.
Cultured and elegant, fatal to her already innate passion for art and beauty was the meeting with her husband, Gasparo Del Corso, cavalry officer and great collector and traveler. The couple, leading together a life of cosmopolitan spirit, traveled far and wide throughout the world and in 1946 founded the art gallery "L'Obelisco" in Rome, which hosted the avant-gardes of the '50s and' 60s exposing the works of established Italian artists such as Afro, Balla, Burri, Cagli, Campigli, Capogrossi, De Chirico, Fontana, Morandi, Pomodoro, Sironi, and emerging such as Caffè, Foppiani, Muccini and Vespignani. Between 1948 and 1953, the "Obelisk" made important exchanges with the MoMA and the Brooklyn Museum, starting to propose American and South American artists in Italy and bringing to Rome the work of foreign artists such as Bacon, Calder, Chagall, Dalì, Dubuffet, Gorky, Kandinsky, Lam, Matta, Magritte, Moore, Picasso, Rauschenberg, Steinberg and many others.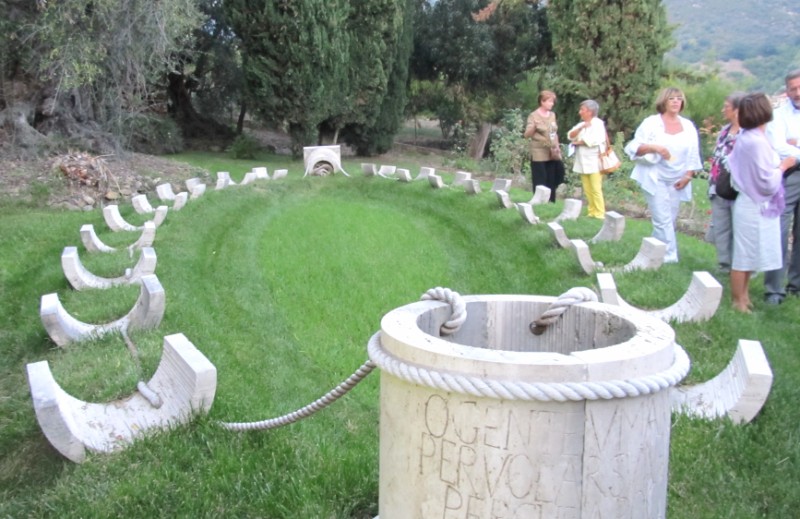 In 1955 she was awarded the honor of Official Knight of the Order of Merit of the Republic for her important role, both in Italy and abroad, for the diffusion and the affirmation of Italian fashion in the world; Brin, moreover, loved young people and always strove to stimulate their success, so since 1969 the Academy of Costume and Fashion of Rome has established the Irene Brin Prize, awarded each year to a young fashion designer of the new generation, representing a feast for the Academy and the affirmation of a new talent.
In "her" Sasso, behind the family home is "The Garden of Irene", named so because she was who created it and disposed it the way it is. It was inaugurated in the new interpretation of Maria Dompè, artist of space and landscape, in 2011, on the occasion of the centenary of the birth of Irene Brin. Instead, in 2014, the inauguration of the Irene Brin Museum, located on the ground floor of the house where she died, May 31, 1969. Designed by architect Roberta Cento Croce and set up in collaboration with Claudia Palma of the National Gallery of 'Modern Art of Rome, is developed in two rooms next to the entrance to the garden. On show works of art by Balla, Pierelli and Soto and five Picasso white period plates; in addition, clothing and accessories, books, photographs and objects that belonged to her and which served her work. On the floor of the entrance hall are transcribed, with the typewriter characters of the past, all her names or pseudonyms used for various journalistic collaborations: Contessa Clara, Mariù, Irene Brin, Marina Turr, Maria Del Course, Oriane, Morella, Geraldina Tron, Ortensia, Madame d'O, Marlene, Cecil Aldighieri, Adelina.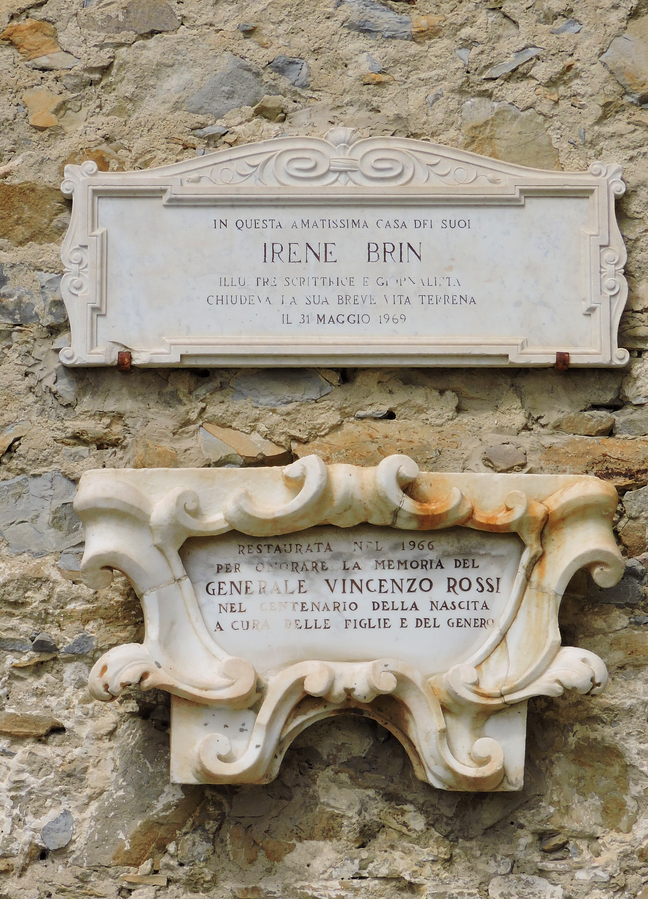 Many events have been organized for some years to keep the places and memories of Irene alive, in perfect "Brin style" and in accordance with her farsighted thinking; events dedicated to lovers of literature, but also art, gardens and more ... not to be missed, to meet Irene Brin and her "enchanted" places!
An event example in the file hereby