Places of interest Sunday 10 December, 15:25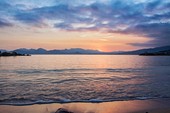 Places of interest
Here are some destinations not to be missed!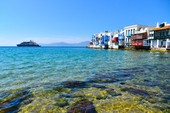 Places of interest
Are you hesitating between Greece and Croatia for your summer vacation? Between a weekend in Barcelona or Rome? Visiting all the destinations that make you dream in a single trip is possible by opting for a cruise in the...
Places of interest
After being painted again, the emblematic structure reappeared in the morning of April 6th. Among the most photographed in the city, the sign #ILoveNice is ready to be the protagonist of the summer season
Itineraries
An enchanting itinerary suitable for everyone
italyrivieralps.com
Advices and recommendation of an Italian man living in London
italyrivieralps.com
New information signs, a map with details written in three different languages and virtual guided tours.
Places of interest
In Piedmont, in addition to the extensive spa selection, there is a strong tradition of hospitality and a great gastronomic and cultural offer.
Itineraries
The Hanbury Gardens, located in Ventimiglia's Mortola district, also offer paths for people with reduced mobility and sensory disabilities
Latest news
Friday 05 June
Friday 15 May
Friday 01 May
Friday 24 April
Friday 17 April
Friday 03 April
Thursday 19 March
Thursday 27 February
Monday 24 February
Friday 21 February