Business Thursday 09 December, 14:11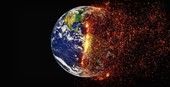 Business | Wednesday 08 September
There are those who want it long, those who prefer it short or with milk, to consume at the bar or in the company of friends. Coffee is a tradition and a ritual that is in danger of disappearing due to climate change...
Business | Thursday 20 February
The Prefect's signature gives way to important interventions which will allow, in two years, to welcome 18 million passengers.
Itineraries, Places of interest, Local products, Business, Video | Tuesday 04 February
A journey from the sea to the mountains filled with Ligurian flavors, adventure, and history.
Local products, Business | Friday 27 December
As we know, Liguria is becoming a very well-known land of great wines. Colli di Luni, Pigato, Vermentino, Dolceacqua's Rossese. Sublime white and great red wines.
Business | Monday 09 December
It is an important technological advance in this field and embodies the importance of the convergence of renewable energies and innovation.
Local products, Business, Video, Gallery | Friday 06 December
In the early seventies of the nineteenth century, three undertakings where flowers and plants were cultivated were already active in Sanremo.
Business | Friday 15 November
Transactions and also the value of real estate are growing at double digits. Growths, more contained, also in Cannes and Menton.
Business, Places of interest, Video | Tuesday 29 October
These are 18 cubes of 10,000 tons that require more than 3,800 cubic meters of concrete for the construction. It took 14 months to build the 18 boxes, from July 2018 until today.
Latest news
Friday 25 October
Monday 07 October
Tuesday 01 October
Wednesday 18 September
Tuesday 27 August
Thursday 22 August
Tuesday 06 August
Tuesday 30 July
Friday 19 July
Friday 14 June