About us
ItalyRivierAlps is the online daily newspaper of the geographical and cultural region of the "Alps of the Sea", which stretches from the Maritime Alps to the Italian and French Riviera.

The RivierAlps region is one of the most essential parts of the Alpine Macro-Region and the Alps-Mediterranean Euroregion: it includes cities as important as Nice, Montecarlo (Monaco), Sanremo, Alassio and Alba.

ItalyRivierAlps continues the work started with Targato CN UK, the English section of Targato CN, the most-read newspaper in the Province of Cuneo.

The mission of our newsroom is to provide people from all over the world with comprehensive information about all the latest news and events, travel itineraries, gastronomy, typical products, and business opportunities from the area.

ItalyRivierAlps is a newspaper, not a blog or a tourism website. Its aim is to tell the facts about a region very rich of art and culture by adopting a journalistic approach that can make it more accessible, in all its aspects, to international visitors.

The newspaper is currently published in three international editions: English, German and Russian.
THE NEWSROOM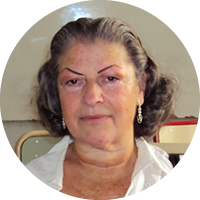 Judit Neuberger
German edition Editor.
Grown up in a Spanish speaking land with German as mother tongue, studied till the Master of Science degree at the ETH- Zürich and having lived in several countries, practiced and taught these languages, as well as English, French and Italian. She is furthermore an interpreter with long experience.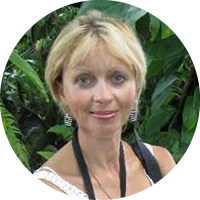 Elena Leontyeva
Russian edition Editor.
She studied applied mathematics at Ural State University ( Ekaterinburg, Russia) and worked as a programmer, and later as a Manager of Projects.
Currently she lives in Italy, and here she is a Russian Teacher in a few schools, translator and interpreter.







FORMER CONTRIBUTORS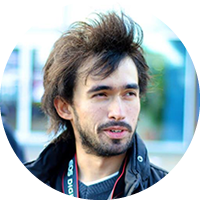 Gianluca Avagnina
Editor-in-chief and English edition Editor.
He currently studies Journalism at Dublin City University, where he is Production and Layout Editor at The College View.
Former TargatoCN UK Editor-in-chief, he has also worked for The Irish Catholic, Campus.ie, Flashback DCU, La Nuova Sardegna, La Nuova Gazzetta di Saluzzo, TargatoCN, L'Unione Monregalese, and as a staff photographer for The College View.
He is a member of the National Union of Journalists.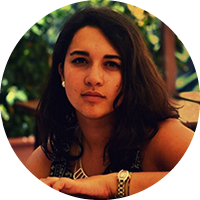 Giulia Luzi
Sub-editor and reporter.
She currently studies Applied Languages and Intercultural Studies at Dublin City University (Ireland).
Former reporter for TargatoCN UK, she is now sub-editor and contributor for several publications in Ireland, including DCU's only independent student newspaper The College View, and Campus.ie.
She has worked and written in Italian, English, Spanish, French and Portuguese.
At present, she is also involved with NCP Dublin, an independent national network of immigrant groups.
She has lived in Italy, France, and Ireland.