Had Tenda and Briga not been the hunting ground of ​​King Vittorio Emanuele II, in 1860 they would have followed the fate of Nice; but, when the province of Nice was given to France, Tenda and Briga were added to the province of Cuneo instead. And yet, it became, in practice, a free zone with local businesses, and a large-scale and semi-legalized smuggling whose unwritten rules remained in force until 1940.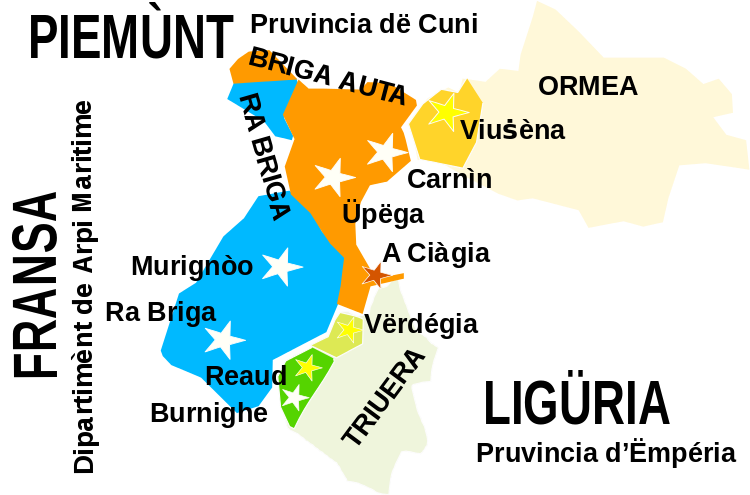 [Credit Jfblanc]
In Spring, Brigaschi sheperds kept going to Brigasca region's winter pastures - now in France - coming from Imperia and Finale Ligure's hills whereto they went back at the end of October, only to go back up again in early June. To celebrate this old tradition, more than one village in the area still celebrates the Festival of transhumance, the most famous ones being that of La Brigue and Mendatica, coming up on September 23-25, 2016.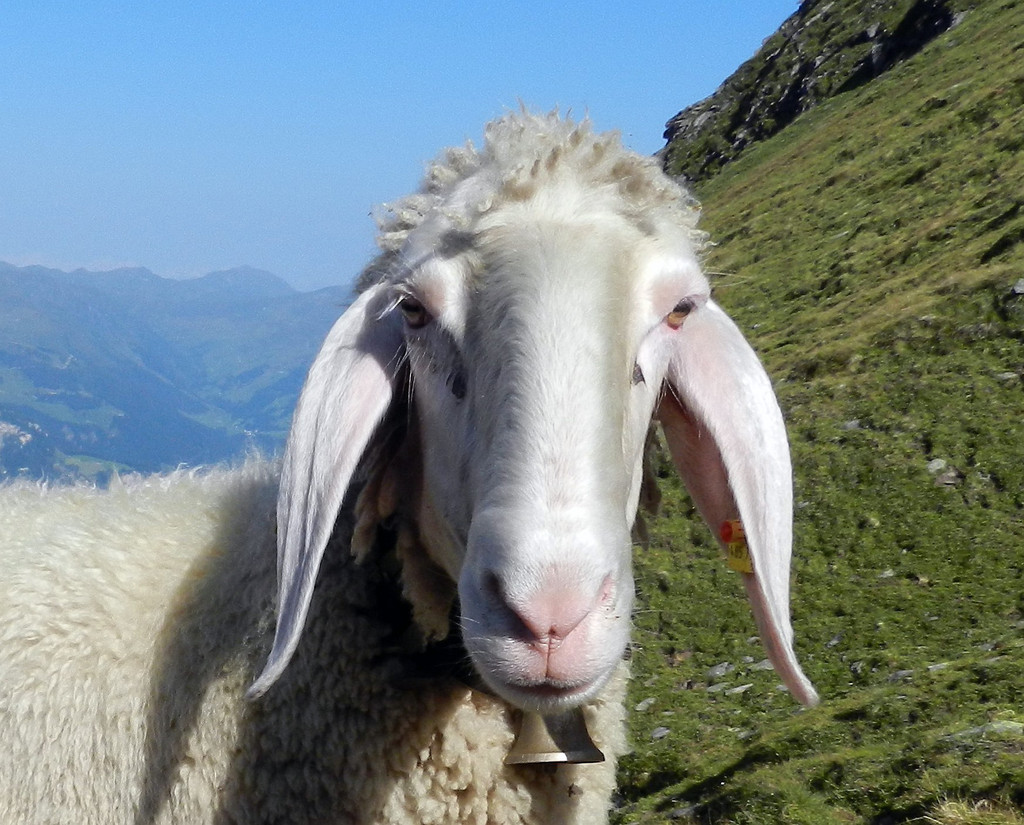 [Brigasca sheep, credit Patafisik]
Realdo was 4-hours-trail away from Brigue as the village only got connected by a carriage in 1958 to Triora; even more precarious communications had Piaggia – land of brigaschi shepherds par excellence - with the rest of its province given the difficulties of transit.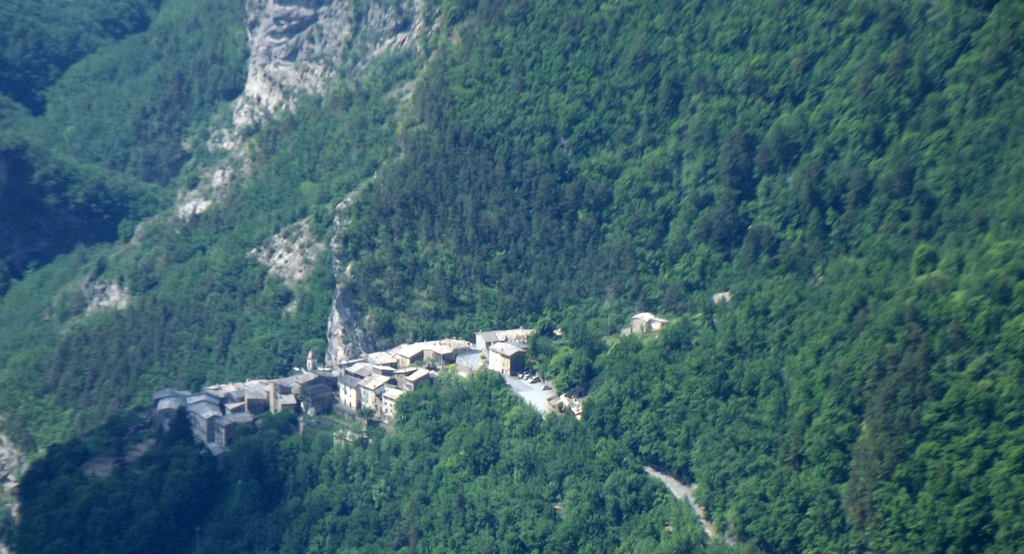 [Realdo seen from Saccarello, credit Pampuco]
Hence, the Brigasca region definitely knows no boundaries, no flags, no other artificial or man-made divisions, or the fate of international politics, but, in the end, it follows its own instincts and transnational dimension. The brigasca culture is a true heritage that can rightly be considered as one of the richest in history.
For more information about Brigasca region and culture: www.vastera.it