The topping with the Toma di Mendatica (Slow Food Presidium), makes the recipe more delicious and tasty. The production of this cheese is small-scale and risks disappearing due to the abandonment of the mountain areas. The few Toma producers who are also breeders, are in the Alta Valle Arroscia and some also in Val Roja and they make direct sales of this product.
Vegetarian Recipe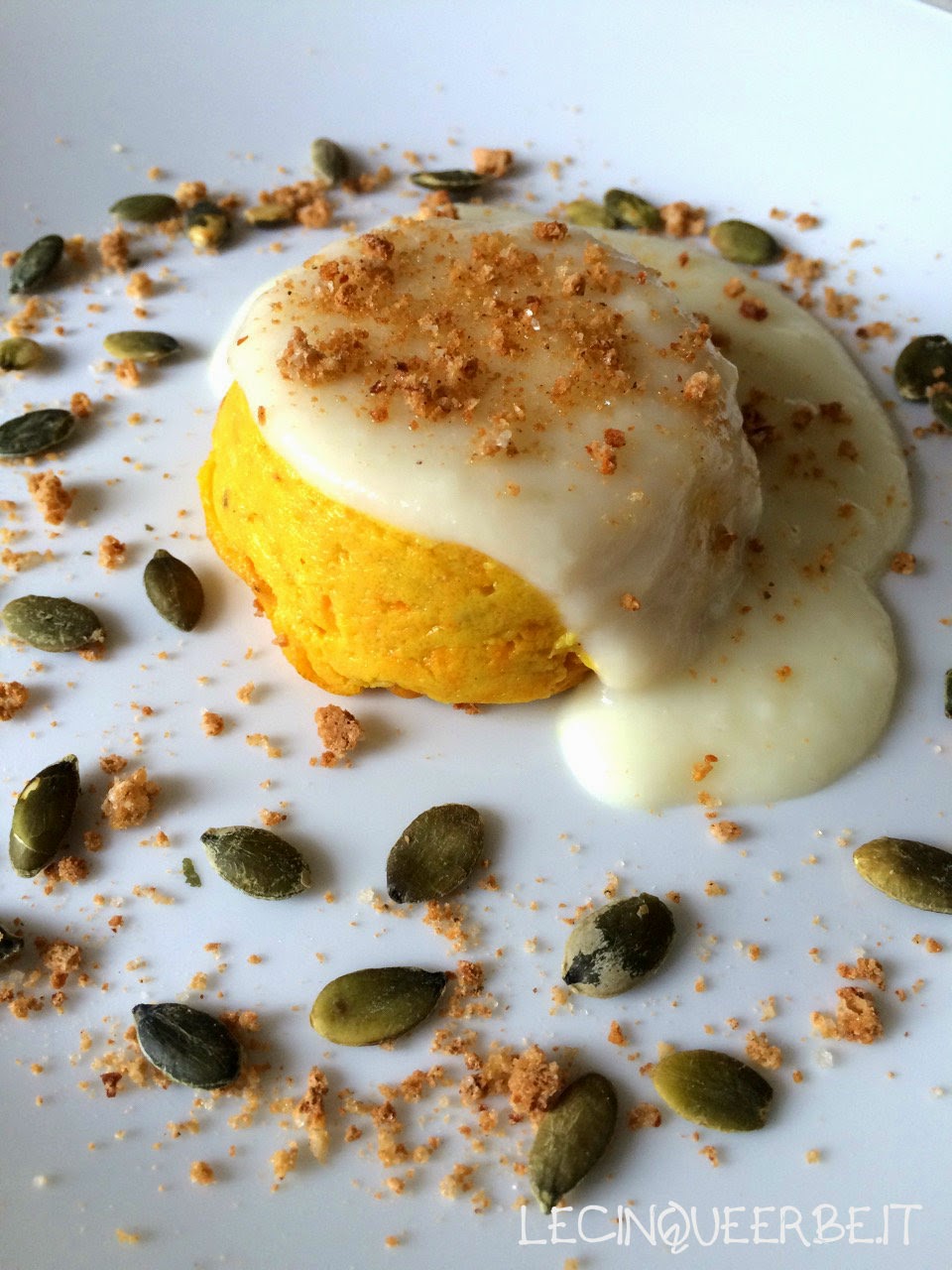 [Credit Le Cinque Erbe]
Ingredients for six to eight persons
1 kg of carrots (in autumn and winter can be substituted with pumpkin)
100 g of peeled red lentils
1 medium-sized pink or violet onion
4 very fresh eggs cat. 0
100 g of grated Parmigiano Reggiano
Extra virgin olive oil
Sea salt, white pepper
½ liter milk
2 tablespoons flour
0,50 g of Ligurian extra virgin olive oil
To complete the flan and decoration:
200 g of Toma of Mendatica or goat
Grated and lightly toasted bread
Peeled and toasted pumpkin seeds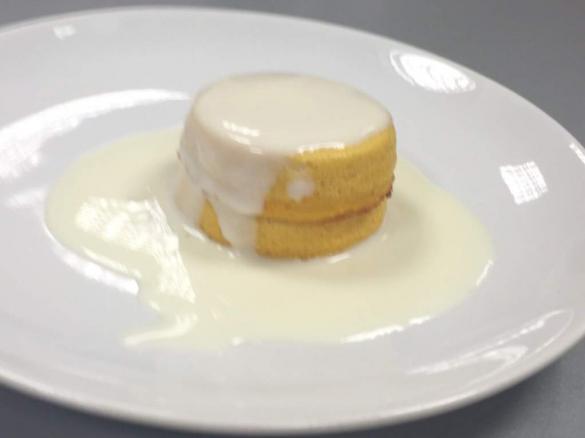 [Credit Ricette Bimby]
Wash, clean and slice the carrots (or pumpkin) and onion, rinse the lentils.
In a non-stick pan gently brown the onion in extra virgin olive oil, then add vegetables and legumes, salt and cook with the lid (possibly adding a little water), until they are cooked.
Reduce to puree with the minipimer or the blender. In the saucepan, prepare a rather firm béchamel to which add (when it is cold) egg yolks, carrots and lentils puree, Parmesan.
Finally add the egg whites to firm snow, pepper and salt. Stir gently and divide the mixture into small buttered and floured molds filling them for 3/4 of the capacity.
Bake at 180 ° C in static oven, in a bain-marie, until the surface is golden. Allow to cool.
Prepare the Toma fondue, removing the crust and slowly melting it in a saucepan with a few tablespoons of milk.
Serve the flans, pour over two or three tablespoons of warm fondue, decorate with bread crumbs and toasted pumpkin seeds, forming a spiral.