We can then really give vent to the imagination in the choice of fillings.

Ingredients (for about twenty kisses):

100 g of 00 white flour,
100 g of almond flour,
80 g of grated Parmesan,
80 of cubed cold butter,
20 ml of white wine,
a pinch of coarse salt.
Cream cheese (like mascarpone or Philadelphia) to be combined with olives, dried tomatoes, ham, salmon, chives.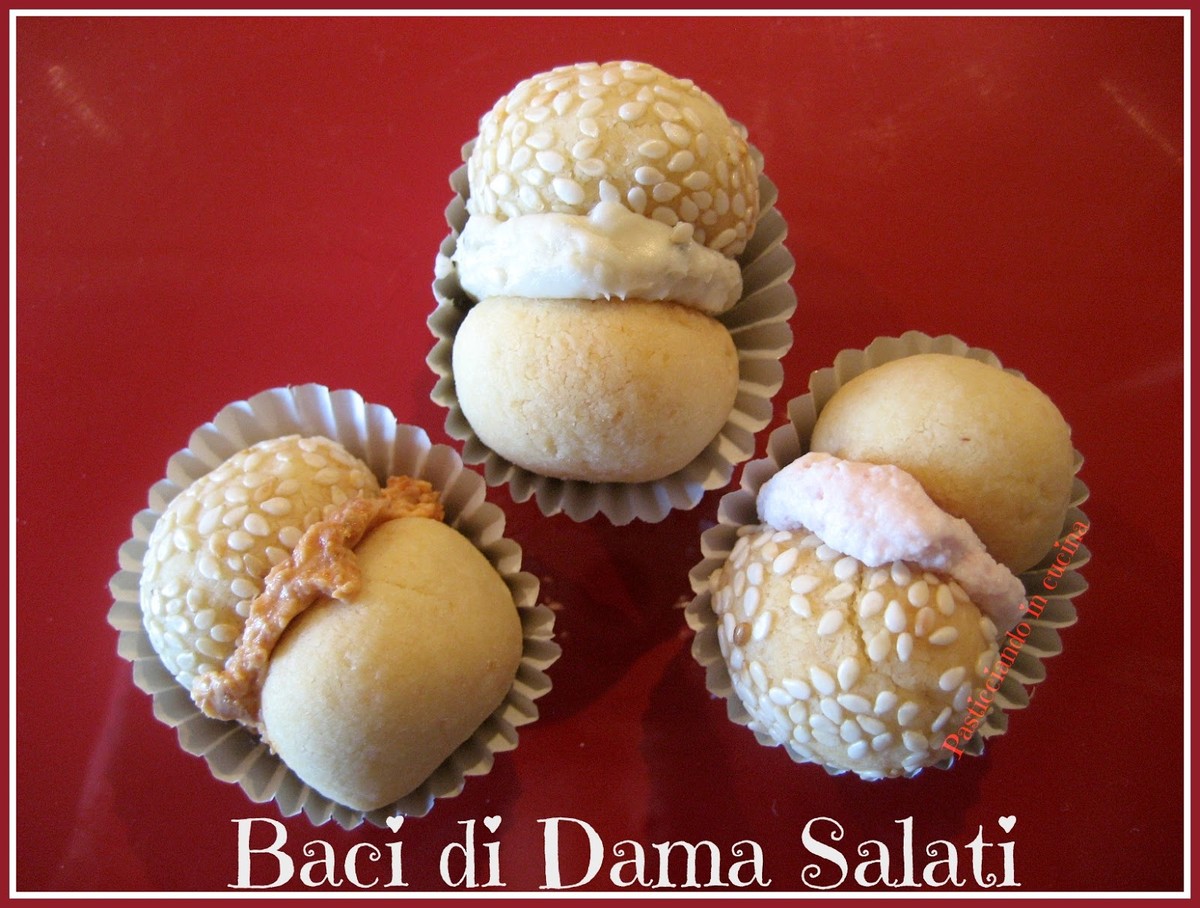 Credit pasticiando in cucina
Preparation:
Put the two flours, the salt and the cold butter in small pieces in the mixer and whisk well until the mixture is sandy in appearance.
Transfer the mixture into a bowl, add the grated Parmesan and the white wine and knead quickly by hand (dough should not be heated); at this point make about 40 balls.
Coat the baking pan with baking paper, arrange the balls and cook in the lower part of the oven preheated to 180 °C for 25 minutes.
At the end let cool and in the meantime prepare the different fillings with which to garnish the kisses.
Put the cream of flavored cheese in a sac-à-poche (pastry bag) or in the pastry syringe (one for taste), put a little on the flat side of the ball and add it to another ball by pressing a bit to make them stick together.