Ideal to begin the New Year's meal.

1 sachet of olives (taggiasca)
200 g of fresh goat cheese
220 g of red and yellow cherry tomatoes
3 tablespoons of olive oil
1 tablespoon of lemon juice
3 tablespoons chopped parsley
1 bunch of chives
80 g pine nuts
Salt and pepper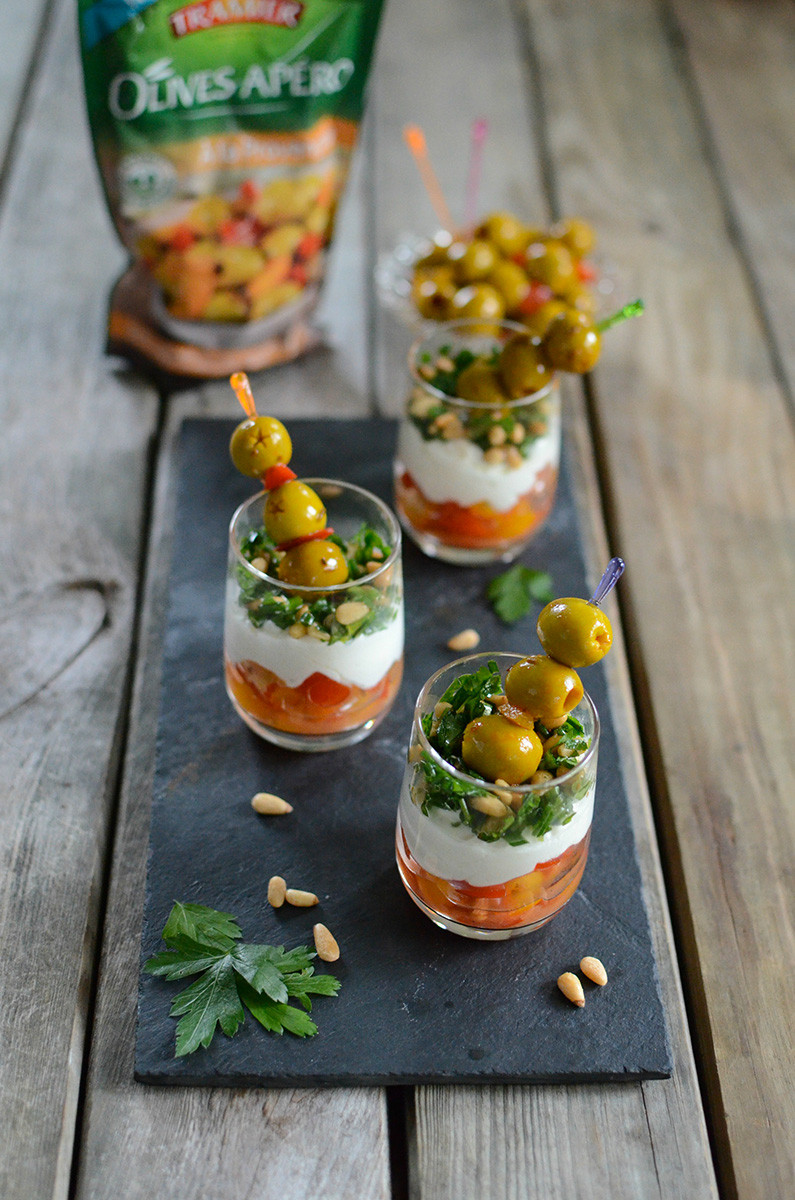 [Credit tramier Facebook site]
Cut the cherry tomatoes in dices.
Salt and pepper, divide them in the bottom of small shot glasses.
In a salad bowl, work the goat cheese with 2 tablespoons of olive oil and the lemon juice, pepper.
Divide this preparation in the verrines, over the dices of cherry tomatoes.
Chop the chives and mix with the chopped parsley.
Toast pine nuts 1 min. in nonstick frying-pan and mix with herbs and remaining olive oil.
Distribute this mixture over the verrines.
Reserve 30 min cool before serving.
Put the aperitif olives on toothpicks and present them with the verrines.