Obviously they must be collected in environments far from smog and pollution. It is necessary to cut the sprouts, or the tops of the tips of the branches of fir trees that are lighter green, without taking them all from the same branches, but from different points and trees, so as not to affect the growth of the plant! The buds come off with your fingers, without the need to use knives or scissors!
Ingredients:
Sprouts of fir, 250 grams
Source or natural water, 1,250 liters
Sugar, the weight equivalent to the juice obtained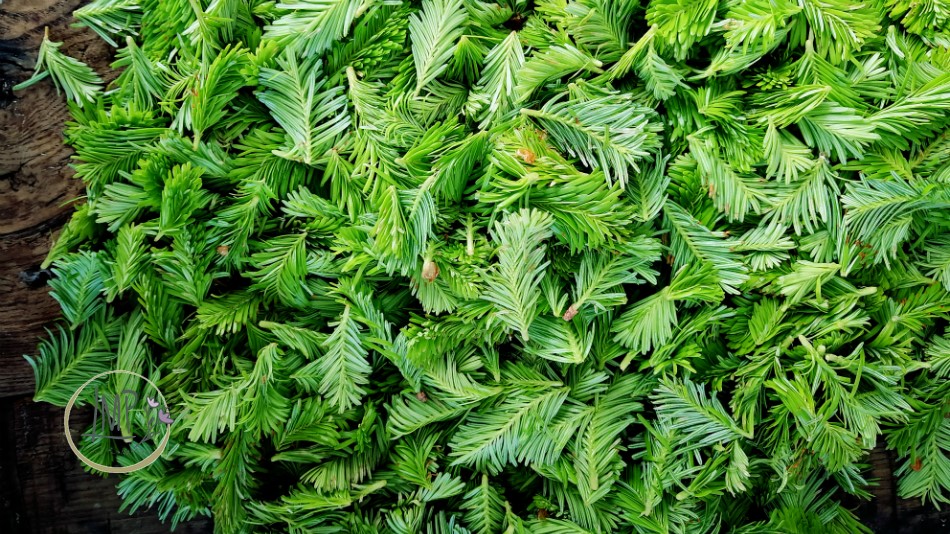 [Credit La maggiorana persa]
Procedure:
Clean the sprouts from impurities that may be between the needles and pay attention to small animals like small spiders. If necessary, rinse them.
Put the sprouts in a glass or ceramic jar and pour in the water, then cover and let stand overnight.
After the indicated time has passed, transfer the contents of the jar into a saucepan and bring to the boil. Cook over low heat for half an hour. Turn off, cover and let it rest for a day.
Now you need to squeeze the needles: I used a potato masher or you can do it with your hands.
Weigh the tare weight of a container. Take portions of needles and squeeze them by letting the juice go into the weighed jar until the cooked needles are finished.
Weigh again and calculate the net weight: the sugar must equal the weight of the juice obtained.
Return to the heat by pouring into a heavy-bottomed saucepan and cook over low heat, stirring frequently for about 30 minutes, until it has the consistency of a thick syrup.
Transfer into a jar.