Ingredients Number of persons 4:
400 g aubergine
500 g tomato
300 g zucchini
1 onion
6 cloves garlic
50 g butter
1 spoon olive oil
Provence herbs
Pepper Salt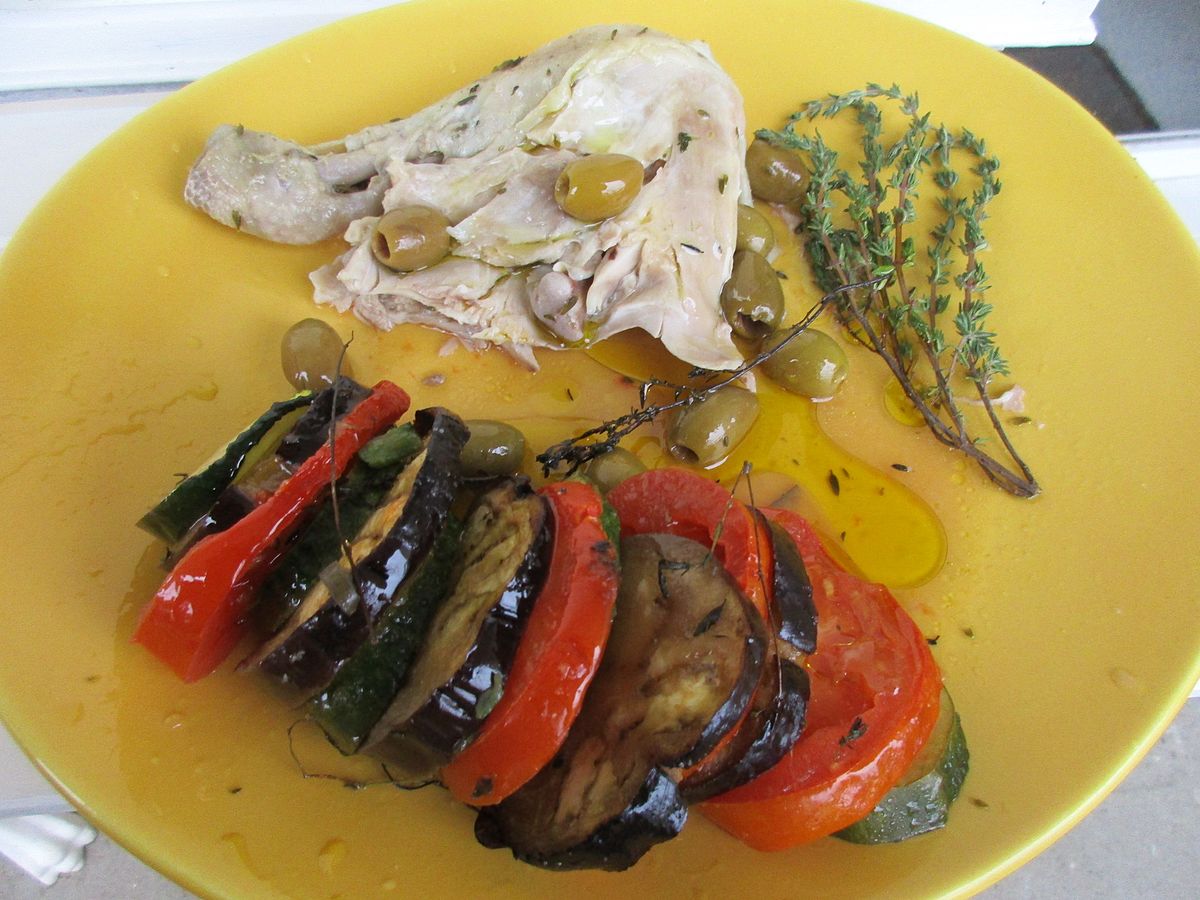 [Credit Arnaud 25]
Preheat the oven to 180 ° C (thermostat 6).
Butter an oval baking dish.
Peel the garlic cloves and onion.
Cut the onion and only one of the 5 garlic cloves into small pieces.
Bake 5 to 10 minutes, onion pieces and pieces of a single clove of garlic. Then let cool the dish a little.
Wash the vegetables, then cut them into slices of the same thickness and if possible of the same diameter.
Arrange them in the dish, on the garlic and onion seared in the oven, standing in successive row: tomato, zucchini, tomato, eggplant and so on; intercalate the remaining 5 cloves of garlic.
Salt, pepper, sprinkle with olive oil, and sprinkle with Provence herbs.
Bake for 1 hour 30 minutes.