Lavender spelt cookies are ideal while sipping an afternoon tea and diving into a stunning "Alps of the Sea" landscape (or while daydreaming of it).
Ingredients:
- 180 g ricotta cheese
- 150 g spelt flour
- 50 g butter
- 40 g cane sugar
- 2 tablespoons honey
- 2 tablespoons lavender flowers
- 2 teaspoons baking powder
- 1 lemon
- ½ teaspoon ground cinnamon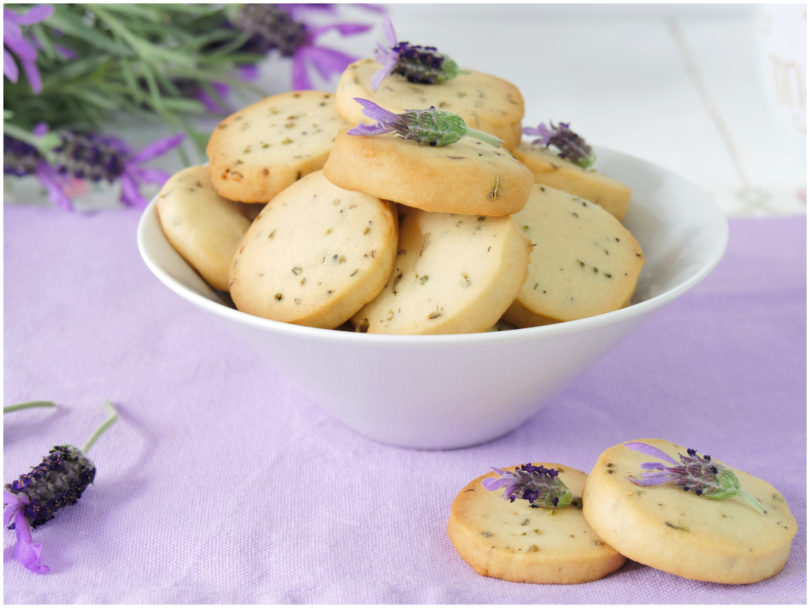 [Credit Misya]
Directions:
Preheat the oven to 180 ° C (350F).
Sift the flour with baking powder and mix it with the lavender flowers slightly ground with the sugar, cinnamon. Add the softened butter cut into pieces, the grated rind of half lemon, ricotta cheese and honey.
Work the mixture with your hands, using a pinch of flour if it is too soft: it can vary depending on the consistency of ricotta cheese.
Wrap the dough with plastic wrap. Shape the dough into two logs, about 2 inches wide, and wrap them in the paper. Roll the logs around slightly, to make them cylindrical. You could also refrigerate the dough in a disk, then roll it out to make cut-out cookies. Refrigerate the dough for two hours to harden
Unwrap the dough. Slice it into about ¼-inch thick disks.
Place onto a parchment-lined (or greased) cookie sheet, and bake for about 10-12 minutes, or until the cookies turn golden brown around the edges. Let cool completely.