Baked stuffed peaches are a traditional dessert from Piedmont region. They are quite simple to prepare; additionally, baking in the oven makes the peaches soft and, at the same time, creates a crispy caramelized surface that is just simply yummy!
One can replace the almonds with other nuts, such as hazelnuts or pistachios, and can opt for a different flavor other than Marsala, still using liqueur wine or brandy or whiskey.
Baked stuffed peaches are called "persi pijen" in Piedmontese dialect, which means stuffed peaches precisely, and are served as typical summer dessert, especially during summer festivities.
Ingredients for 6 people:
Nectarines 6
Peeled almonds 40g
Amaretti biscuits 60 g
1 tablespoon cocoa
1/2 cup Marsala
3 tablespoons brown sugar
Butter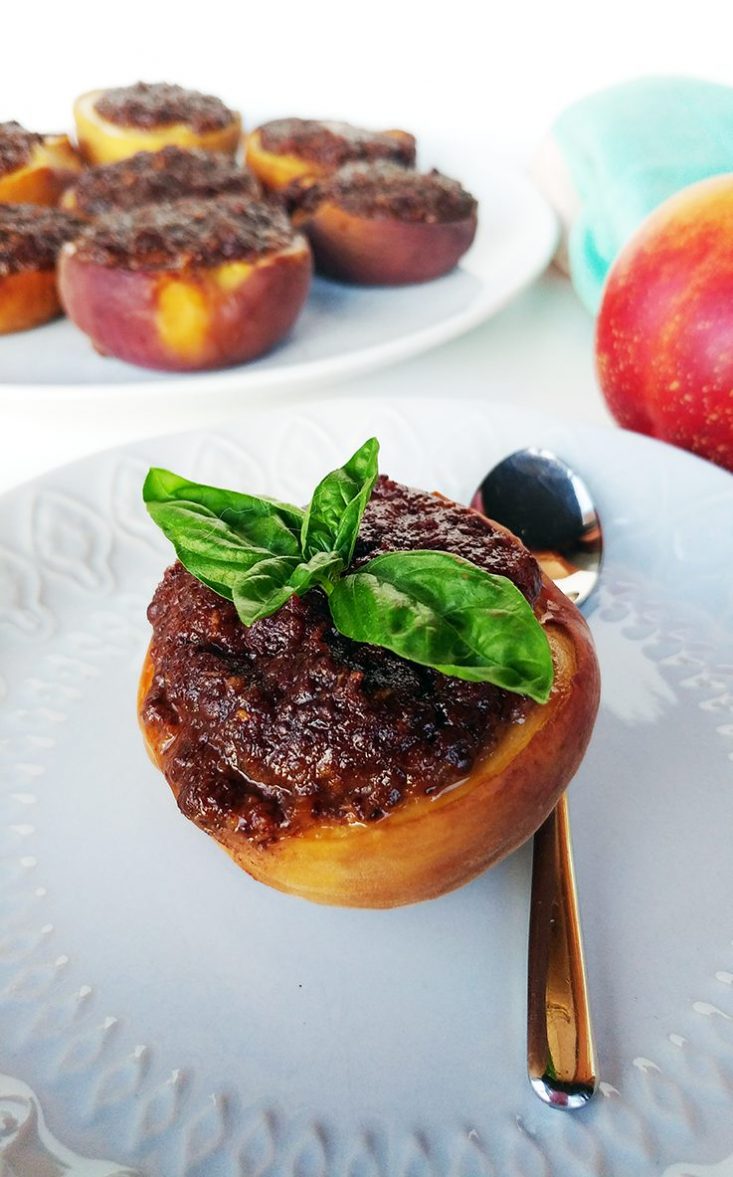 [Credit cucina con Cinzia]
Directions:
Wash the peaches, cut them in half and remove the kernel. With a spoon, dig slightly to enlarge the cavity and set aside the obtained pulp.
With a mixer chop almonds, amaretti and cocoa together with the peaches pulp set aside, until you get a smooth and homogenous mixture.
Fill each peach with a teaspoon of filling and then place the peaches in a baking dish. Pour a little Marsala on the peaches and sprinkle the surface with brown sugar, finally spread some butter.
Bake at 200 ° C for 40 minutes, until golden brown and caramelized. Once baked, take them out of the oven, transfer them immediately on a platter and drizzle with the sauce obtained during baking.
Serve the peaches with a few mint leaves.