What a great idea, lavender as food! and in this recipe perfectly combined with local products from the Riviera: artichokes, extra virgin Taggiasca olive oil, and Pigato.
Enjoy!
Ingredients :
2 artichokes
1 lemon
500 g tagliatelle
5 – 6 Riviera dei Fiori Lavender twigs wrapped in gauze
1 spoon of ground Riviera dei Fiori Lavender
1 red onion
salt and pepper
1/2 glass of Pigato white wine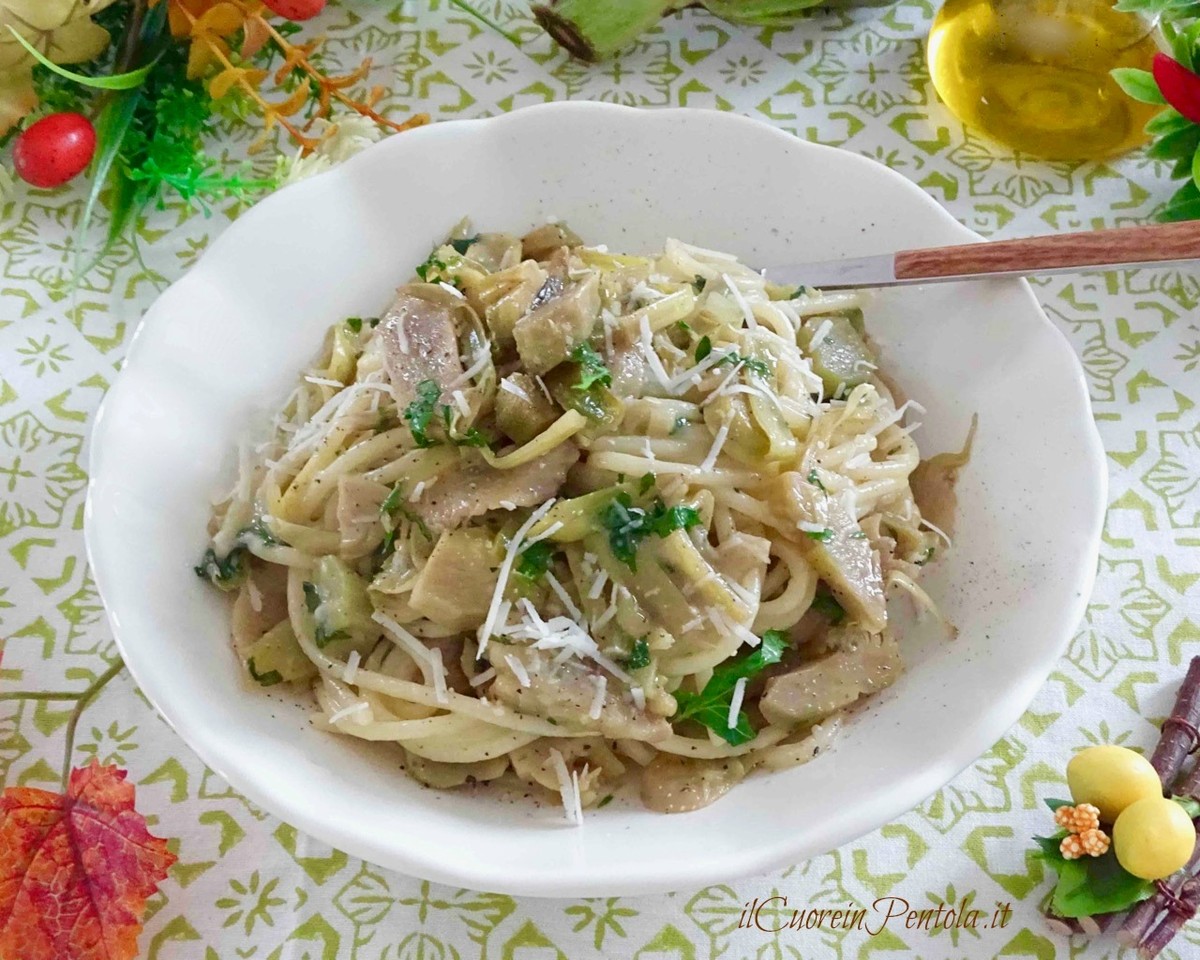 [Credit Il cuore in pentola]
Directions :
Clean the artichokes and finely cut them while putting in water with lemon to avoid blackening.
Peel, chop, and sautée the onion with extra-virgin Taggiasca olive oil; when golden, add the artichokes, previously drained, and keep sautéeing. Add salt and pepper and deglaze with Pigato wine until all completely evaporated.
Add the tagliatelle together with the lavender gauze to boiling salted water previously prepared and let cook. When ready, put them into the pan with the artichokes, adding also a little boiling water and the ground lavender and sautée all togheter.
When ready, serve your tagliatelle with a little extra-virgin Taggiasca olive oil and some grated pecorino cheese.