A classic "Sunday" cake that best expresses the versatility of potatoes, perfect also in a sweet version.
1 kg of mountain potatoes (yellow paste)
130 g of margarine
200 g of sugar
1/2 vanilla pod
1 untreated lemon
2 tablespoons of Rhum
1 pinch of salt
1 bag of vanilla yeast
125 g of white yogurt
4 tablespoons full of cornstarch or potato starch
1/2 tablespoon of flour
60 g of finely chopped almonds
3 tablespoons of icing sugar
1 tablespoon of semolina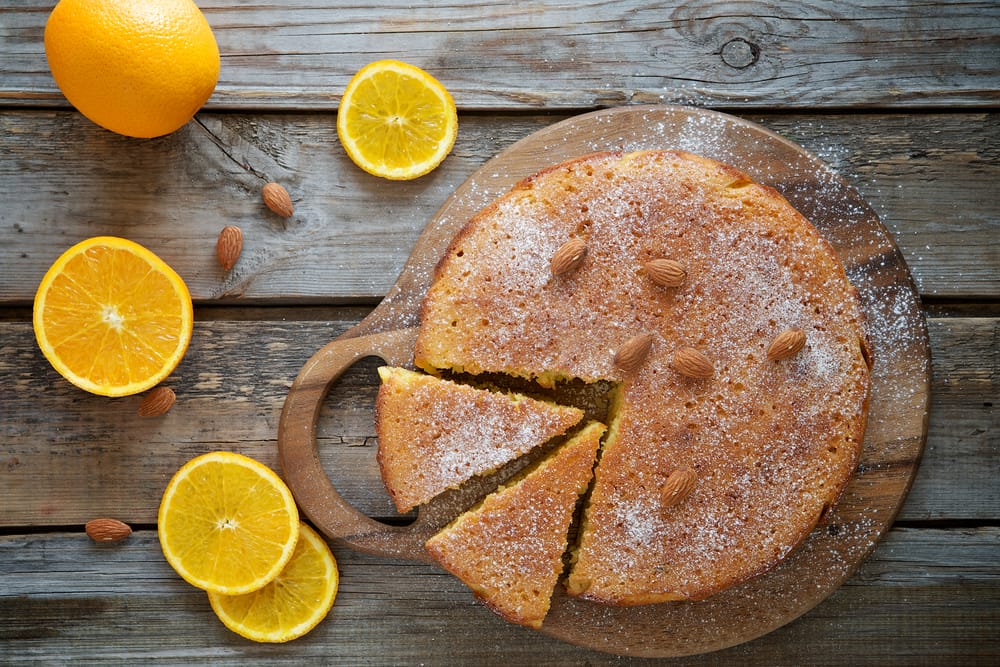 [Credit Non Sprecare]
Boil the potatoes without peeling them.
Peel them still hot, pass them through a vegetable mill or with a potato masher and weigh 800 g. Any surplus, use it for another preparation.
Oil a cake tin 28 cm in diameter and sprinkle with the flour mixed with a tablespoon of sugar.
In a large bowl, combine the yogurt with the sugar, a pinch of salt, the grated lemon peel and the seeds of vanilla until they are light and fluffy.
Then incorporate the margarine and keep stirring.
Then add the potatoes, stir, add the cornstarch coming down from a sieve, with the yeast, the almonds and the rum. Pour the mixture into the cake tin and level the surface.
Bake at 180 ° C for about 60 minutes.
When the cake is cold sprinkle with icing sugar using a sheet of decorated paper or flaked almonds.