If you are passionate about the crib, don't miss a visit to the crib museum which houses ancient statues that are true works of art. A suggestive representation, of great scenographic and mystical effect: 113 statuettes in painted wood, enriched with sumptuous cloth dresses. of the eighteenth-century, attributable to the workshop of the sculptor Anton Maria Maragliano. Reliable documentary traces place the artifact in the years between 1724 and 1741.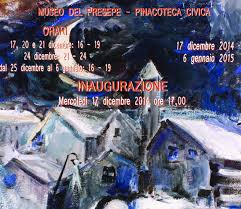 The great eighteenth-century "season" of the Genoese crib saw a large commission of private individuals and different religious subjects in the face of a plethora of shops specialized in the specific intervention on which the Art historians still have to work hard in analysis and identification. The author who represented in the artistic field, better than any other, the vast diffusion of this kind of works was Anton Maria Maragliano (Genoa 1664 - 1739). Apprentice in the sculptural workshop of the Arata, he later perfected his technique under the guidance of maestro Torre.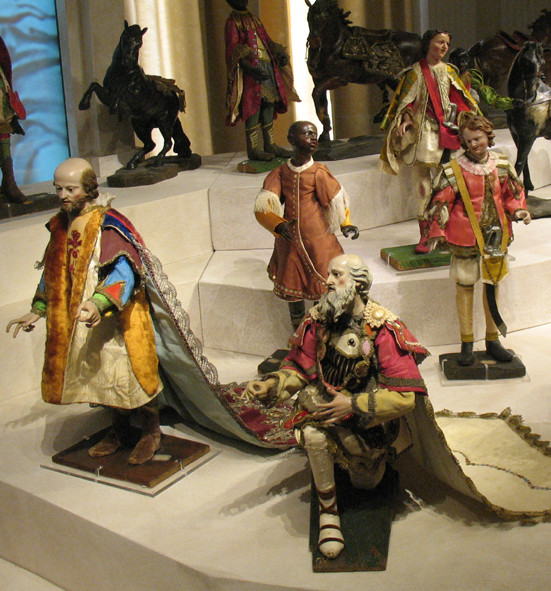 The artist, together with his school's collaborators, has demonstrated the Ligurian ability in religious art: the figures on display are, in fact, testimony to the great season of the Genoese crib. Then, inserts in tulle, sequins, embroidery and silver yarns make these works of art in miniature of real jewels. The figurines are arranged in a crystal dome in the shape of a comet according to a precise criterion: arranged in perspective and in order of size on the various shelves, they represent the Nativity in a masterly manner. Finally, a mystical background melody contributes to lowering the visitor into a truly unique environment.
The Nativity Museum is located inside the Civic Art Gallery, in the building of the former College opposite the Cathedral of San Maurizio. It was set up in 2008, following a careful restoration of which, in the entrance hall, a video can be seen.