The story of Racconigi is unique. You will say: for goodness sake, they all say it of themselves, those who promote tourism. And you will think that after all it is easy to put on airs from the pages of a site. But try to answer this question: exists in Piedmont, exists in Italy, exists - and here we really "widen" - in Europe another city (so small, moreover) that has hosted thirty silk factories, capable of giving work to over 4000 people? Oh, mind you: not in the years of the economic boom of the 20th century, but in the mid-700s? If you find another, let us know and we will correct the introduction, perhaps by writing that Racconigi's story is "almost" unique. But until then nothing will affect our conviction.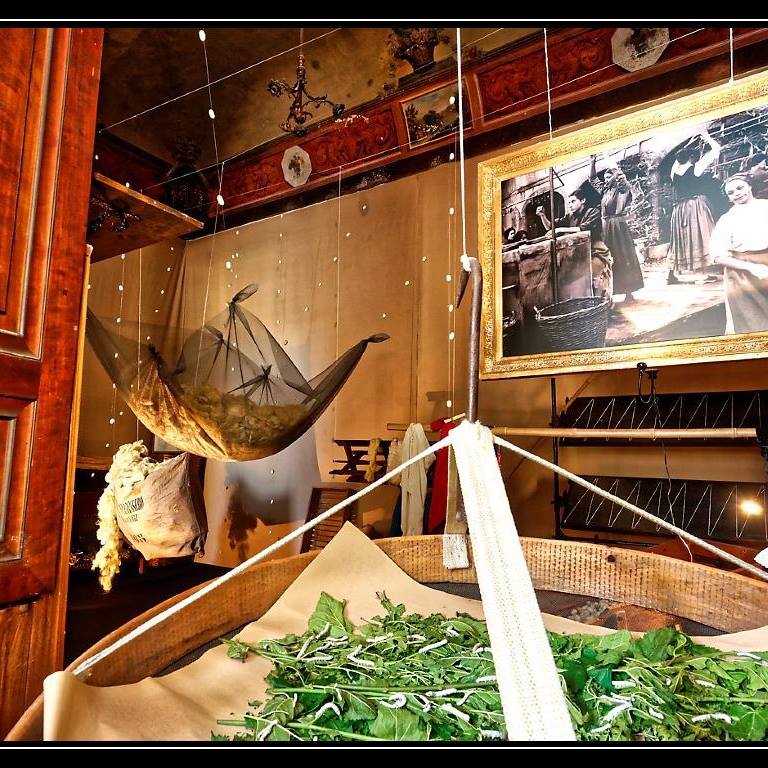 [Credit Facebook site]
It is a fascinating story, very beautiful, which lends itself to a story in which silk is the common thread. Thanks to the recovery of the Cloister of the former Convent of the Poor Clares (built in the second half of the 600s) the Museum-Garden of the Silk Civilization has more than doubled its exhibition spaces. And they are setting it up as a narrative museum, in which reconstructions of settings give life to a story. The "container" is a source of attraction in itself: in a shady garden, an urban environment of cloistered simplicity, which also houses the Civic Library, a daily destination for swarms of kids. All around, one of the largest urban concentrations of stork nests that can be admired in Italy. Because that story is alive, and there are still those who have worked in the spinning mills, or cultivated mulberry trees, raised silkworms and produced cocoons in the countryside: and come to see it, bring material, photographs, documents, leave memories. Extraordinary figures, living human treasures (as UNESCO would rightly call them), which are helping to create an exclusive Documentation Center on Silk Civilization whose contents will be available to you in the multimedia area.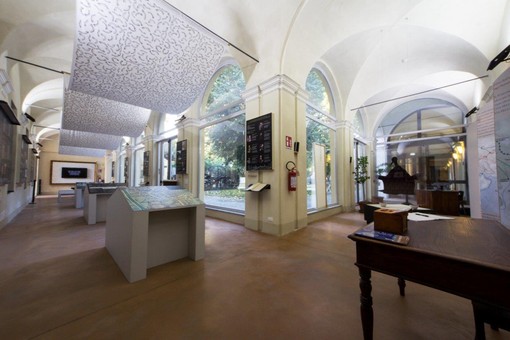 Not enough, besides the cloister there is also a garden that overlooks the great church of San Giovanni Battista, typical of Piedmontese Baroque. With an exclusive Art Gallery of Sacred Art (modern) housed in the parish house. They are the ideal starting point for the silk trekking, a journey to discover the historic center to be carried out following the 14 panels of Racconigi narrated city. Trekking that would not be complete without an excursion in the countryside, ideal for those who bring a bicycle with them. So get ready to travel.
Video: https://www.raiplay.it/video/2019/05/Museo-della-Seta-di-Racconigi---Quante-storie-010a5270-907a-4174-8421-d82b9d9efc60.html
The museum is open every Sunday of the year.