A real concrete puzzle, which today traces the contours of the future eco neighborhood, also designed to accommodate living species underwater. The external faces are in fact treated in such a way as to favor the reception of plants, algae, invertebrates and fish. On the surface, however, when it is completed it will be a new district of the Principality, capable of housing homes and businesses, whipping away space from the sea.
For more than 150 years, in fact, Monaco has adapted its urban planning to the limitation of its territory of 2 square kilometers between sea and mountain. But the demographic growth forces a constant remodeling of the Principality which must structure projects to satisfy also its economic attractiveness and sustainable development. From the 1950s, 20% of the surface of the Principality was conquered on the sea, but a few years ago another challenge was considered, the realization of this new expansion project, carried out by SAM Anse du Portier with Bouygues Travaux Publics MC .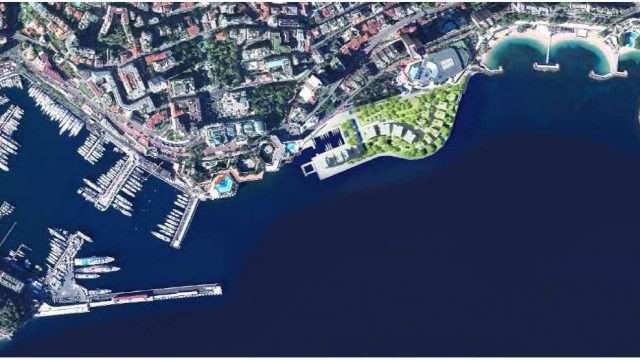 [Credit bim.acca.it]
The project reconciles the Principality's ambitious goals (of energy transition with regard to the commitments undertaken to reduce greenhouse gas emissions with carbon neutrality in 2050), but also the need for growth in a dynamic and modern country, minimizing the impact on the natural environment while being part of a global sustainable development project. The developed areas must allow the construction of a neighborhood, but also new buildings whose constant objective is to reduce the impact on the environment.
In addition to the particulate filters for the generators to limit emissions into the atmosphere, there will also be modules to retain part of the released nitric oxide. The oils used for the lubricant of the formwork and of the coating that covers the boxes to delay the effect of sea salt have been made with vegetable or synthetic elements, but so as not to affect the marine environment.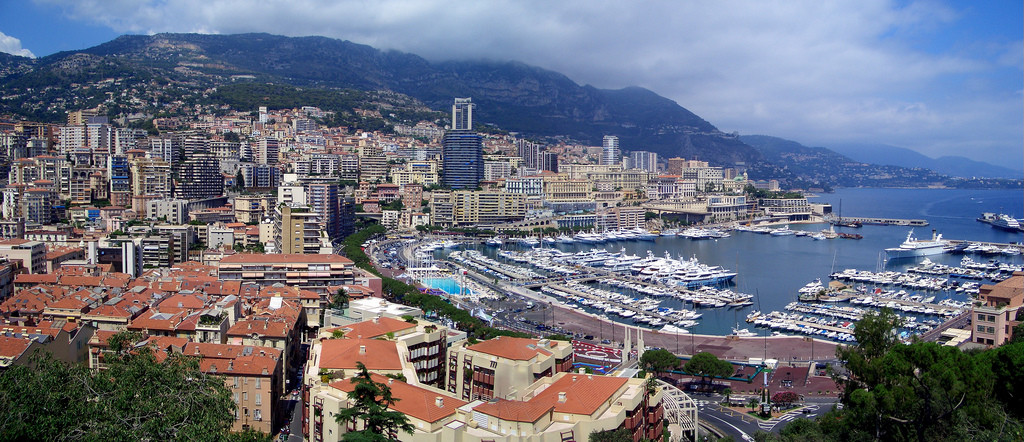 [Credit Ilgorba]
At the end of the positioning of the caissons, work will begin of the construction of a new district of Monaco which, therefore, will "enlarge" the boundaries of the Principality more and more to the forefront but also attentive to the ecological aspect of the new proposals. At the moment there is no timing for the conclusion of the works but, given how the works proceed in the shadow of the Monegasque fortress, we are certain that it will not take many years to admire the splendor of the new neighborhood.