There is no more relaxing and romantic time to visit Liguria than Fall, the season where landscape changes color, woods seem to shine, their colors changing from green to yellow, with brown notes and typically autumnal orange. It's grape harvest time and the ideal time to walk in the various Regional Parks.
Although one of the smallest Italian wine producing regions, Liguria has eight DOC zones where only the great craft of man could create significant productions in a beautiful albeit very harsh area.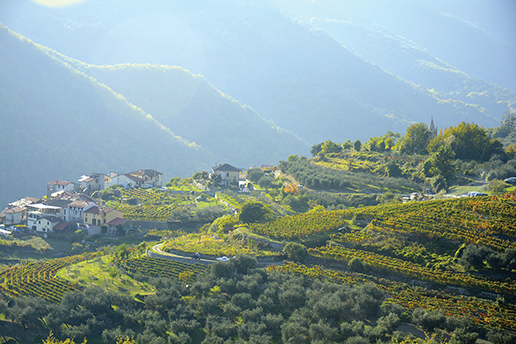 At the westernmost part of Liguria is Dolceacqua, the wine capital of Rossese Doc - precious wine enjoyed by Napoleon and Andrea Doria - which can be tasted in one of the many tours organized by Gajaudo cellars, after a walk through the alleys of this enchanting village. Moving East, going into Imperia inland, lies Arroscia valley, filled with history and ancient villages such as Pieve di Teco with its 14th century arcades, the old town of Vessalico, or the five nineteenth-century fortifications of Pornassio. These are the areas of Ormeasco wine which can be tasted at Guglierame winery, with its 2.5 hectares of vineyard - all Ormeasco vines - or at Cascina Nirasca farm.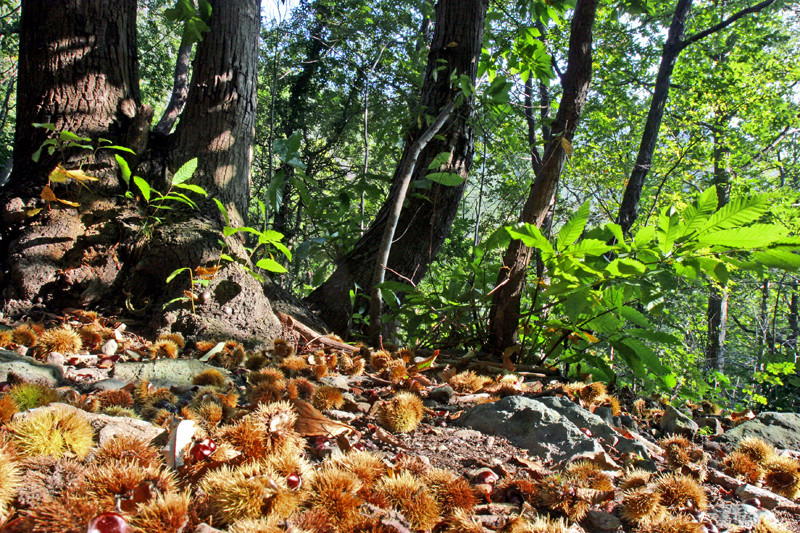 Liguria, with its beautiful parks, is also the perfect destination to enjoy the extraordinary beauty of Fall vibrant colors. In Autumn, the Park of Ligurian Alps, Beigua Park and Antola Park offer many scenic routes, including the spectacular beech forest of Rezzo, Pratorotondo area, Faiallo Pass, which extend along the Alta Via dei Monti Liguri, or the beech forest around lake Brugneto, the largest Ligurian lake.