Of course you can reach Eze Village by the route, but there is also a sportier and attractive alternative, in its lowest part begins the Nietzsche path, opposite the train station If you come by car, there are some parking places! The majesty of the landscape is already remarkable.
The Niezsche path is presented as average, requiring a ramp of about 1:30 hrs depending on how long you observe the landscape ! Good shoes are important, because the road is rocky and can be slippery in case of rain, it is not practicable on VTT.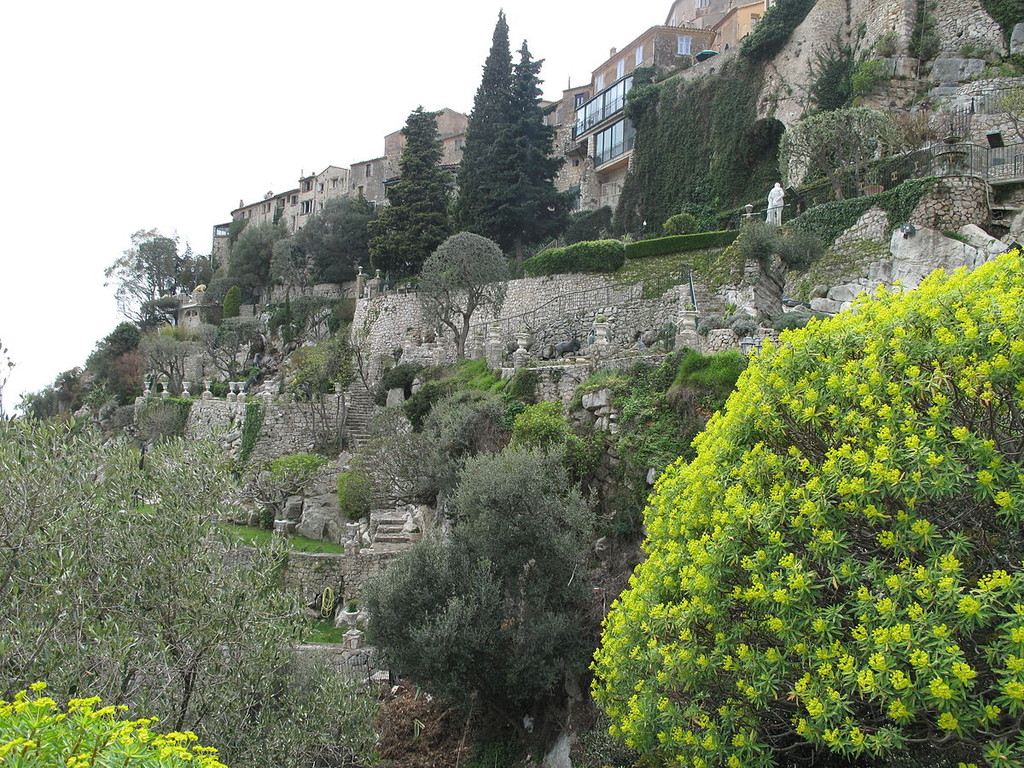 [Credit Tangopaso]
After starting a banal route on a well-formed trail meandering between two stone walls, the trail soon becomes wilder and steeper to admire the last rooftops of the Mediterranean villas before diving into the wilderness. The street was named in honor of the German philosopher because he would have found the inspiration to write the third part of the book "So Spoke Zarathustra" during one of his stays on the French Riviera in the late 19th century. "Everything dies, everything blossoms, the cycle of existence goes on forever," wrote Nietzsche.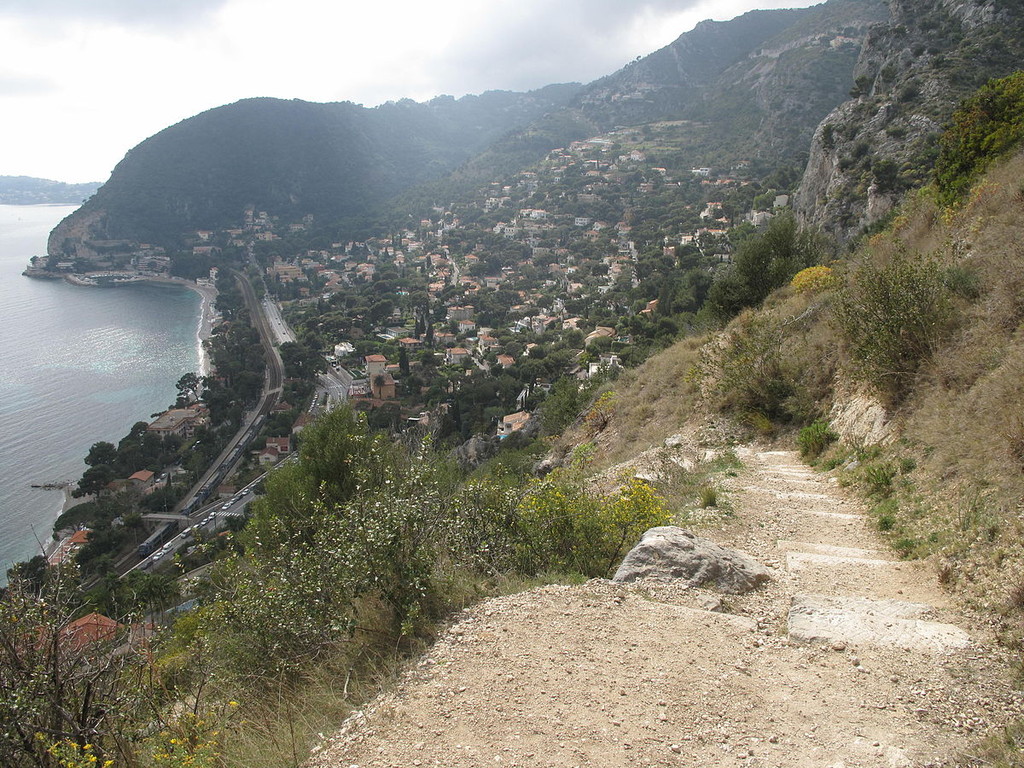 [Credit Tangopaso]
Faithful to this maxim, the path winds through shady areas of lush vegetation and arid parts exposed to the sun, between well-marked stone steps and uneven rocks. This is a path that I do not recommend to take with children, because the walk seems too exhausting for them. Behind the treetops is finally the bell tower of the Church of the Assumption of Eze. Some efforts (by car this time) to reach the entrance of the village where you can pause to breathe in front of a well deserved drink on the terrace of a cafe!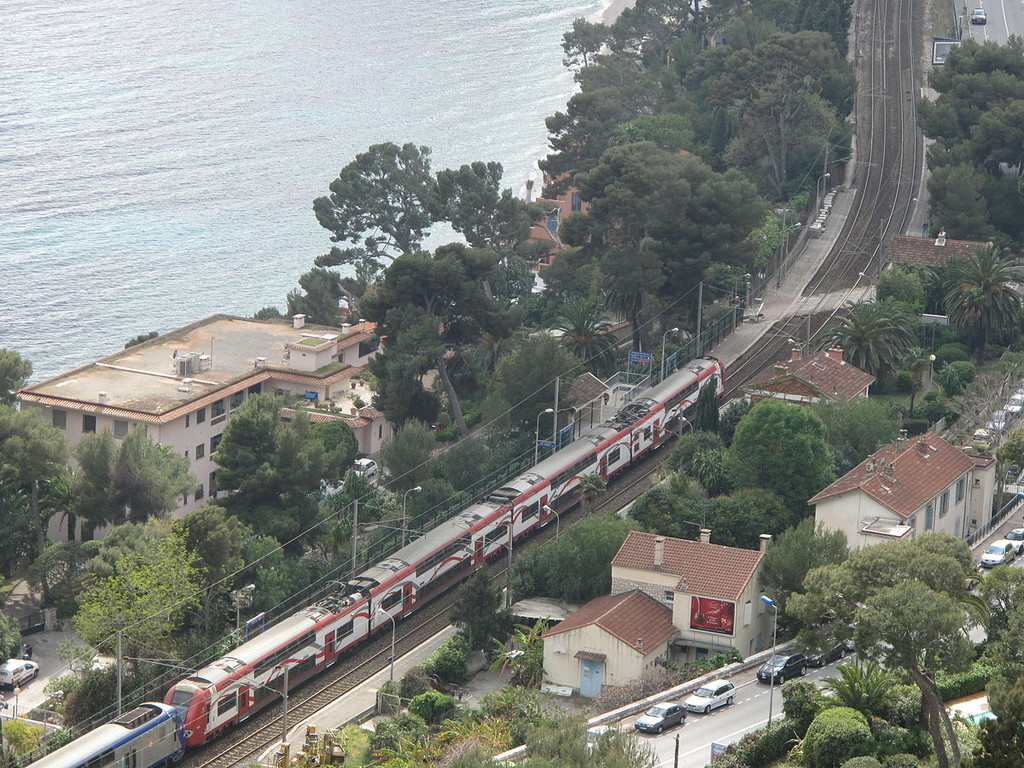 [Credit Tangopaso]
To access the Nietzsche Weg in the direction of the ascent, just follow the road along the coast and past the small train station of Eze Bord de Mer. The entrance to the path is indicated by a panel. In the direction of the descent (about 1 hour by foot), access to the hiking trail is to be found next to the entrance of Chèvre d'Or Castle, now a magnificent 5-star hotel just outside the city.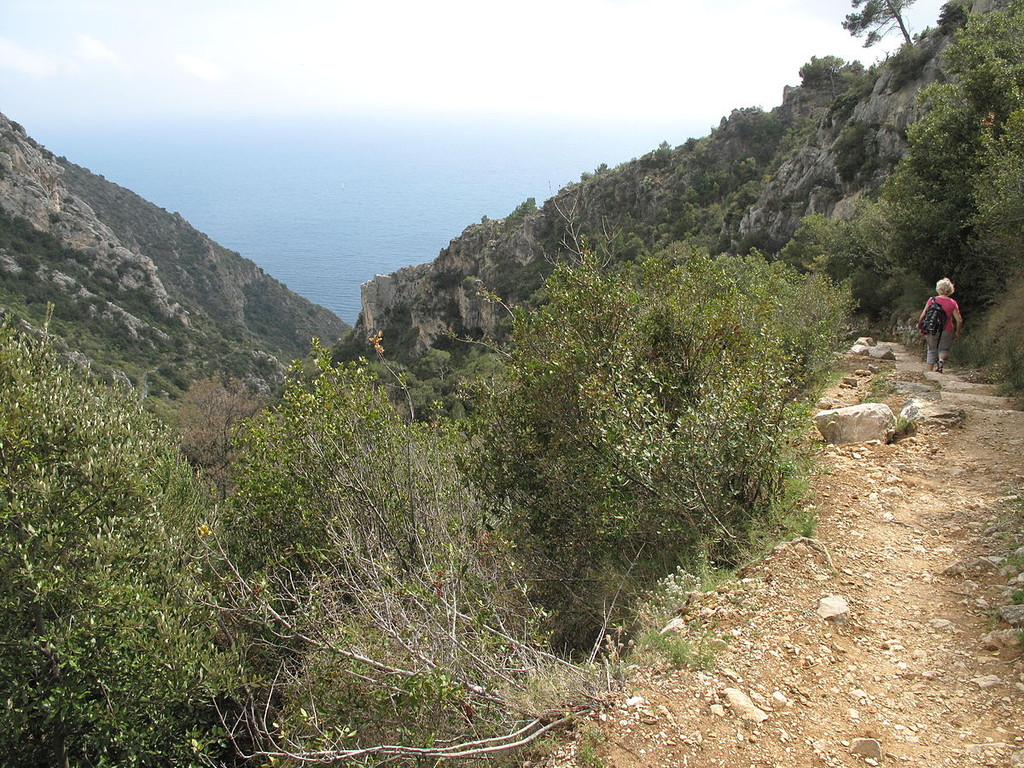 [Credit Tangopaso]
When the weather is nice, we quickly feel the sun's presence and most of the trail is not shaded (bring a bottle of water, sunglasses, sunscreen and cover your head!).
During his visit to the region, Nietzsche would have said: "I slept well, I laughed a lot and I found a place and a wonderful patience"; hope all hikers experience the same thing this way!