The first 40 years of the PDO of Robiola di Roccaverano, delicious Piedmontese goat cheese, are celebrated in 2019.
A unique excellence in the world, whose origins date back to the Celts, produced today in ten municipalities in the province of Asti and nine in the Alessandria area. A morphologically non-homogeneous territory, which hosts along the slopes bushes and pasture suitable for grazing goats.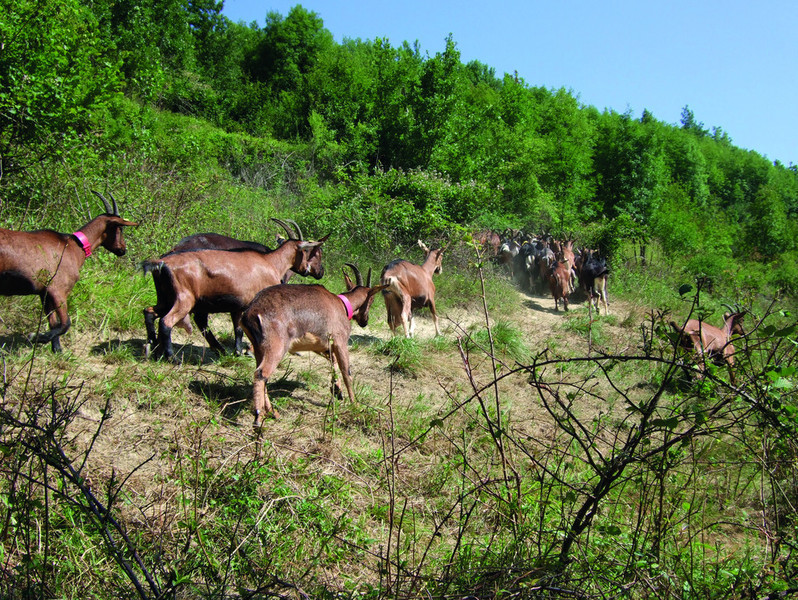 The Protected Designation of Origin Robiola di Roccaverano therefore indicates soft cheese, produced with whole raw goat's milk or with the addition of raw whole cow's and / or sheep's milk.
Many events scheduled to celebrate the fortieth anniversary:
In March, in Asti, the work of Dr. Maria Grazia Blengio will be presented with a thesis entitled: "Evaluation of the characteristics of Robiola di Roccaverano of handicraft and industrial production: health and microbiological parameters in comparison, which is collecting the most significant scientific works done in recent years on Robiola.
Probably the month of May is the most opportune moment to inaugurate the Show Room in Piazza Barbero, in Roccaverano, in collaboration with the Municipality and the Pro Loco, which will be managed directly by the members of the Protection Consortium.
Then it will be the turn of the XIX Carrettesca Fair - Feast of Robiola di Roccaverano PDO (29th and 30th June). The last year's edition recorded record numbers in terms of the presence of the public and highly appreciated by the participants. In September, with the participation in the Cheese of Bra, the Consortium plans to celebrate its anniversary on a grand scale. A dialogue is under way with the Piedmont Region and ONAF to access the "institutional" area of ​​the fair and give rise to particular moments of cheese knowledge.
These and other events with the collaboration of the Consortium for the Protection of Barbera d'Asti and the wines of Monferrato and with Assopiemonte PDO PGI.