Skiing in the Alps of the Sea has never been easier. Trenitalia has just added two special trains on Saturday and public holidays until February 26th to get better access to and from the ski resort of Limone Piemonte.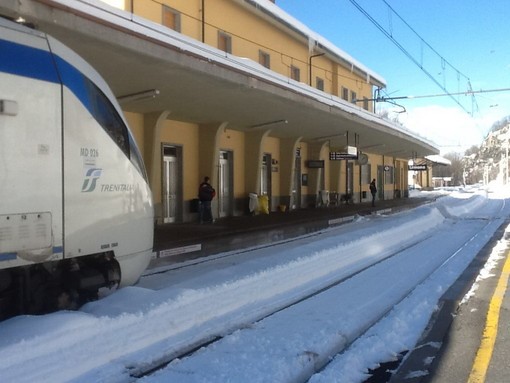 Here the details: train 22990 will depart from Taggia at 6.22am and arrive in Limone at 8:25am ready for a day of skiing, with stops in Sanremo (6.29), Bordighera (6:38), Ventimiglia (6:48), Breil-sur-Roya (15.7) and Tende (8.00) to continue to Cuneo where it will arrive at 9:03am.
To get back, skiers and mountain lovers alike can catch train 22991 departing at 5:12pm from Cuneo, Limone Piemonte at 5.55, stop in Tende (6:23), Breil-sur-Roya (7.09) Ventimiglia (7:38), Bordighera (7:47), Sanremo (7:56) and will arrive Taggia Arma at 8.03pm.
And there is more! Limone Piemonte ski resort will provide special discounts on skipass for those coming by train to enjoy Riserva Bianca's 80 km of slopes.
One day skipass during weekends is 25 € (instead of 34 €) and € 15 on weekdays. To get the discount just show your train ticket stamped for that the day.