Alfred Nobel was a Swedish chemist, engineer, inventor, businessman, and philanthropist. Known for inventing dynamite, Nobel held 355 different patents, dynamite being the most famous.
After living in Krümmel, Hamburg and then Paris, Alfred Nobel spent the last five years of his life in a lovely villa overlooking the Mediterranean sea, in San Remo.
The property that Alfred Nobel bought in Western Riviera in 1891 had a large Moorish-style villa in a large park, surrounded by an orange grove with palm trees and flower beds. This new home was undoubtedly, for Alfred Nobel, a refuge from the political storm he left behind in France.
The move from Paris was certainly not a voluntary act. He had his social circles in the French capital that included Victor Hugo and he was in the midst of important experiments at his laboratory in Sevran, located 16 kilometers northeast of Paris.
It was the successful result of one of these experiments that would ironically banish him from his favorite Parisian home with its library, stables and orchid house.
As a result, Nobel decided to leave France. He took with him all laboratory equipment which had not been confiscated and a few personal possessions. The move to Sanremo would be beneficial to Alfred Nobel in more ways than one. He had been suffering from chronic colds and symptoms of scurvy for some time and the balmy, mild climate of the Mediterranean area was a welcome relief after the cold and humidity of Paris.
After settling down in Sanremo, Nobel had a laboratory built close to his villa, his legacy. There, the groundwork for several of Alfred Nobel's later inventions was initiated.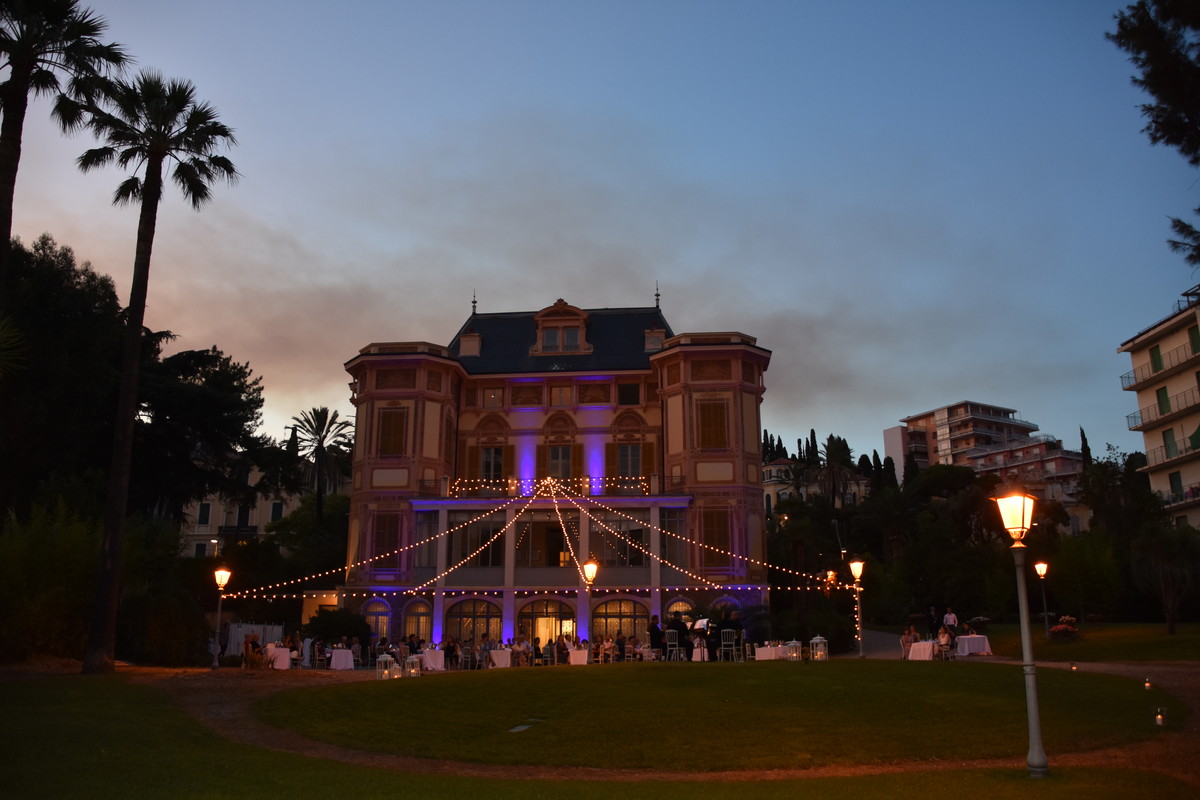 After his death, Villa Nobel was sold in accordance with Alfred Nobel's last will. In the late 1960s, the property was bought by the authorities of Sanremo and was later used for cultural and scientific activities. Villa Nobel has been honored by visits of the heads of state of Sweden and Italy and by members of the Royal Family of Sweden.
Villa Nobel and the adjacent laboratory are now being converted into a museum open to the public.
Sanremo continues to maintain its ties with Nobel, long after his death. Every 10th of December, large quantities of flowers sent by the authorities in Sanremo adorn the annual Nobel Prize Award Ceremony and Banquet in Stockholm.