The pea sauce is very simple to make, but, like traditional sauces, it has slow passages, so be patient with it, stir it once in a while and in the meantime do something else... if you are in a hurry, you can always shorten the time with the pressure cooker!
Peas, one kilo (about 400 grams shelled)
Tomato sauce, 400 grams
Onion, a large white
Garlic, a clove
Rosemary, two sprigs
Parsley, a dozen haulms
Olive Oil
Salt,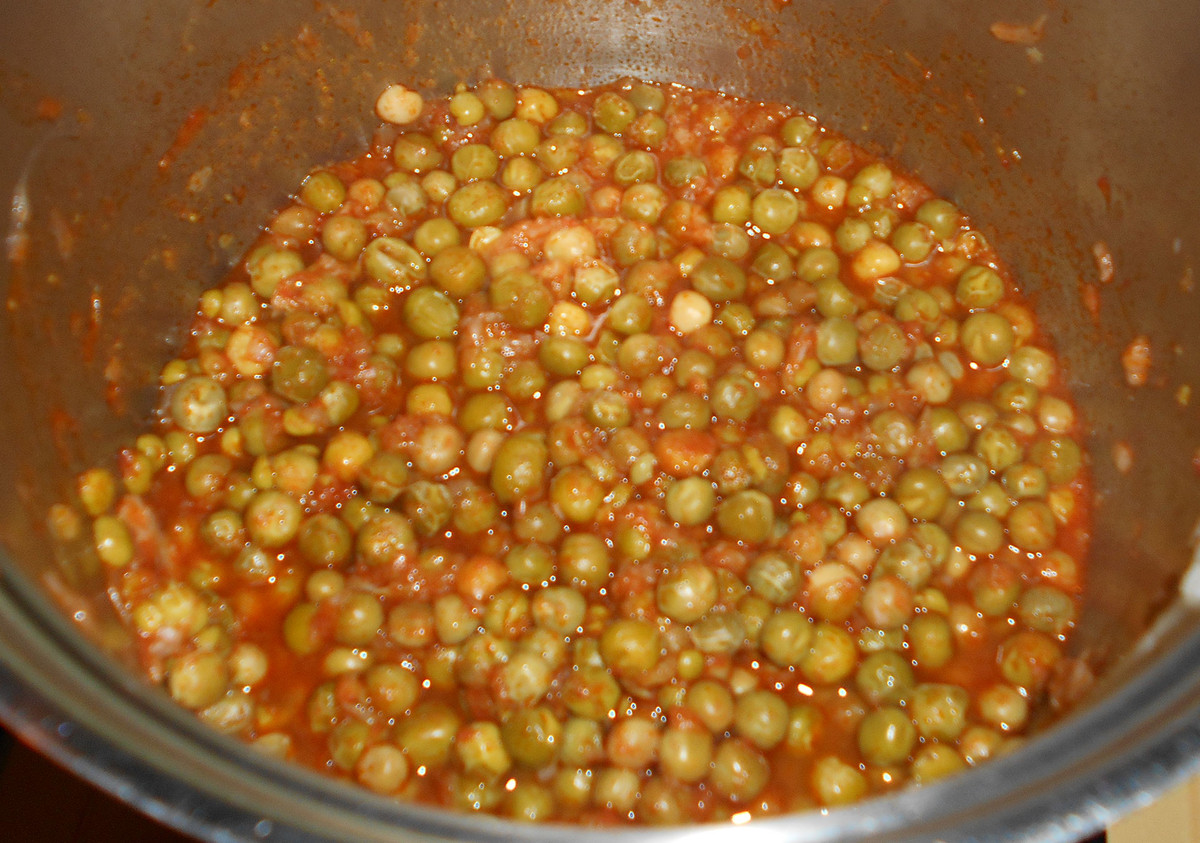 [Credit autoproduciamo]
Shell the peas and set aside.
Chop the flavours and brown them for a long time, at least twenty minutes, with the extra virgin olive oil in a thick-bottomed pot and add a little water if they should dry.
Add the peas and cook for about ten minutes.
Pour the sauce, salt and cook for about three quarters of an hour over low heat. If it is too liquid, let it dry out discovered.
Note: Without fresh peas, you can also use frozen ones.