After leaving the car along the river Centa, you will have lunch in that rare medieval jewel (on Roman foundations) which is the historic center of Albenga. Leaving the restaurant it is almost impossible not to be charmed by the towers, the cathedral and the well-preserved ancient buildings. At this moment, however, you want to keep warm in the sun, and of course, take a walk ... So you reach the Via Julia Augusta, a few minutes away (by car), ideal for a digestive walk.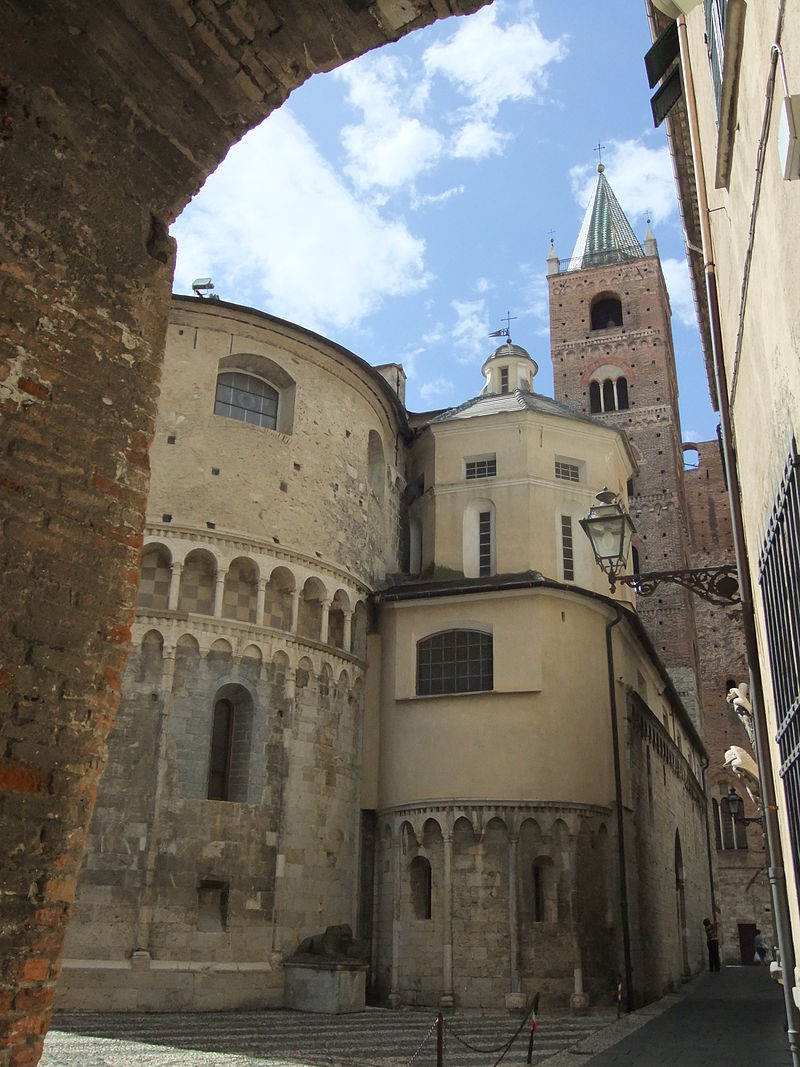 [Albenga cathedral, credit Peter Collins]
It is a path exposed southwards and all halfway up, which boasts a good historical and archaeological value. It is in fact a stretch of the road built at the time of Emperor Augustus to connect the Po Valley with Gaul and Spain.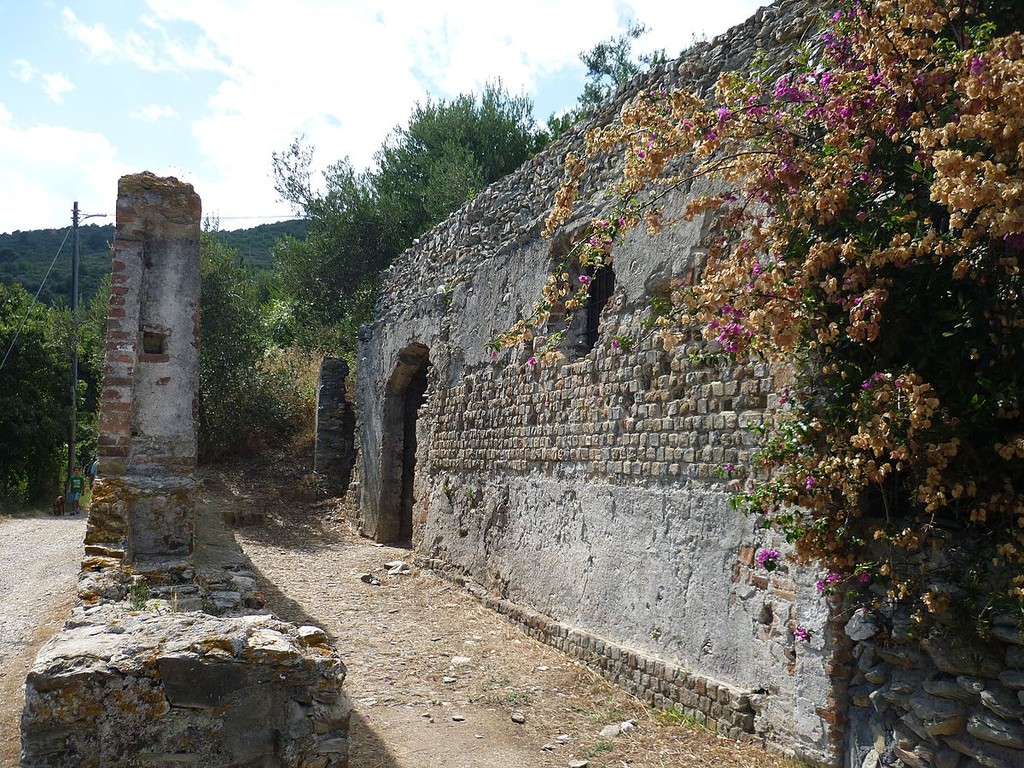 [Roman tombs, credit Broenberr]
Start with a short steep climb, then skirting the remains of a Roman amphitheater and a necropolis with seven funerary enclosures dating back to the first century. Of the Roman monuments remains little ... nevertheless a certain ancient charm hovers in the air. The descriptive signs with careful reconstruction of each setting help the imagination. Accompanies along the way the beautiful view on the island of Gallinara, with its funny form of turtle, and houses more and more rare, drowned in the Mediterranean. The ground is varied: gravel, dirt road, sometimes asphalted, and, in one point, about 20 minutes from the start, paved just as in the times of the empire (probable reconstruction of the medieval era).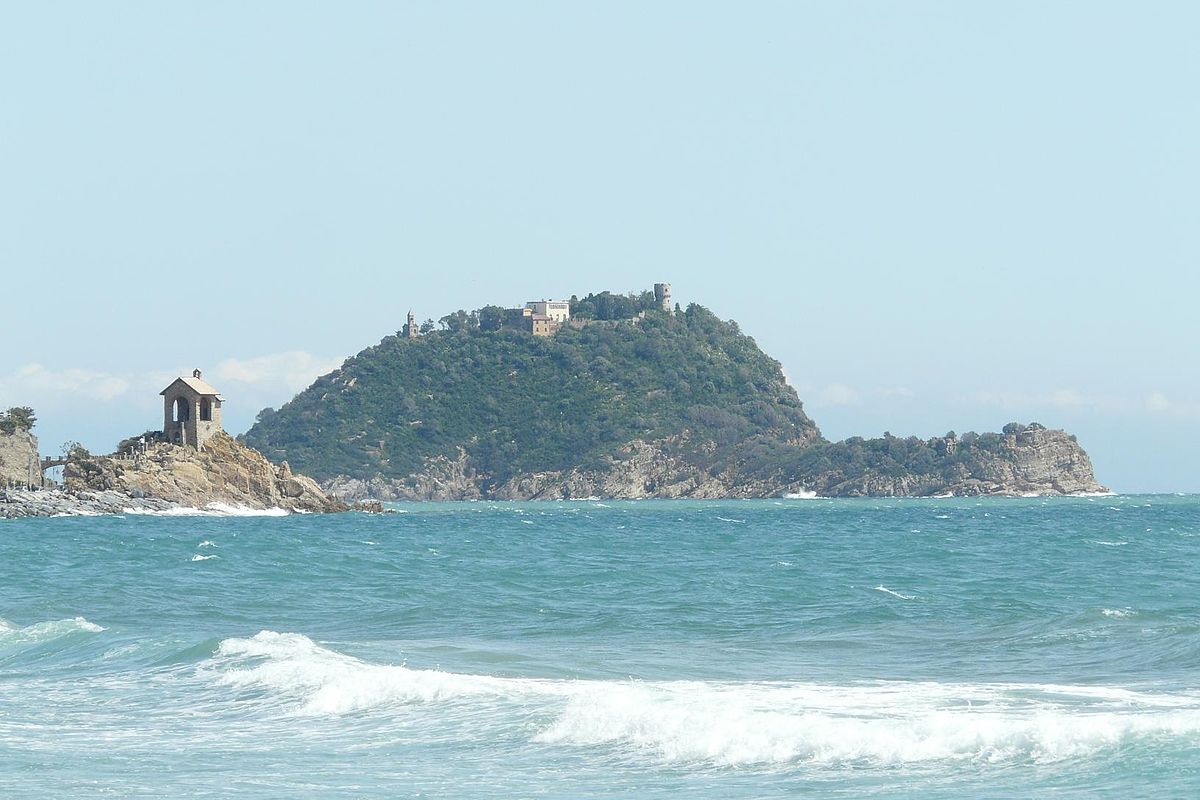 [Gallinara, credit Davide Papalini]
Curiosity: In the stretch of water opposite the Isle of Gallinara there is the wreck of a Roman ship sunk in the 1st century A.C. destination for diving enthusiasts from all over the world. The amphorae that constituted its cargo are kept in the Roman naval museum of Albenga. After an hour, you arrive at the pretty Romanesque church of Sant'Anna ai Monti (now closed by cancellations), before the final descent to Alassio. You take a last look at the little port shimmering in the sun, and you are satisfied returning on your steps, towards the center of Albenga.