The Cuneese al Rhum is a type of chocolate consisting of two meringue wafer which contain custard with dark chocolate and rum; all of this is coated with dark chocolate.
It was invented in Cuneo, and although now it can be found in almost every part of the province, its original recipe still remains a secret kept by the Arione family.
The Arione family has owned the famous historic Arione bar in Nizza avenue (corso Nizza) since 1923, and it was Andrea Arione, the founder of the bar, who invented the Cuneese al Rhum.
On the 8th of May 1954 Ernest Hemingway paid a visit to Cuneo and spent almost an hour to go to the Arione bar to buy some Cuneese al Rhum for his wife who was at that time in Nizza for the holidays.
A newspaper article and a black and white picture with the American writer are witness of such an extraordinary event.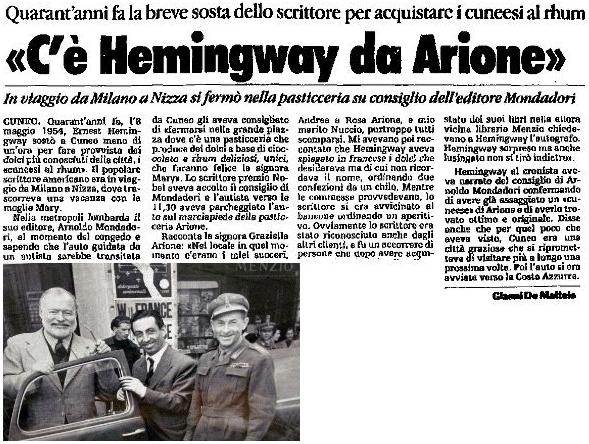 For more information: http://www.arionecuneo.it/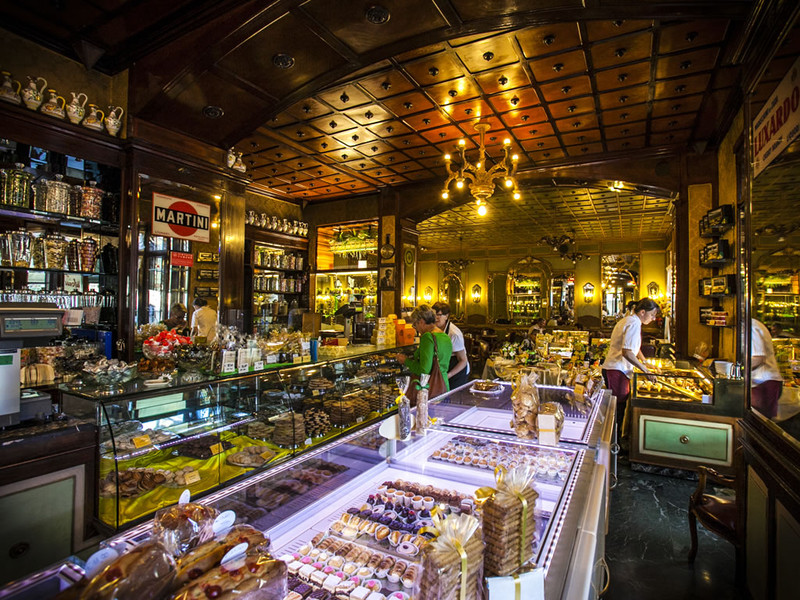 meringue shells
550 gr of custard
200 gr of rum
450 gr of dark melting chocolate
Preparation:
Mix the custard and the rum with the dark chocolate melted in a bain-marie.
Take two meringues and arrange the cream obtained between the two so that they adhere.
Place the cuneesi so created on a cool and dry shelf and leave for a few hours.
Then pass them in the melted chocolate and allow to cool.
Thus hardened they can be wrapped or simply offered on a serving dish.