A hundred workshops still continue today the tradition of the statuette of the crib of Provence. The oldest figurine fair inaugurated in Marseille in 1803 today knows an untouched success every year from mid-November to the end of December.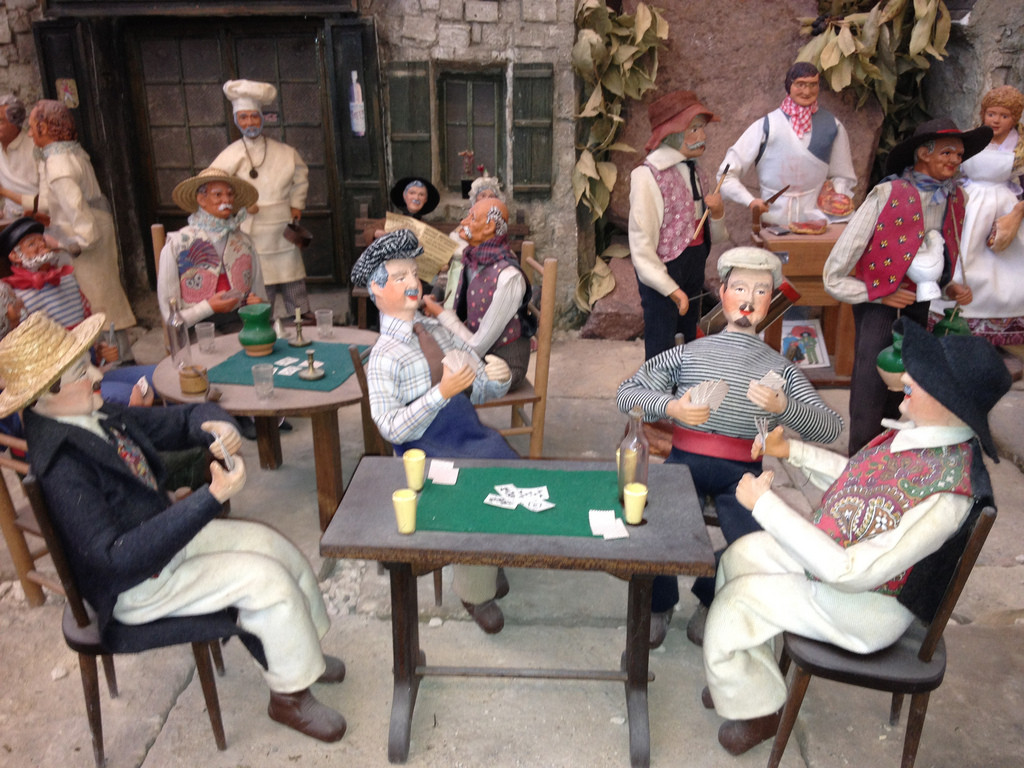 [Card game, credit Flickr]
But what is a santon?: Small colorful clay statues for nativity scenes, the "holyuns" or "little saints" appeared in Provence at the end of the 18th century to represent the Nativity scene, the Three Kings and the shepherds, but also a whole series of characters representing the small Provencal people of the past and the traditional trades that characterized it.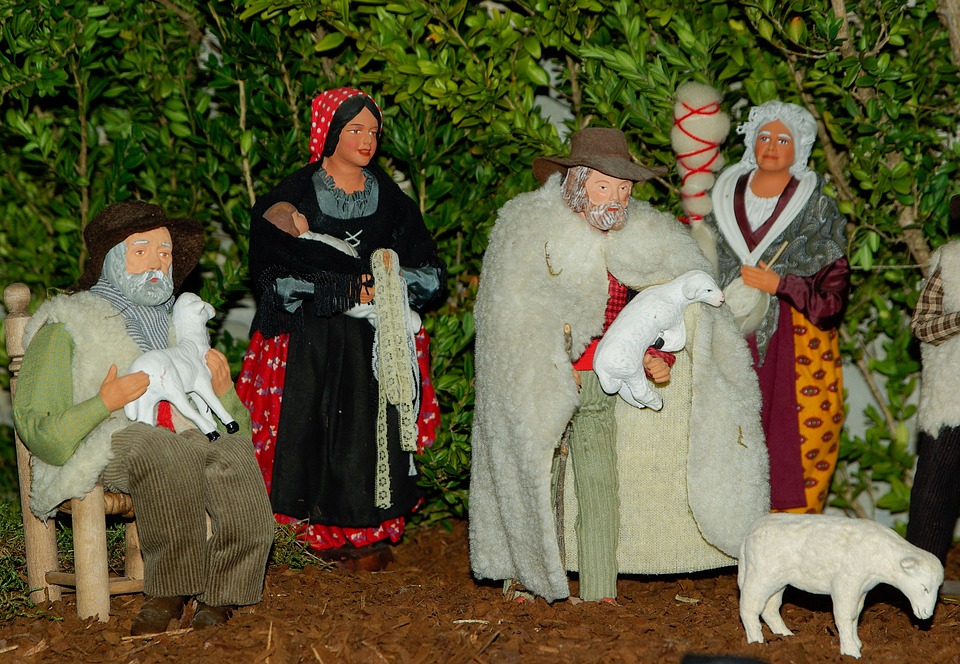 [Christmas, credit Pixabay]
History of the figurines: To understand their appearance, it is necessary to start from the invention of the first Christmas nativity scene, traditionally attributed to Saint Francis of Assisi, who in 1223 asked the inhabitants of Greccio to play the roles of the Nativity characters. Later, around the 16th century, the first nativity scenes appeared in the churches with statues. But, after the French Revolution, which involved the suppression of the midnight mass, the nativity scene, which until then had large dimensions, changed its format in favor of a miniature nativity scene that families welcome into their homes. A small industry starts to make the characters. This is how the statues of the nativity scene appear in Provence.
The tradition of the santons was established above all starting from 1798, when a craftsman of Marseilles, Jean Louis Lagnel (1764-1822), walking through Aubagne, noticed how the clay that had attached to his shoes was easily workable to create statues for the crib. A few years later, in 1803, the first foire aux santons, the fair dedicated to the product, was held in Marseille.
[Paul_Fouque, credit Daniel Ferrier]
The Provençal crib: Originally, the crib is limited to the Nativity characters. The builders of the statues are inspired by the Provencal people to enrich it with new characters. To name a few: there is the angel Boufareu who leads the people towards the manger; the blind man who rediscovers his sight; the bald priest with the belly of the neighboring parish; Marius, an essential character, who like the character of Tartarino di Tarascona by A. Daudet has the language that hangs; there is also the gypsy, the fisherman, the water bearer, the ecstatic, the grinder ... They represent the inhabitants of the village going to the nursery: petanque players, fish merchants, doctors, bakers, shepherds ... The authentic crib is in fact an ideal representation of the Provençal village and its small world.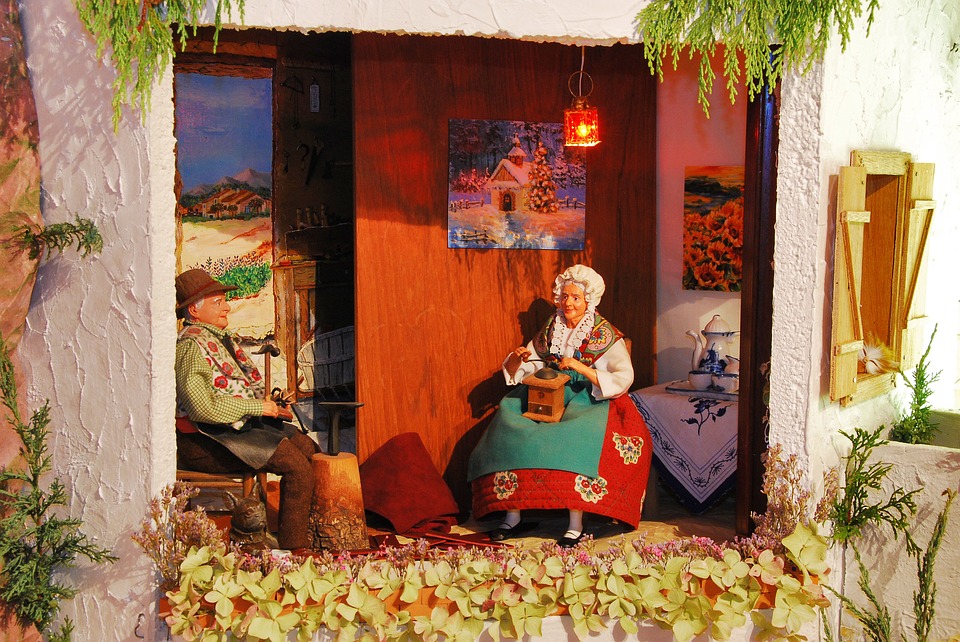 [Credit Pixabay]
This tradition is present in every department of Provence but stronger in the Bouches du Rhône. There are hundreds of workshops between Marseille, Aubagne, Aix en Provence, Arles.