If you walk along the Promenade and you manage not look at the sea and its blue (there are many nuances, not only in the different seasons, but also during the same day), you can suddenly notice (at the height of n ° 139), among the tall modern buildings, often anonymous and certainly not artworks, a small and strange building with a red ceramic roof in the shape of a "chapeau de samourai": the villa Colin-Huovila.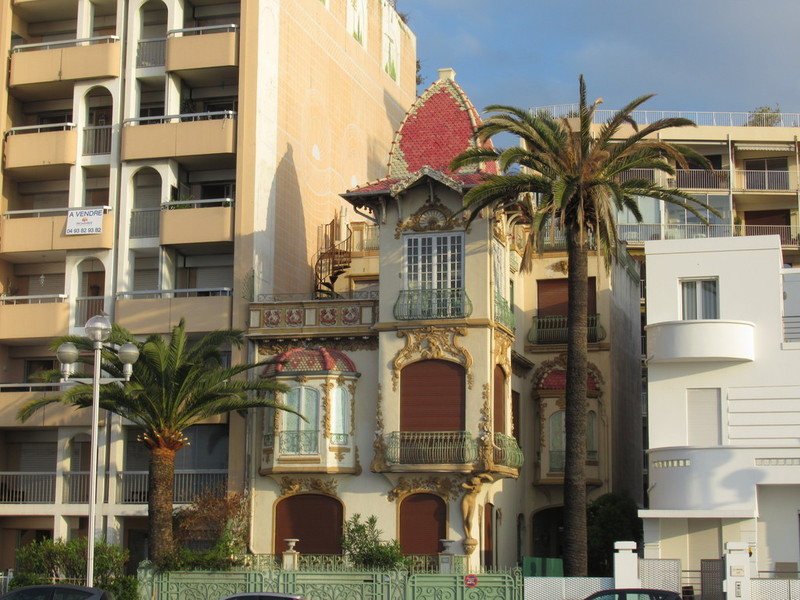 And one immediately wonders how it has resisted the last century's building upturns caused by massive tourism expansion; perhaps that a samurai defended her with his sword?
No, the East has nothing to do with it, but it has to do with a Finnish engineer, a great traveler (he is said to have traveled around the world three times) who then decided to stay in Nice and build a villa between 1909 and 1911, when the buildings tended to turn their backs on the city center and move towards the beaches.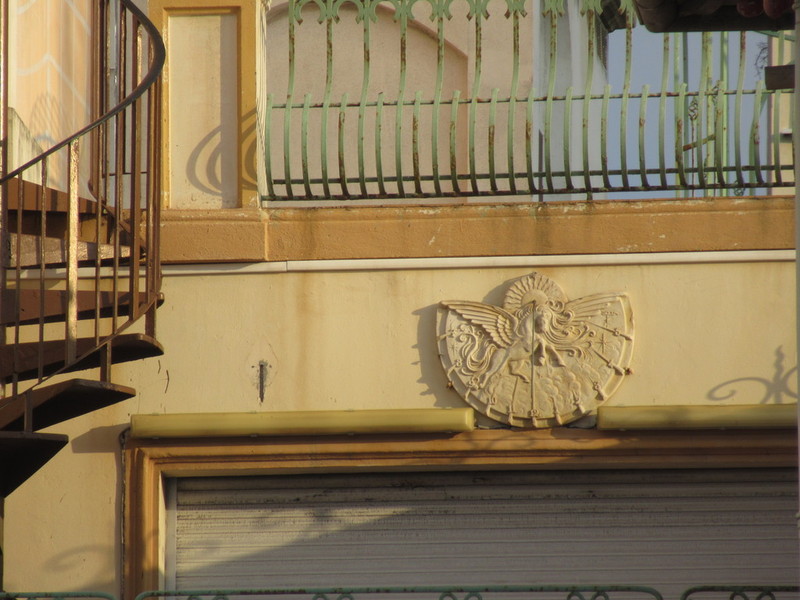 One of the rare testimonies of a typology (single-family house, with garden, on two levels above a basement and surmounted by a belvedere) of which only a few examples remain in Nice.
Then he sold it to a car dealer (the new rich!) and built a modern-style villa on the Fabron.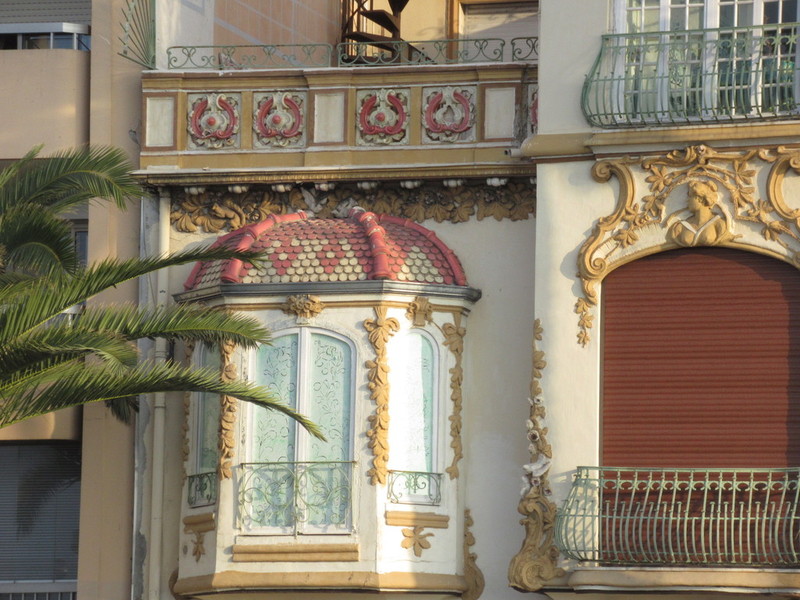 In 1919 it became the home of a famous bigwig, Auguste Maïcon, a pioneer of French aviation and also of special effects in the cinema. And the villa now seems to be its "special effect" from Belle Epoque with its Art Nouveau style, with the facade with caryatids representing the battle of flowers (sculptures by François Virieux), the "very modernized Louis XV style" decorations (according to comments of the time) and its polychrome ceramic elements from the famous Saïssi factory in Menton.