At the beginning of the 50's during the summer, Le Corbusier regularly attends the café terrace of the Etoile de Mer overlooking the Mediterranean in Roquebrune-Cap-Martin. Having become friends with the owner of the place, he obtained in 1952 the authorization to build a wooden cottage attached to the establishment. A cramped but very functional place.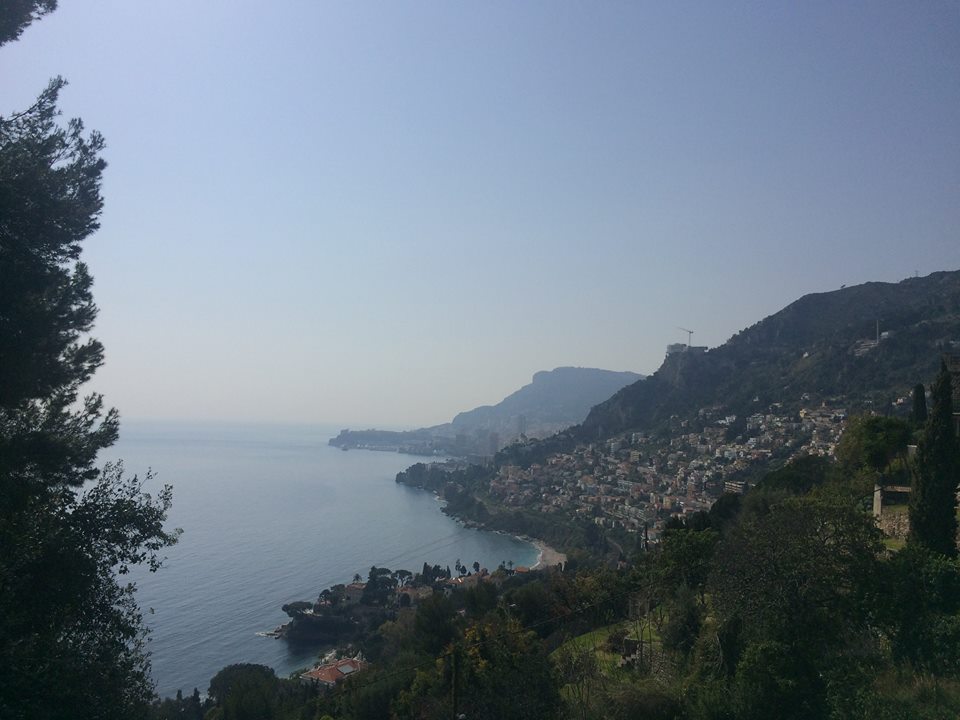 Bungalows for holidaymakers
In exchange for the parcel of land where the shed is built, Le Corbusier built in 1956 for the patron of the Etoile de Mer, Thomas Rebutato, an innovative building, the Camping Units. 5 prototypes of leisure homes, bungalows whose interior design incorporates some principles of the shed. They will welcome holidaymakers until 1984, before being transfered by the Rebutato family, just like the café, to the Conservatoire du Littoral, which already owned the cabanon.
More info: https://capmoderne.com/en/lieu/le-cabanon/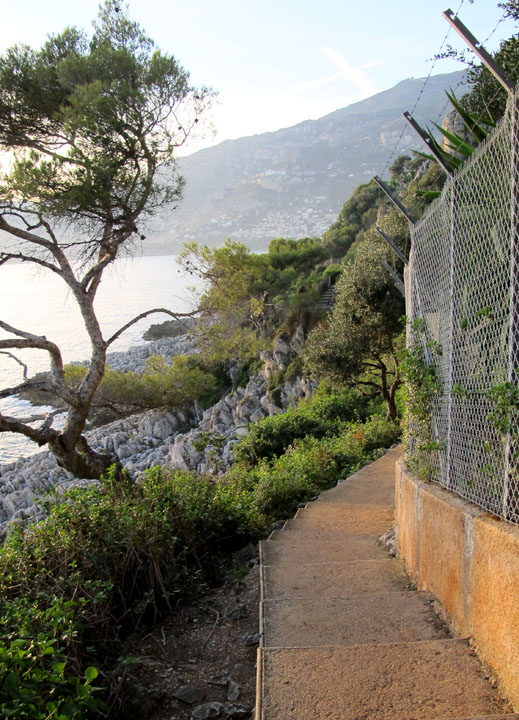 [Promenade Le Corbusier-Cap_Martin, credit Gilbert Bochenek]
The Cabanon
1951, Roquebrune-Cap-Martin, FRANCE
The Cabanon is the archetype of the minimum cell, based on an ergonomic and functionalist approach.
Located on the seaside path, it is a small wooden construction covered with a roof of one section. Everything is in a square cell of 3.66 x 3.66 meters and 2.26 meters high, the measures are taken from the Modulor. The interior, entirely made of wood, is lit by two windows of 70 centimeters of side. In an area of 15 m², Le Corbusier has a sitting area, a working area, a toilet area and a sink. The furniture is reduced to a bed, a table, and some storage. All wooden panels and furniture were prefabricated in Corsica and then assembled on site.

Le Corbusier painted the floor in yellow and a panel in green, and embellished the entrance with a mural, the only luxury with the view of the bay of this "boathouse".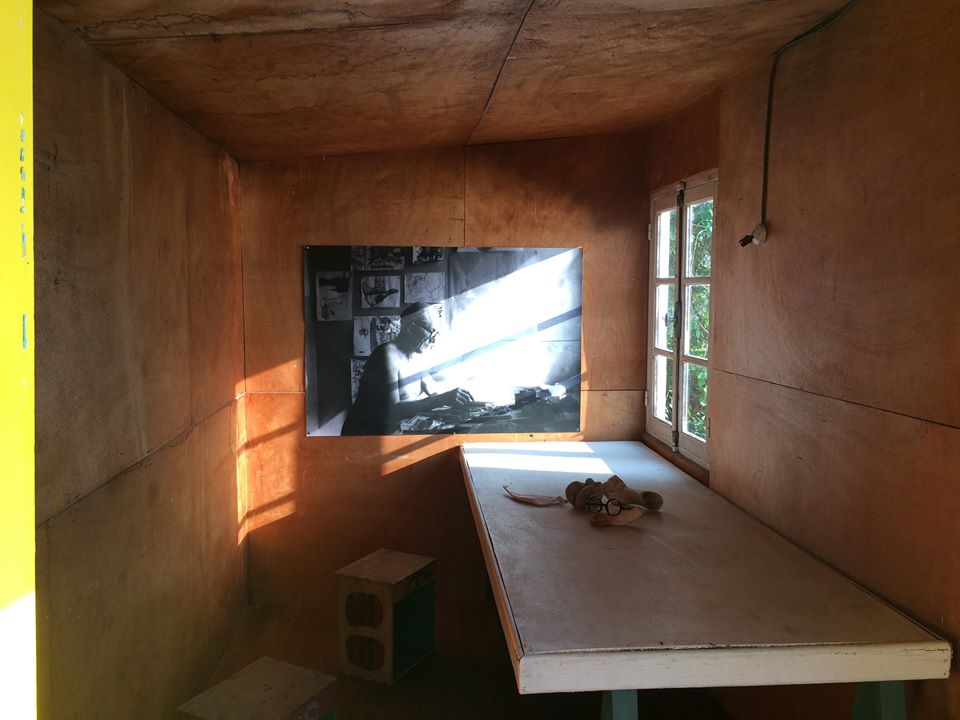 [Credit Facebook site Assoc des Sites Le Corbusier, by FLCMoser]
The Cabanon represents the culmination of a research on the concept of minimum cell that is at the heart of the concerns of modern architects of the twentieth century. It reconnects with the myth of the primitive cabin. Raised to the rank of a work of art, reproduced and exposed in museums all over the world, it paradoxically echoes the initiatives of self-construction or vernacular habitat that are multiplying on a global scale.

This is why it presents itself as a universal invariant that crystallizes an idea that impacts the world.

Despite, or precisely because of its modesty, the Cabanon has become an icon of modern architecture.
Texts: Gilles Ragot, FLC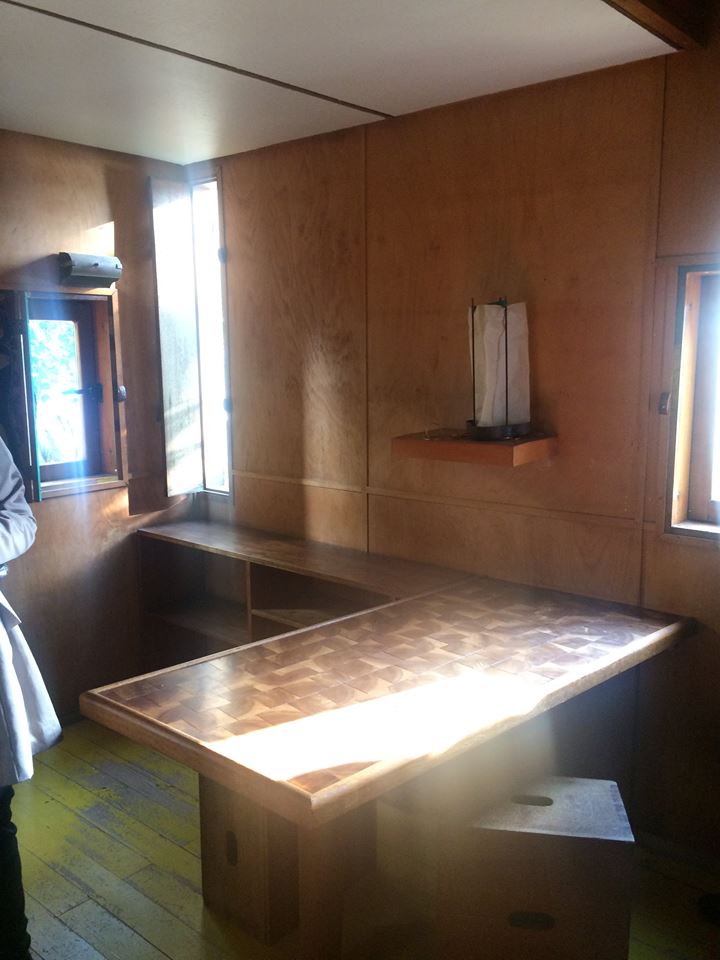 [Credit Facebook site Assoc des Sites Le Corbusier, by FLCMoser]
Tours are by prior booking only.
Private individuals may book directly on line: click here
Or by phone on 00 33 6 48 72 90 53
Or by par e-mail to contact@capmoderne.com or using the contact form
For administrative reasons and because the number of visitors is strictly limited, priority will be given to bookings made on line.
Group bookings may be made by e-mail to contact@capmoderne.com or using the contact form or by phone (00 33 6 48 72 90 53)