In the town of Lanzo Torinese, a small town of just 5,000 inhabitants, a stone's throw from Turin, there is the famous Ponte del Diavolo.
The legend of the Devil's Bridge tells how the inhabitants of Lanzo had built the bridge twice and that for as many times, this had collapsed, leaving the discomfort in the inhabitants because of the cost of construction. The Devil, having witnessed this, proposed to build a bridge that would not collapse, but in exchange he would take the soul of the first one who would cross it. The inhabitants accepted the offer and when the bridge was finished they first passed a dog. The Devil, furious at the humiliation suffered, violently slammed his paws on the rocks around, forming the characteristics "Marmitte dei Giganti", still visible today behind the Chapel of San Rocco, which is located at the entrance of the bridge on the side of Lanzo.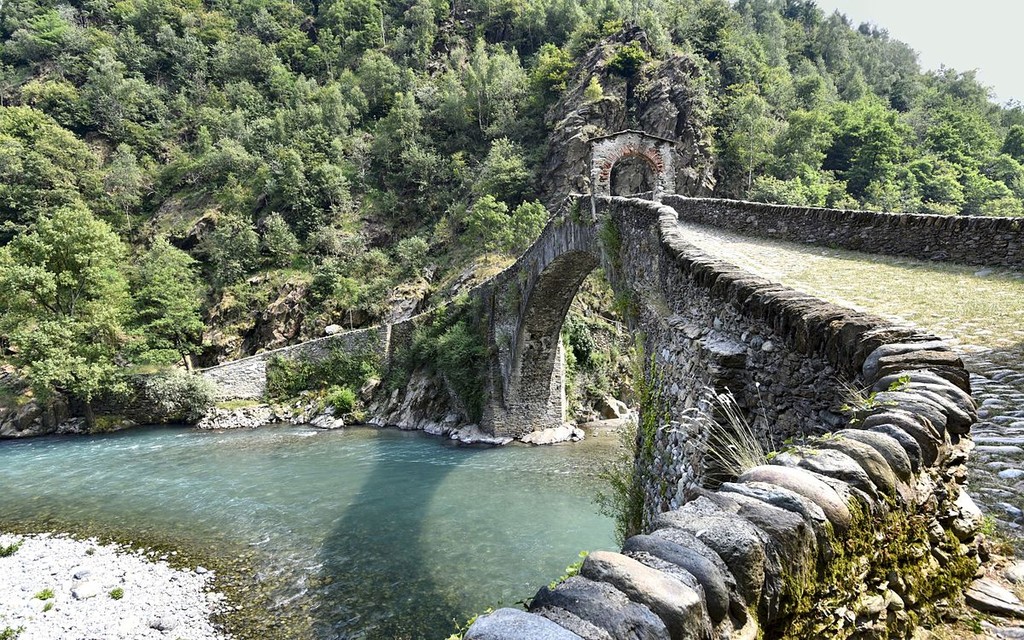 [Credit Elio Paillard]
The Devil's Bridge, which is located in a narrow gorge with cliffs carved by the Stura River in prehistoric times, is 65 meters long and is located at a height of 16. At the center of the bridge there is a stone arch, remainder of a door built in 1564 that was closed during the plague epidemics to prevent the arrival of foreigners to the village that could threaten the health of the inhabitants.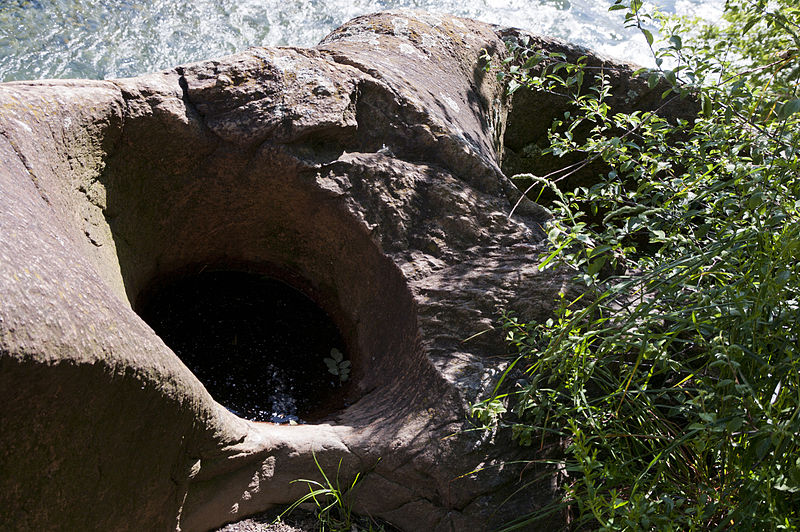 [Marmitte dei Giganti, credit Gigillo83]
The bridge, immersed in the park where the river Stura passes, is the ideal place for a little trip out of town in the name of nature, beauty and legend in the surroundings of Turin.