Chestnuts, chestnuts, chestnuts! If you love them, this is the season to collect as many as you can and savor them throughout the year in a delicious chestnut jam.
Ingredients:
1.4 kg chestnuts
1 kg sugar
1 vanilla bean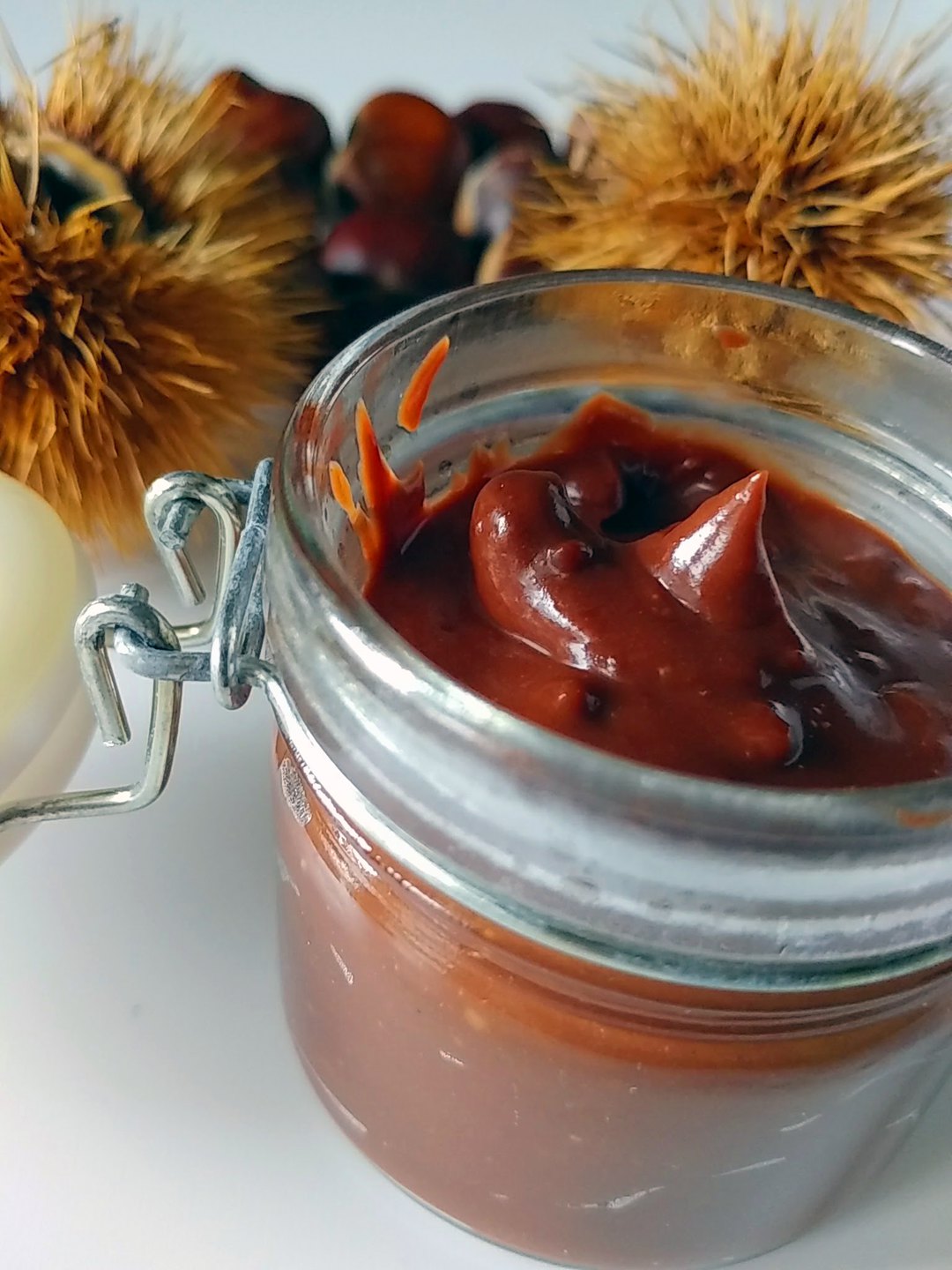 [Credit cucinaconcinzia.it]
Directions:
Cut the chestnuts just on the surface and then boil for 2 minutes.
Turn the heat down and let the water cool for about ten minutes before removing the chestnuts, then peel them still hot and boil again for another 40 minutes.
In a saucepan, mix150 ml of water and sugar, low heat until you get a syrup, then high heat for about 5 minutes.
Peel the inner skin and then blend the chestnuts into a smooth puree. Pour into a saucepan, add the syrup and the vanilla bean cut into pieces. Simmer for 20 minutes, stirring with a wooden spoon to prevent the jam from sticking.
Once ready, remove the vanilla bean and pour the jam, still hot, into sterilized jars. Screw the lid tight and flip the jars upside down.
Once cooled, store them in a cool, dark place.
Note: adding Brandy - to the chestnut puree, that is - when simmering, is the perfect culmination of an already perfect recipe