On Sunday 16 February at 4.30 pm, the Respighi Quartet will present a concert for two eight-hand pianos. A particular formation, which will see Patrizia Magliocchetti, Riccardo Crespi, Sonja Silvano, Marco Zaccaria engaged with the sheet music of Dvorak, Gounod, Holst, Moszkowski, Mendelssohn, Saint-Saèns, Smetana and Tschaikowsky.
Sunday 8 March, again at 4.30 pm, a show of great charm, in which music will merge with dance, video art and theatrical language. It will be the violinist Saule Kilaite to accompany the audience in this unique and engaging experience, which will include some of the most famous pieces of a classical, ethnic, popular and light repertoire.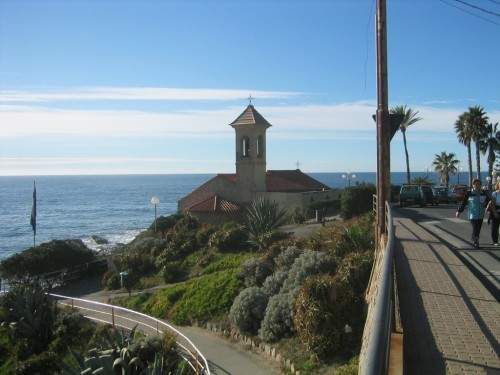 [Sant Ampelio, credit bordighera.it]
Sunday, 22 March, at 3.30 pm, an extraordinary appointment: the opera Rigoletto by Giuseppe Verdi will be represented in complete form, with costumes and scenes, directed by Cristina De Pascale and Massimo Simeoli. It will be the Bordighera Symphony Orchestra, conducted by Maestro Dal Prà, to perform the three acts to accompany the voices, among others, of Massimo Simeoli (Rigoletto), Carlo Putelli (the Duke of Mantua) and the Bordigotta but known throughout the world, Claudia Sasso (Gilda).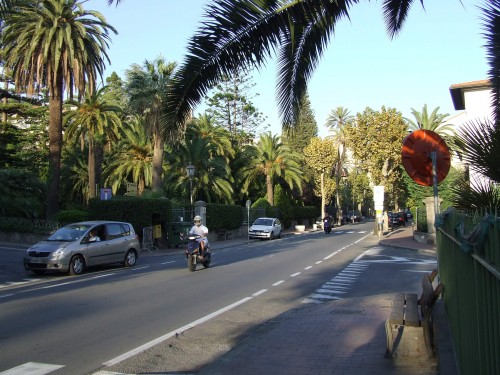 [via Romana, credit bordighera.it]
"The Winter Music 2020 offers 4 prestigious shows that, I am sure, will meet the tastes of a demanding audience like that of Bordighera". This is the comment of the Mayor Vittorio Ingenito, who continues: "The program combines tradition, with an appointment now consolidated as the New Year's Concert, and news, with the show by Saule Kilaite, soloist violinist of Lithuanian origins. There will be an exhibition, the concert with two eight-hand pianos, which is not frequently part of the festivals. Finally, the staging of Rigoletto in complete form stands out: the music, the costumes, the scenes will relive one of the most famous pages of the great Italian opera at the Palazzo del Parco. Different proposals, united by the very high quality that we wanted to offer to the residents and to all the guests. I would like to thank all the artists for the wonderful music they will offer us, and in particular the Bordighera Symphony Orchestra conducted by Maestro Dal Prà: thank you for bringing the name of the city with you every time you express your talent. "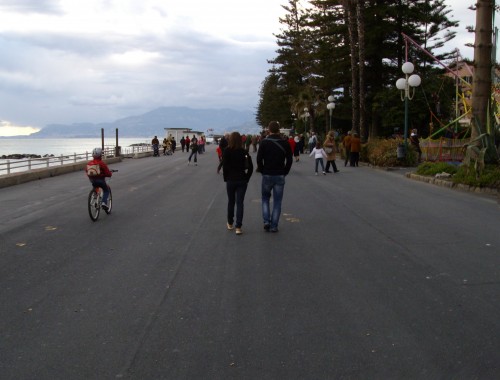 [Credit bordighera.it]
Tickets can be purchased only on the day and at the place of the concert, starting at 2pm. Exceptions will be the shows of "Rigoletto" and Saule Kilaite, for which presale will be available at the IAT Office (in Bordighera, via Vittorio Emanuele; telephone number 0184262882). For the Saule Kilaite concert only, the purchase will also be possible on the website www.ideainpiu.it.
Prices for the concert on February 16 and March 8: full € 12, reduced € 10. Opera Rigoletto of March 22nd: full € 20, reduced € 15. The reduced rate is applied from 11 to 18 years and over 65 years of age. Free for children under 10 years old.