Porcini mushrooms 5
Potatoes 4
Cloves of garlic 1-2
Fresh parsley
Extra virgin olive oil
Breadcrumbs
Salt and pepper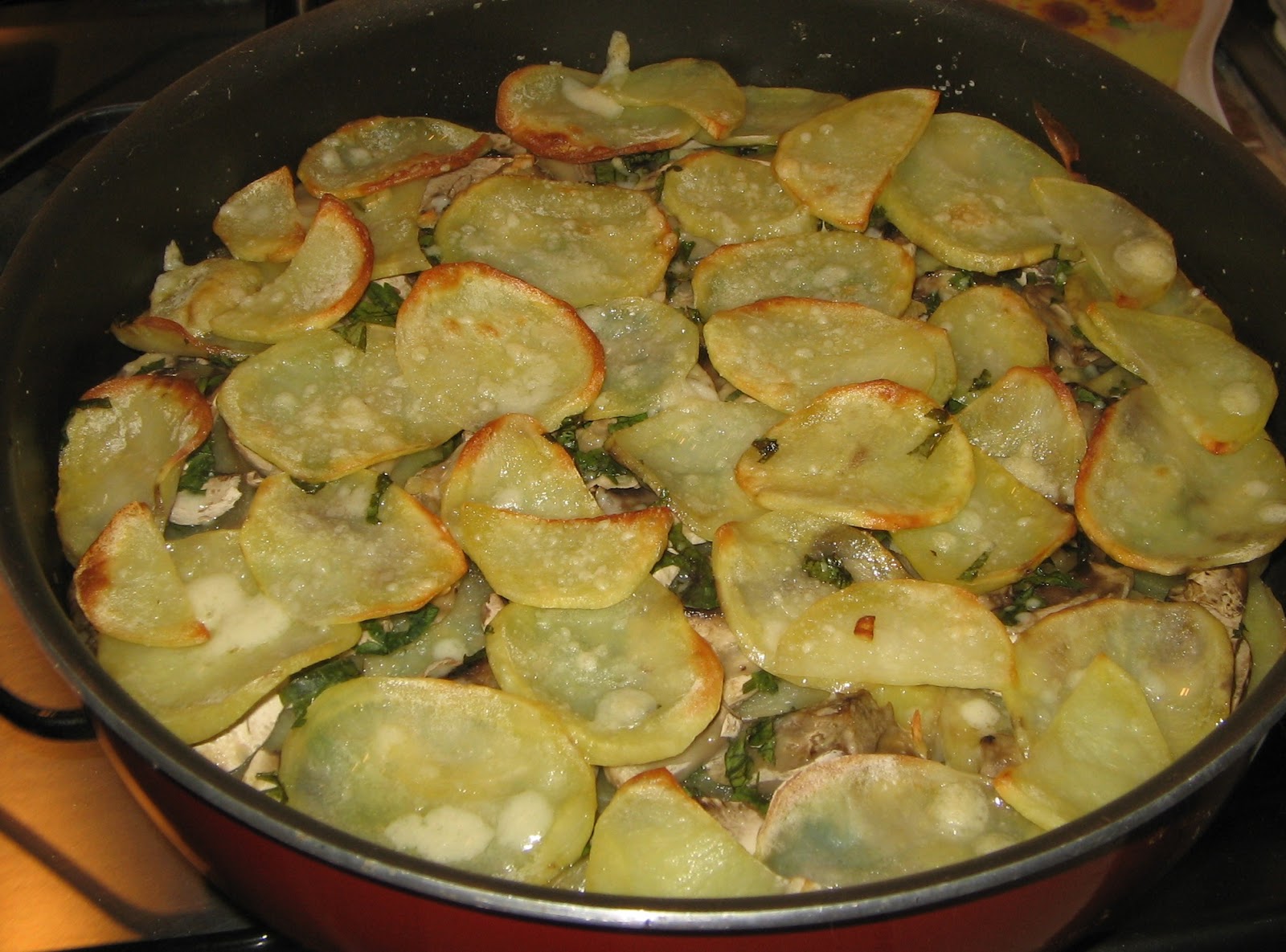 [Credit nonsolocucineisolane ]
Preparation
Clean the mushrooms well, removing the earthy part and the residues. Wipe with a damp cloth and cut into strips.
In a pan pour the oil, the chopped garlic and fresh parsley. Add the mushrooms and cook them by adjusting salt and pepper.
After pan-frying them for a few minutes, turn off the heat.
Wash the potatoes well with the peel and boil them; drain them and let them cool; then peel, cut into slices not too thin and season with parsley garlic, salt and pepper.
Take a pie dish and grease it with a little oil. Arrange a layer of potatoes, one of mushrooms and continue until the ingredients are used up.
Sprinkle everything with breadcrumbs and cook in a hot oven at 200'C for about 20/25 min.