Named Plantago Major, but not to be confused with the other plant of the Plantains or "tongue of dog", which also belongs to the family of "Plantaginaceae", and bears several vernacular names in the land of Liguria from east to west. Oegia de crava in Genoa and Ronco, Ge 'saverga in Mele, Ge' sarvaega in Busalla, San Bernardo di Mendatica, Madonna grass, Cinquenervia in Val d'Arroscia, Cinque coste in Porto Maurizio, Seven nerves, Seven coasts in Bordighera , Erba spighin-a, Piantazene in Isoverde, Sincuoste in Sella, Erba de sinque nervi in ​​Vado and Zinola.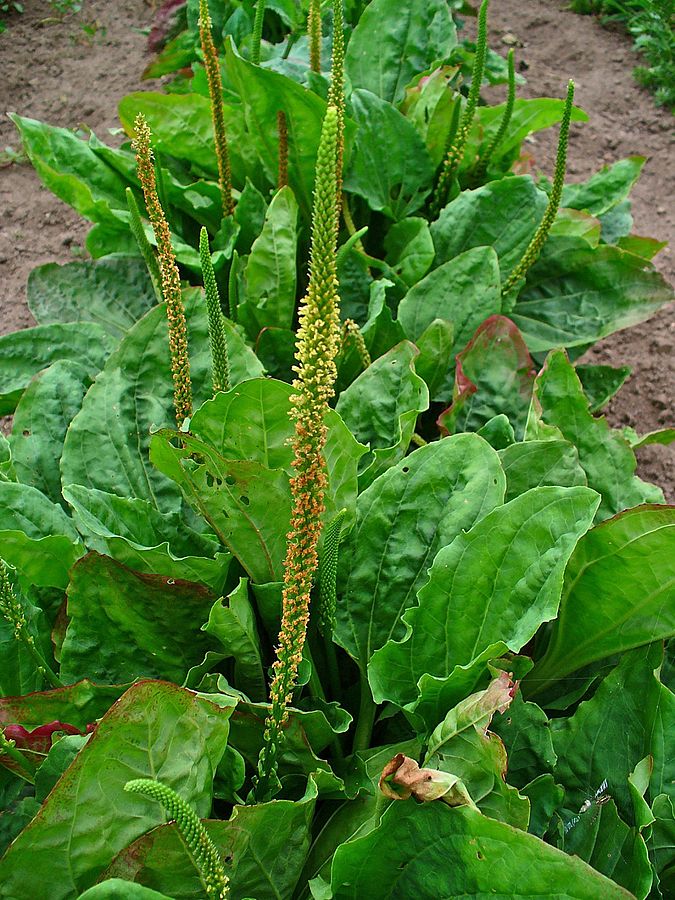 [Credit H. Zell]
Its botanical description informs us that it is a perennial plant, 50-30 cm tall, with leaves all in basal rosette, present all year round: long petiole, close to the ground, irregularly toothed, above all at the base, obtuse and rounded to the peak. Erect, angular flowery scapes, generally pubescent and spica type.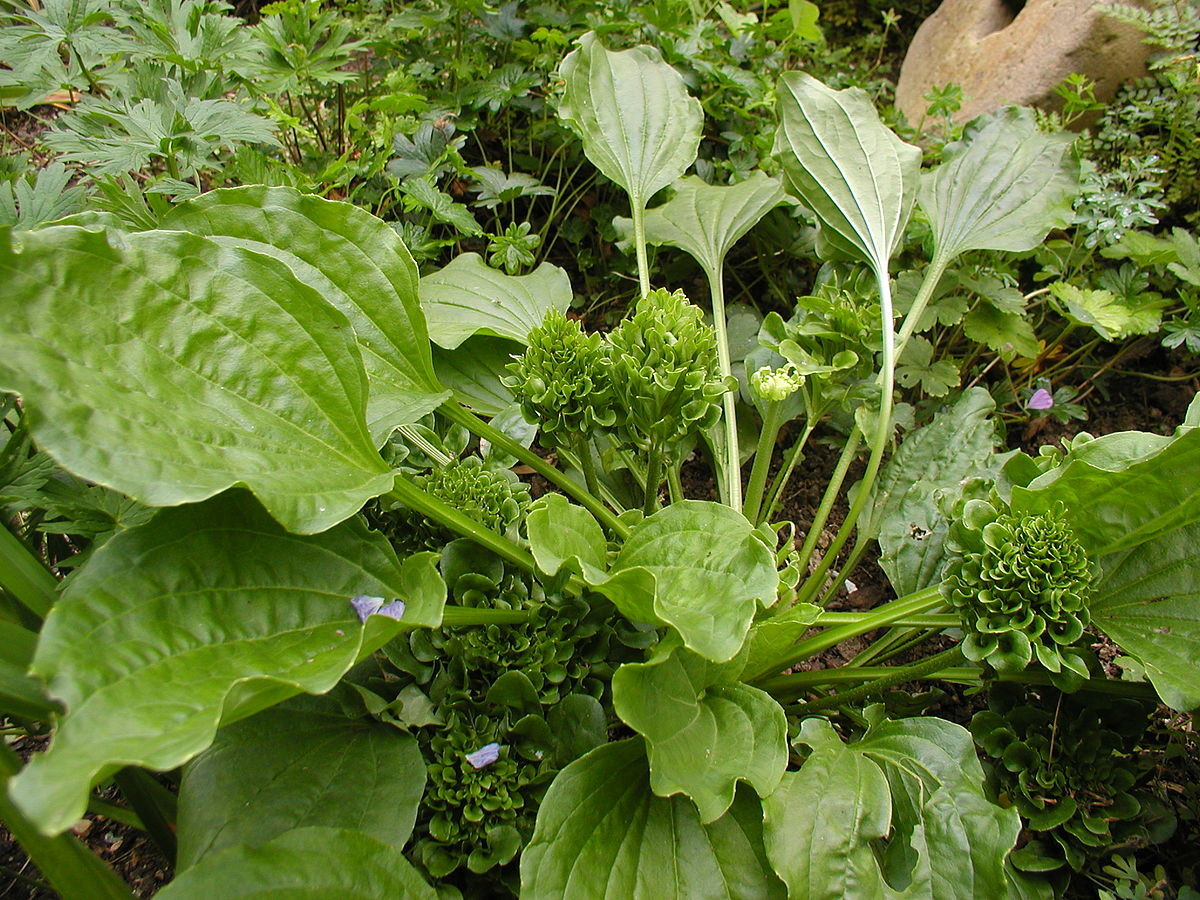 [Credit Johnny]
It is born in the grassy uncultivated, above all trodden, along the streets, the paths and near the houses. Fresh leaves are used as vulnerary. Once shepherds used them to wrap cheese. In infusion, associated with chamomile and sage, it is used against stomach acid; the leaves in pack cure the conjunctivitis; in herbal tea, as antiasthenic (Valle Argentina). It has many other medicinal properties: antiallergic, antibiotic, emollient in inflammatory states of the skin and mucous membranes, and is excellent in chronic constipation.
It has a bitter and acrid taste. It is one of the most important herbs of the territory.
Source: Pierluigi Casalino