Since the announcement was given that a stage of the tour for the 40th anniversary of the iconic "Breakfast in America" ​​album would touch Alassio after New Zealand, Australia and dozens of other nations around the world, European fans are in seventh heaven, as evidenced by the excellent presales.
Roger Hodgson, leader of the "Supertrtamp", is on the other hand one of the most recognizable and charismatic voices of the musical scenario of the 80s, and having him in Alassio is the classic "coup de main". The Supertramps were born at the beginning of the 70s, perfectly inserted in the musical currents of the time, between progressive rock, blues-rock and jazz-rock, together with other groups like Genesis, Jethro Tull, Traffic and Colosseum. The band is based on the compositional talent of Rick Davies and Roger Hodgson, considered by many to be the "Lennon and McCartney" of their generation. But it is in 1975, with the masterpiece entitled "Crisis? What Crisis?" which is the first turning point towards a refined and quality pop and starts climbing the rankings. However, the consecration takes place with the famous "Breakfast in America", from 1979, an album so perfect that a single is extracted from almost every song on the record. The most famous are "Logical song", "Goodbye stranger" and "Breakfast in America" itself. This magic moment is perfectly photographed in the live album "Paris", 1979, which contains the best of the first part of the career. Success and popularity continue for all the 80s with "hits" that fit perfectly, like "It's raining again".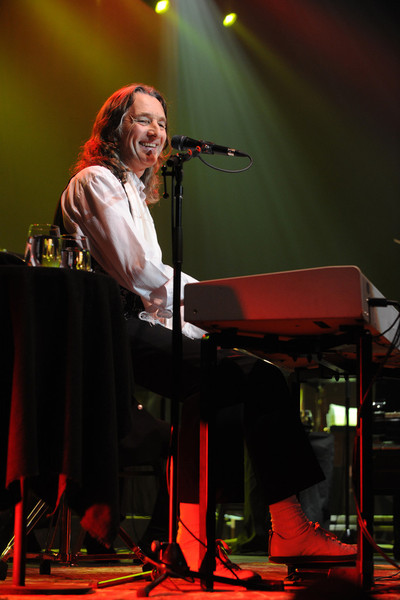 Another novelty of absolute importance so far as regards the event in Alassio, is the catering formula: no longer street food but an idea that, by itself, establishes an event. The stretch of Via Dante from Piazza Paccini to the intersection with Via Diaz will be closed to traffic, and set up as an elegant outdoor restaurant, with one hundred tables for ten people each. Not only: the dishes and every culinary aspect will be made with care by two sacred monsters of gastronomy: the "dessert department" will see the welcome return of Ernst Knam, a friend of "When we were kids" (organizer of the event), while the dinner will be set up and curated by the best catering and high gastronomy company in Italy, the Milanese "Peck", a true legend of the art of reception. An idea that comes from the preference shown in the past years for the formula including dinner, whose tickets were literally snapped up from the first days of sale.
The gala dinner and the tickets in front of the stage will have a cost of 180 euros, the seats in first range of 90 euros and the other seats of 70 euros. 250 will be reserved for the standing public at 50 euros.