Villa Mariani was the residence of the great impressionist painter Pompeo Mariani (Monza 1857 - Bordighera 1927), an artist of the highest calibre, so much, that he was well placed alongside painters of the same era such as John Singer Sargent, Joaquin Sorolla, Isaak Levitan, Paul César Helleu, Lovis Corinth, Max Liebermann, Anders Zorn and many others. The dwelling, was born from a project originally by Charles Garnier and the result of the amplifications of Rodolfo Winter and Luigi Brogg.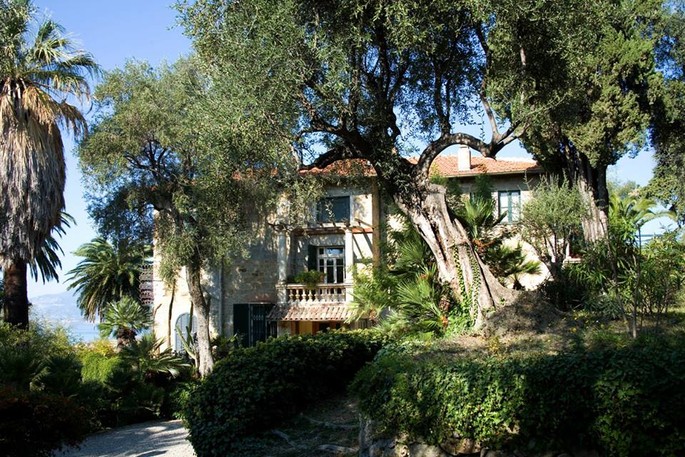 The Atelier, which is perfectly preserved and contains 1500 objects that belonged to the artist, is among the most important still existing worldwide, as underlined by the Ministry for Cultural Heritage and Activities on its institutional website. Both the Villa and the Atelier preserve important works of art and artifacts of great artists, friends of Pompeo Mariani and his contemporaries, such as Alessandro Mazzucotelli, Eugenio Quarti, Carlo Zen, Paolo Troubetzkoy, Pietro Canonica, Luigi Secchi, William Morris, Giovanni Lomazzi, Ernesto Bazzaro, Achille Alberti, Frederic Remington. There are also paintings and drawings by Pompeo Mariani and uncle Mosè Bianchi.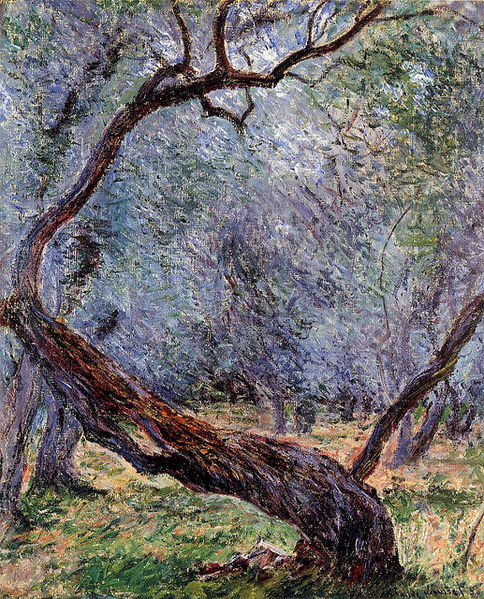 [Olive tree painted by Monet in Mariani's park]
In the park of the Villa, still rich in ninety centuries-old olive trees, palms, exotic plants and some rare essences, Claude Monet painted in 1884, the year of his stay in Bordighera, three of his masterpieces; the two olive trees immortalized by the French master are still visible today.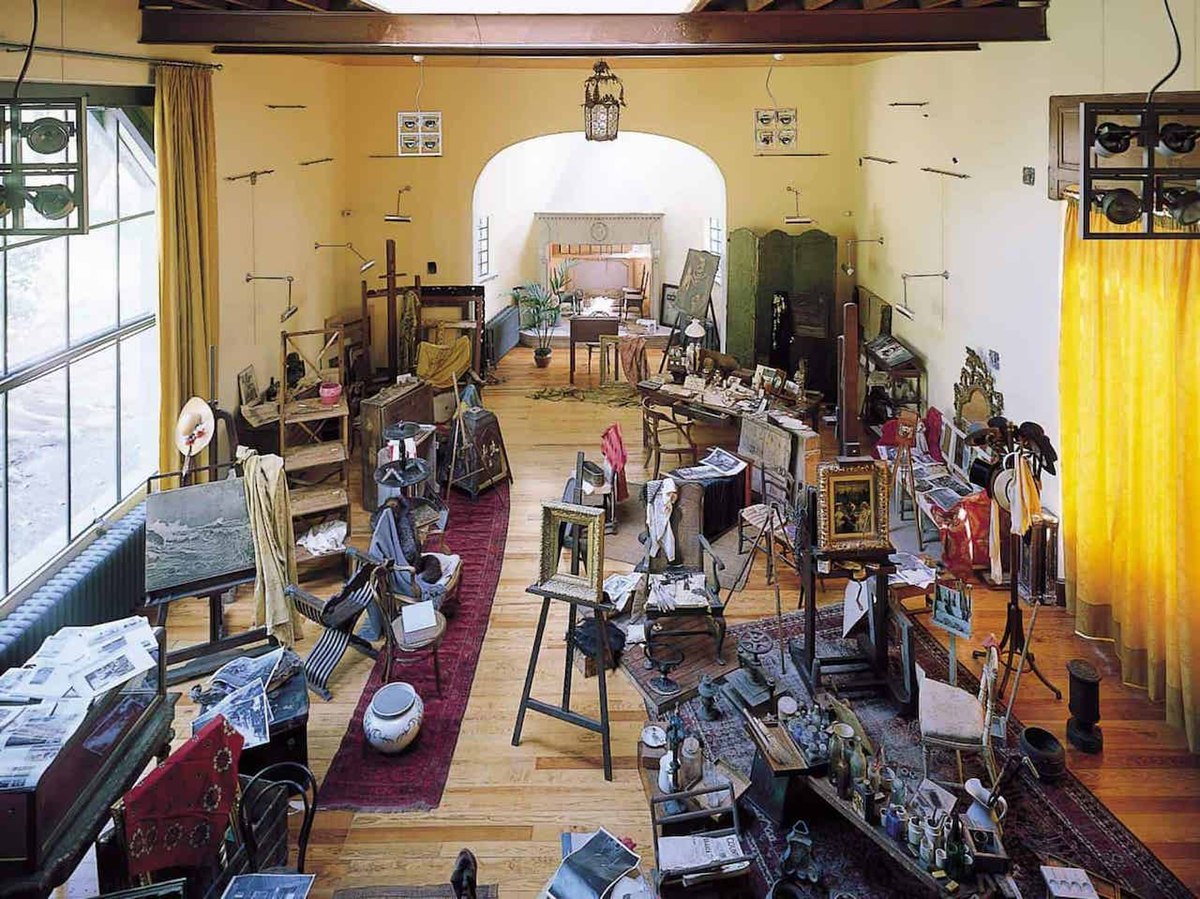 [Mariani's Atelier, credit Michele Ferraris]
The park is a layering of the famous Moreno park. Today the park is about one hectare and inside it you can admire several ancient olive trees along with varieties of palm trees and exotic plants, there are also small fountains and ponds of exquisite workmanship.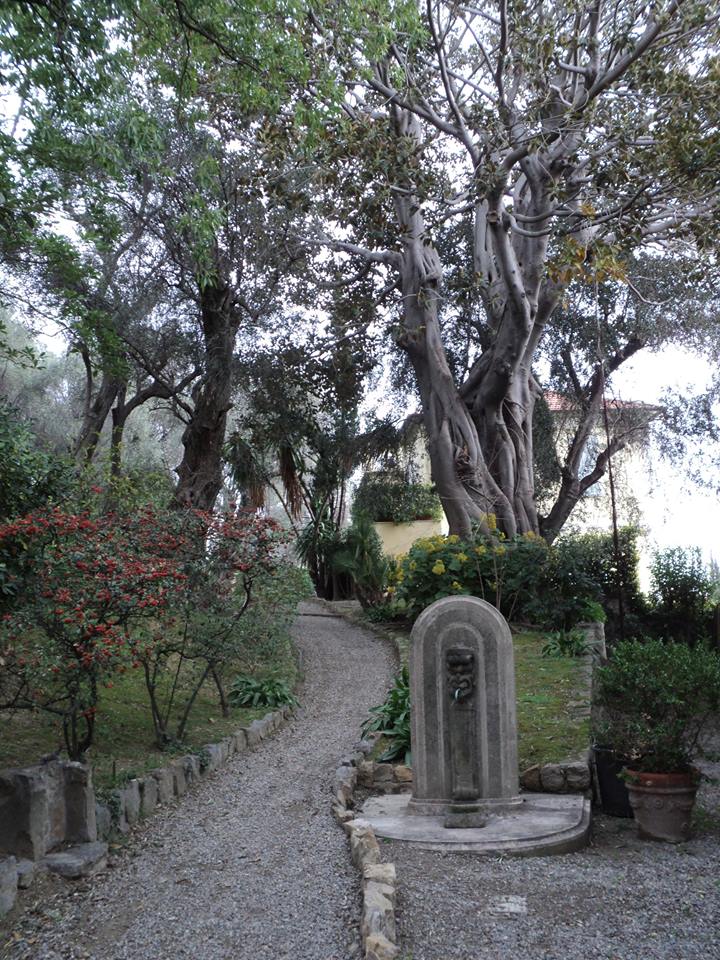 Since 2008 the park is part of the regional project "A sea of gardens" and was therefore included among the 26 most significant gardens of Liguria. Also from this year, the park is part of "Grandi Giardini Italiani" and is therefore included among the 75 most important and significant gardens at a national level.
Via Fontana Vecchia, 5 - Bordighera Historical Center (IM)
Phone: +39 0184 265556
Mail:fond.pmariani@tiscali.it -
Web: ​​www.fondazionepompeomariani.com
Visits by reservation
Entrance: € 7.00 per person; € 5.00 for groups of at least 10 people