On the eve of its birthday, it confirms its leadership position and already announces registration figures up 23% compared to 2018.
The Cannes Film Festival's poster for its 72nd edition, shows a famous photograph of Agnès Varda shooting her first film, "La pointe courte", in Sète in 1954 with Philippe Noiret and Silvia Monfort. After Jean-Luc Godard last year, Agnès Varda is in the spotlight of the Cannes Film Festival poster this year.
Avant-garde and popular, intimate and universal, her films have paved the way. So, at the very top of this pyramid: Agnès Varda, her eye on the beach of Cannes, young and eternal, will be the inspiring beacon of the 72nd edition!

Proud to announce that Mexican director, screenwriter and producer Alejandro González Iñárritu will succeed Cate Blanchett as Jury President.
Claire Denis, President of the Short Films and Cinéfondation Jury, succeeding Bertrand Bonello, the French filmmaker and screenwriter will award the three Cinéfondation prizes on Thursday, May 23rd, and the Palme d'Or for the short film at the Clôture ceremony on Saturday, May 25th.

"Life sometimes brings more than dreams. I can not wait to debate, to exchange, to be shaken, to find inspiration in discovering the work of other artists". She has marked hearts and minds with Capharnaüm, Jury Prize 2018 ... Lebanese filmmaker Nadine Labaki returns to Cannes2019 as President of the Un Certain Regard Jury!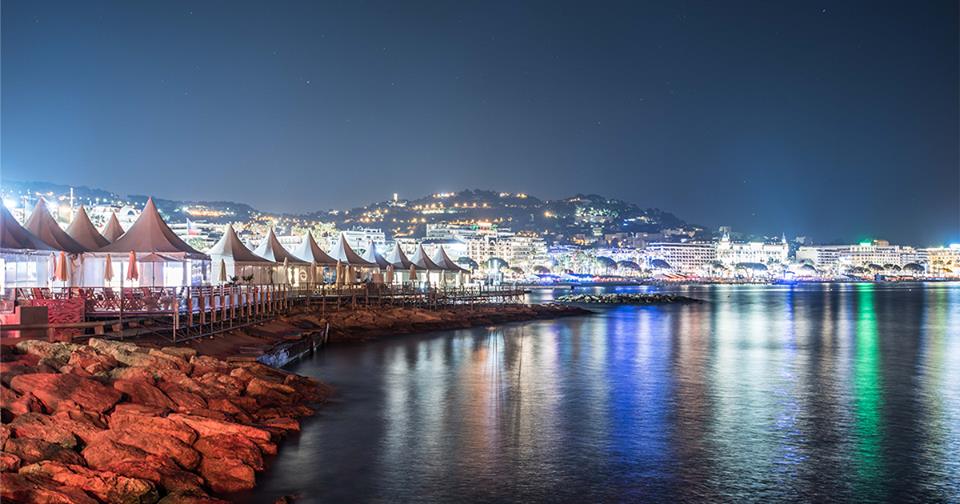 [Credit Facebook site]
Jim Jarmusch and a cast " to wake up the dead" at the opening of the 72nd Festival de Cannes! First film to compete for the Palme d'Or Cannes2019, The Dead Do not Die will be projected in Competition and world premiere, Tuesday, May 14, the day of its release in France. Bill Murray, Adam Driver, Tilda Swinton, Chloe Sevigny, Steve Buscemi, Danny Glover, Iggy Pop ...
You've been many and enthusiastic about the launch of "3 Days in Cannes" in 2018. This year, operation is renewed and develops! From May 15 to 17 and May 23 to 25, young moviegoers from around the world are invited to discover the Official Selection.
In main competition:
- The Dead Don't Die by Jim Jarmusch (Opening film)
- Pain & Glory by Pedro Almodóvar
- The Traitor by Marco Bellocchio
- The Wild Goose Lake by Diao Yinan
- Parasite by Bong Joon-ho
- The Young Ahmed by Jean-Pierre and Luc Dardenne
- Oh Mercy! by Arnaud Desplechin
- Atlantique by Mati Diop
- Matthias and Maxime by Xavier Dolan
- Little Joe by Jessica Hausner
- Sorry We Missed You by Ken Loach
- Les Misérables by Ladj Ly
- The Hidden Life by Terrence Malick
- Bacurau by Kleber Mendonça Filho and Juliano Dornelles
- The Whistlers by Corneliu Porumboiu
- Frankie by Ira Sachs
- Portrait de la jeune Fille en Feu by Céline Sciamma
- It Must Be Heaven by Elia Suleiman
- Sibyl by Justine Triet
"Un Certain Regard"
- Invisible Life by Karim Aïnouz
- Beanpole by Kantemir Balagov
- The Swallows of Kabul by Eléa Gobé Mévellec
- A Brother's Love by Monia Chokri
- The Climb by Michael Covino
- Joan of Arc by Bruno Dumont
- A Sun that never sets by Olivier Laxe
- Chambre 212 by Christophe Honoré
- Port Authority by Danielle Lessovitz
- Papicha by Mounia Meddour
- Adam by Maryam Tourani
- Zhuo Ren Mi Mi by Midi Z
- Liberté by Albert Serra
- Bull by Annie Silverstein
- Summer of Changsha by Zu Feng
- Evge by Nariman Aliev