The canvas, together with "Le Chateau de Dolceacqua", always painted by Monet and housed in Dolceacqua, will be visible from April 30th to July 28th, in the splendid setting offered by Villa Regina Margherita, the fulcrum of the Monet Event. To enrich the offer, as explained this morning in the council committee by the expert, Professor Aldo Herlaut, during the first council commission on the tourism of the Ingenito administration, the exhibition will take the visitor to two other rooms of the villa: the first will host fifteen works, including four paintings owned by the Municipality of Bordighera, made by nineteenth-century artists who lived or stayed in the City of Palms: works by Giuseppe Ferdinando Piana, Hermann Nestel, Pompeo Mariani, Ascan Wilhelm Lutteroth, Karl Lorenz Rettich and others.
The exhibition will be curated by the president of the municipal council, Marco Farotto, an artist and art expert. The paintings will allow the visitor, and the bordigotti themselves, to have a vision of the late nineteenth and early twentieth century Bordighera: the city that Monet himself saw during his stay. In addition to the four paintings owned by the municipality, the exhibition will see works from the private collections of the engineer Giuseppe Bessone, of Dr. Rodolfo Berro and of the ventimigliese Franco Trucchi. Another salon will host a photographic exhibition, with historical images by Marco Cassini and Giorgio Caudano. A sort of "dark room" will be created in which people will be able to relive, in black and white images, the old Bordighera.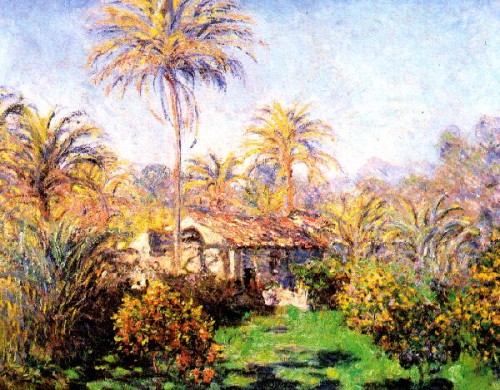 [Monet, Bordighera]
The whole ticket will cost 9 euros, the price with which you can visit both the exhibition in Bordighera and the one in Dolceacqua. "Residents of the two Municipalities that purchase the entrance ticket will be able to access the exhibition as many times as they wish without paying the ticket anymore," announced Mayor Vittorio Ingenito. The management of the event, as regards the opening of the villa, the advertising and marketing linked to the Monet event was entrusted to "Sistema Museo": a cooperative based in Umbria that sent the only offer received by Palazzo Garnier for event management.