During a press conference in Milan, the rich cast of the 42nd edition of the Canzoni d'Autore (Tenco Award 2018) was announced, scheduled 18, 19 and 20 October at the Teatro Ariston in Sanremo.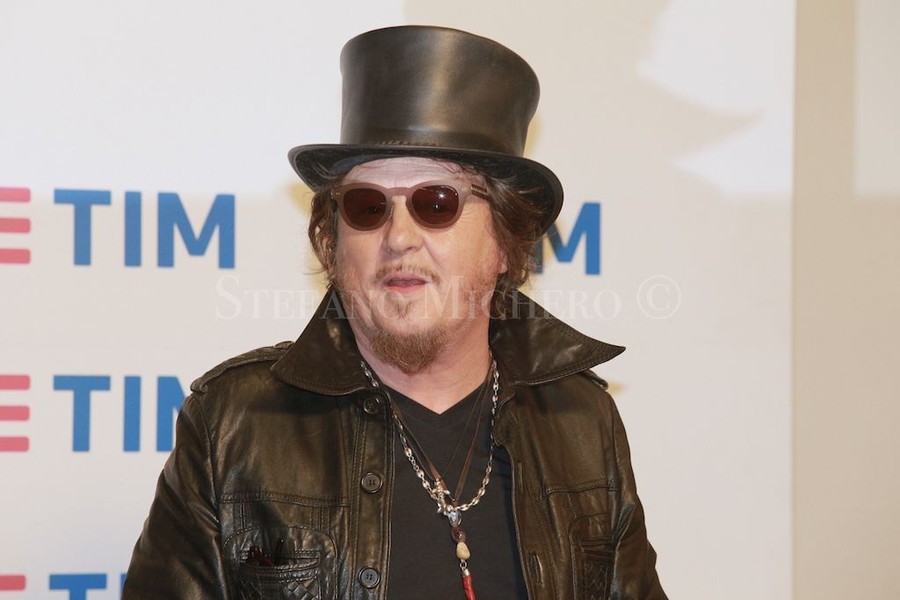 [Zucchero]
On the stage will alternate genres and different musical styles, but always under the authentic sign of the author song: from the Tenco Awards: Zucchero and Adamo, to Elisa, from the Tenco Plates: Motta and Mirkoeilcane, passing through the musical meeting between Neri Marcorè and Edoardo De Angelis, and then The Stato Sociale, Willie Peyote and many others for a three-day period that counts more than 24 artists on the showcard and others expected in the afternoon meetings.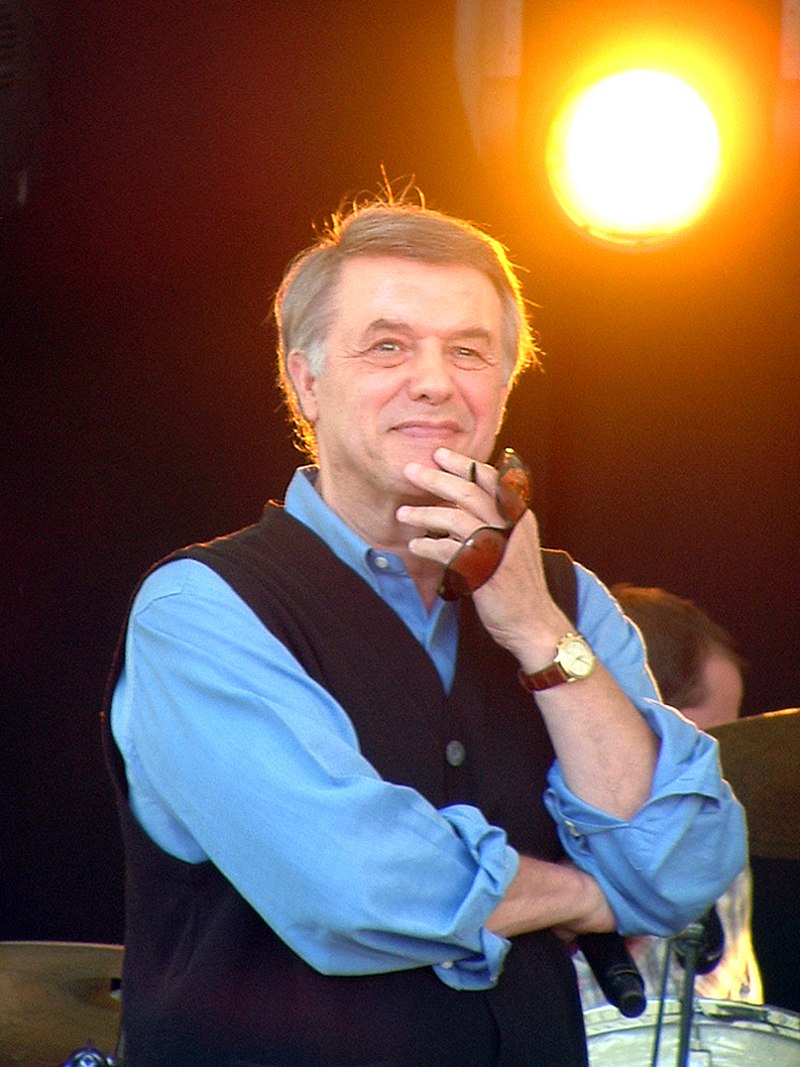 [Salvatore Adamo ,credit Markfan]
Moreover, a substantial novelty for the 2018 edition: for the first time the historic presenter Antonio Silva will be joined by an exceptional "colleague": the eclectic singer-songwriter Marco Castoldi, called Morgan.
In line with the decision of the Club Tenco to dedicate to the theme Migrans - Men, ideas, music all the initiatives of 2018, also the artistic choices of the Review of the Song of Author (Tenco Award 2018) go in this direction. Therefore, are favorite those with a strong bond with "migrations", in the broadest sense of the word.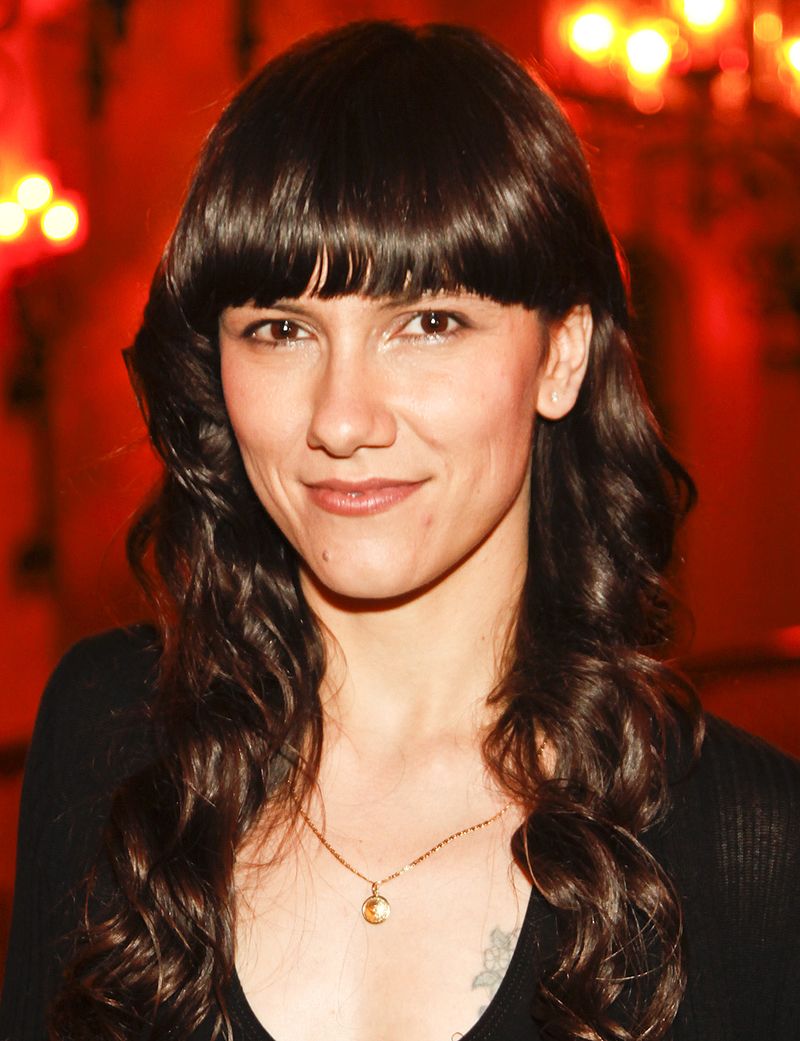 [Elisa, credit Flickr]
"The title Migrans - explained in a note the artistic manager of the Tenco Club, Sergio Secondiano Sacchi - refers not only to the unavoidable theme of migratory flows, which will be discussed above all in the afternoons and of which the work of Michelangelo Pistoletto Venus of the rags, scenography in the theater, will act as a constant visual appeal, but to everything that concerns the crossing of borders: temporal, geographical, linguistic, cultural, musical. So, men, ideas, music ".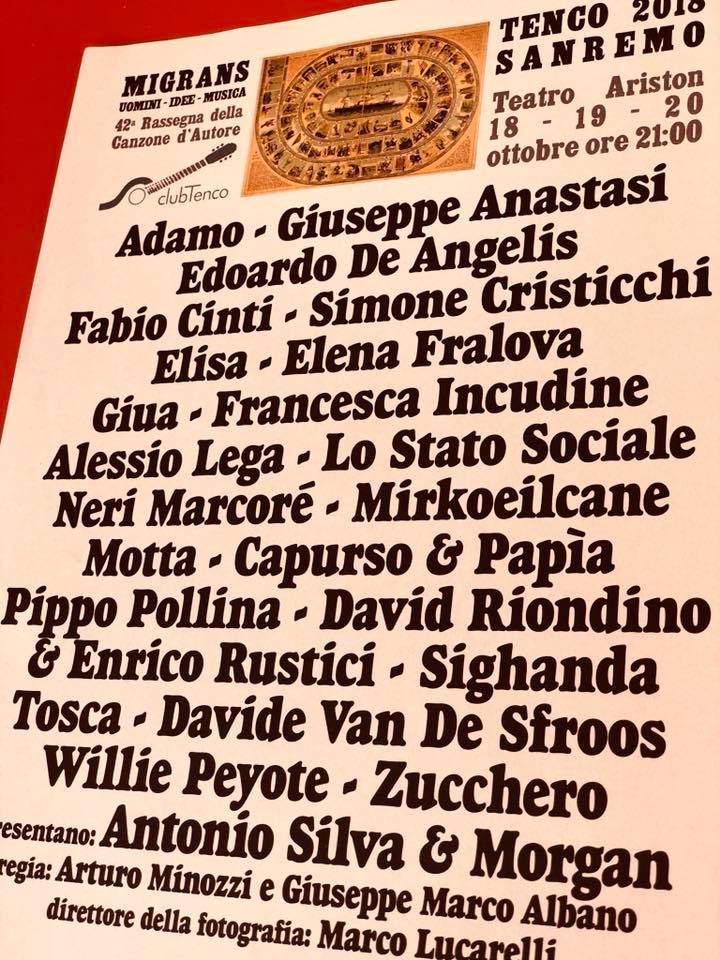 [Credit Facebook site]
The program in detail in the file hereby:
COLLATERAL EVENTS: Events that will accompany the three days, won't be missing, from morning to late afternoon, in the different locations of Sanremo: presentations, musical meetings and words - unpublished and specially made by the Tenco Club - that will be staged in the Ex Church of Santa Brigida alla Pigna, the heart of the old city, and the headquarters of the Club Tenco, a former railway station.