The Cardo of Nizza Monferrato spreads from the twentieth century on the grounds of the Belbo and the first recognitions are already at the beginning of the century during the horticulture and fruit-growing events of Casale Monferrato, where the hunchback cardoon of Nizza Monferrato is explicitly mentioned.
Its production is restricted to the area of ​​the Belbo Valley, between Nizza Monferrato, Incisa Scapaccino and Castelnuovo Belbo, where it finds the ideal conditions for its cultivation thanks to the sandy and alluvial soils.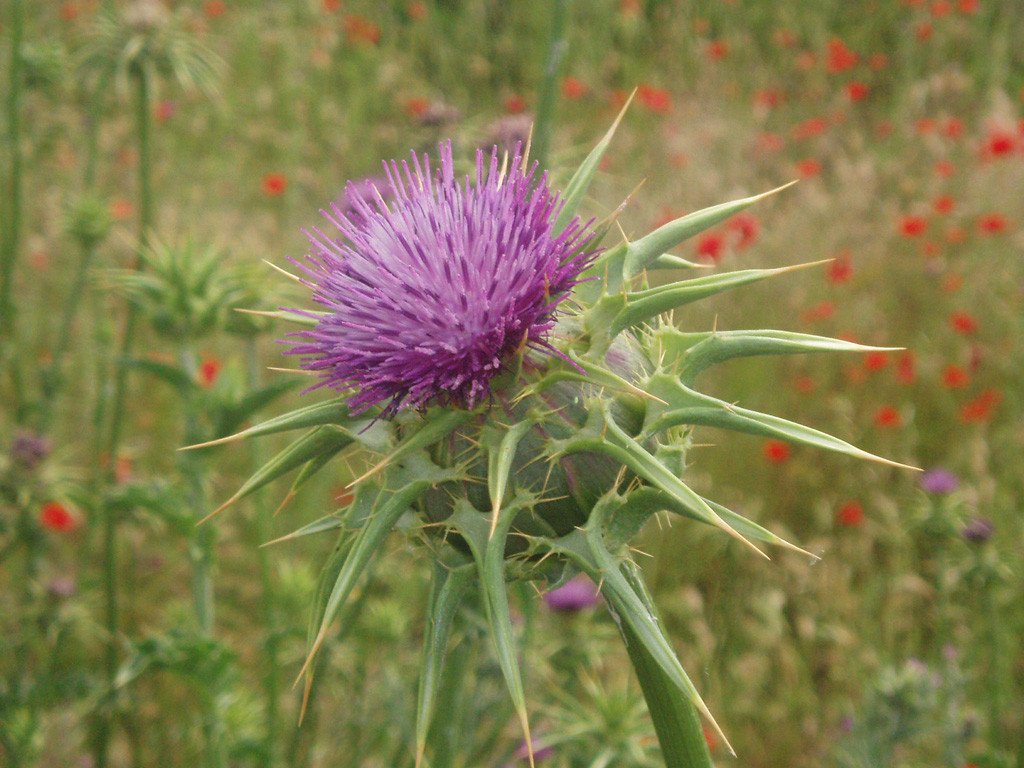 [Credit Merce]
Ingredients:
4 Buckwheat galettes (fritters), thin and not too big
Hunchback Cardoons of Nizza Monferrato
1 salted anchovies
Castelmagno cheese well seasoned
milk
butter
flour
1 egg yolk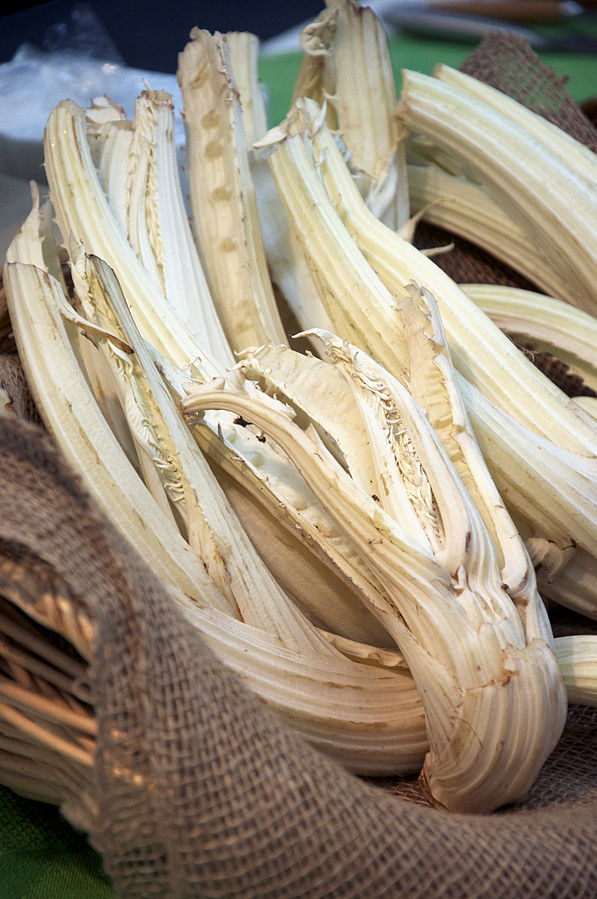 [Cardo gobbo di Monferrato, credit Paola Sucato]
Preparation:
Clean the thistle by removing the filaments, cut into chunks no more than two centimeters long.
Briefly brown it in a pan with a little butter, then add the chopped anchovy and two cloves of garlic cut into small pieces.
Cover with milk and cook until the cardoons are tender (anchovy and garlic must be completely melt).
The galettes (typically Breton buckwheat crepes) can be found ready.
Finally, place the cream obtained from the thistles on each fritter and garnish with abundant flakes of Castelmagno.