Baci di Alassio - Alassio kisses - are two small dark hazelnut sweets coupled in pairs by a chocolate ganache. Undoubtedly originating from the most famous Piedmont Baci di Dama of the XVII century, the Ligurian kisses by Rinaldo Balzola, personal pastry maker for H.H. Vittorio Emanuele III, King of Italy, were born in 1919.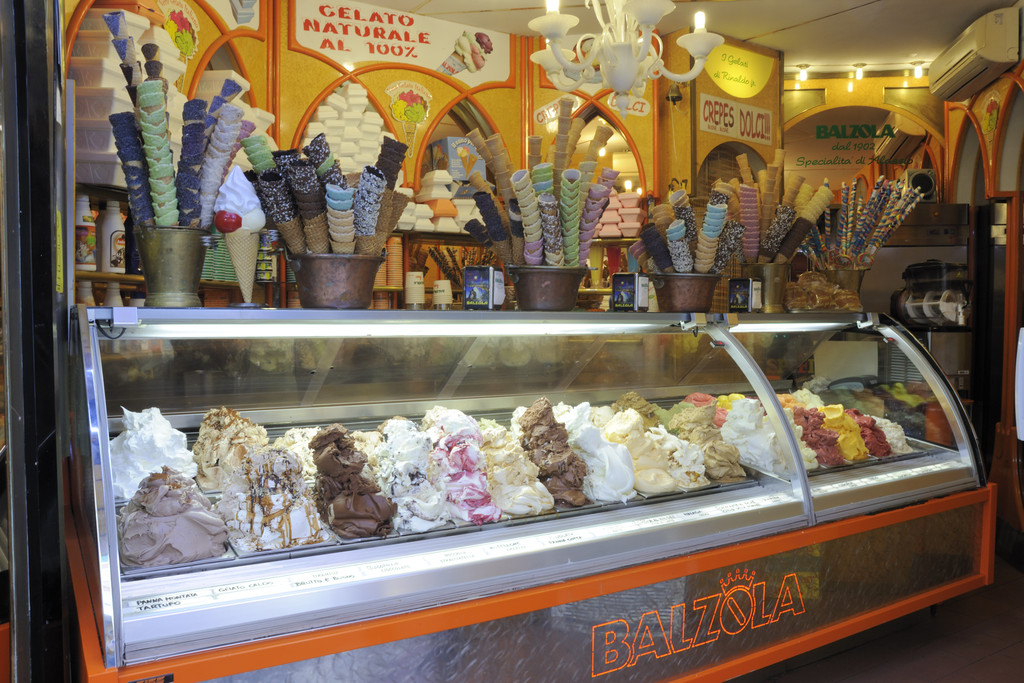 Since then they have become the "sweet ambassadors of Alassio" all over the world. They are still made following the original recipe created by Rinaldo Balzola and have also been appreciated at the Quirinale, the Italian presidential palace in Rome. This family jewel is now numbered among the best Italian sweet specialties and has never lost its original identity. Since 2006, Baci di Alassio have become a P.D.O. (Protected designation of origin) product. The recipe of these delicacies is based on Piedmont hazelnuts, sugar, cocoa, honey, egg whites, butter and vanilla. Although the original recipe remains a secret, here is a delicious recipe to try:
Ingredients:
150 grams of toasted almonds flour
100 grams of toasted hazelnuts flour
375 grams of powdered sugar
40 grams of butter
40 grams of Honey
35 grams of unsweetened cocoa
0.5 Vanilla stick
70 grams of egg white
100 grams of dark chocolate
20 grams of fresh cream
Directions:
1. Mix almonds and hazelnuts flour, sugar and cocoa and vanilla seeds in a bowl and begin to knead breaking any lumps.
2. Add the egg whites, butter cream and honey. You will get a homogeneous mixture.
3. Transfer it into a pastry bag with serrated nozzle and make small mounds wide apart on a baking sheet lined with parchment paper.
4. Let rest for a whole night and in the morning bake at 220 ° C for 5 minutes.
5. Once baked, let them cool on a wire rack, moving them with care, as they are easy to break when they are warm.
6. Meanwhile, melt the chocolate and add the previously heated cream. Once the cookies are cool fill one with a generous dollop of ganache and then join them two by two.
Notes
Keep them in a tin box and finish within a week – if you can refrain from eating them up for that long!