Slowly takes shape the project of the conductor and artistic director. Amadeus, started with the idea of ​​having 20 big names in the race, changed his mind and went up to 24, a decision taken on the abundance of proposals received, it seems over 200.
Without prejudice to the number of 8 reserved for competitors among the New Proposals, the 2020 Festival is enriched by Italian guests engaged in different fields, some for one evening, others for the duration of the event.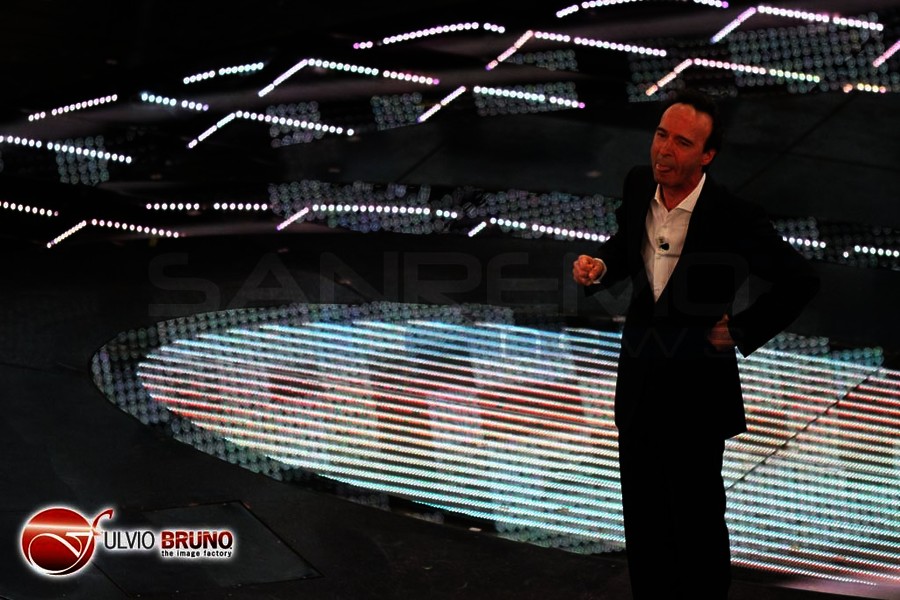 "I made my long-standing friendships bear fruit," says Amadeus, proud to announce the names of Fiorello, Tiziano Ferro, Jovanotti and now also of Roberto Benigni, and given that the company is interesting, other high-level guests are not excluded. like that of Zucchero 'Sugar' Fornaciari.
A great cast but women? No problem since Amadeus is thinking of having two different ones every night, and not just coming from the entertainment world. It could range from music to journalism, from cinema to entrepreneurship or to social and sport. What matters is having something to tell, positive messages that can characterize each of the five evenings to enter the homes of Italians with affection and sweetness, just like a pop festival commands.
The Big:
Achille Lauro "Me ne frego", Alberto Urso "Il sole ad Est", Anastasio "Rosso di rabbia", Bugo e Morgan "Sincero", Elettra Lamborghini "Musica e il resto scompare", Elodie "Andromeda", Enrico Nigiotti "Baciami adesso", Diodato "Fai rumore", Francesco Gabbani "Viceversa", Giordana Angi "Come mia madre", Irene Grandi "Finalmente io", Junior Cally "No grazie", Le Vibrazioni "Dov'è", Levante "Tiki bom bom", Marco Masini "Il confronto", Michele Zarrillo "Nell'estasi o nel fango", Paolo Jannacci "Voglio parlarti adesso", Piero Pelù "Gigante", Pinguini Tattici Nucleari "Ringo Starr", Rancore "Eden", Raphael Gualazzi "Carioca", Rita Pavone "Niente (resilienza 74)", Tosca "Ho amato tutto", Riki "Lo sappiamo entrambi".
New Proposals:
Eugenio in via Di Gioia "Tsunami", Fadi "Due noi", Fasma "Per sentirmi vivo", Gabriella Martinelli e Lula "Il gigante d'acciaio", Leo Gassmann "Vai bene così", Marco Sentieri "Billy blu", Matteo Faustini "Nel bene e nel male", Tecla Insolia "8 marzo".