The figs in wine are characterized above all by the cardamom, a spice little used in our kitchen, very aromatic and that integrates very well with the other ingredients and gives a hint of eucalyptus. I also inserted a teaspoon of Angostura which has, among the ingredients that are almost all secret, also cardamom.
Organic figs, 15-20, possibly of equal size
Sugar, 100 grams
Passito wine, a large glass
Cardamom, 3 pods
Angostura, a teaspoon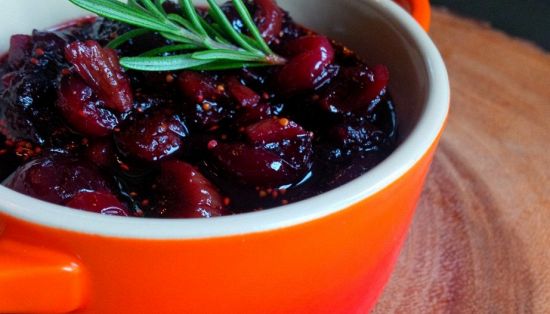 [Credit buonissimo.it]
Clean the figs with a damp cloth. Arrange them on the base of a clay pot: the figs must be close together.
Sprinkle the figs with the granulated sugar.
Dilute the angostura in the passito wine and pour over the fruits.
Open the cardamom hulls to release the seeds and add them to the liquid.
Cooking in a wood-burning oven
Cooking is without flame. Bake uncovered at a temperature of about 250 degrees and leave to consume. Time needed about 1 hour.
Cooking in the electric oven
Bake and bring the temperature to 200 degrees for about an hour or until the wine is consumed.
Note. They must not dry too much, but remain more liquid and soft.