The cherry is a very old plant belonging to the Rosaceae family, and there are two different species: Prunus avium, widespread in Italy (especially in Piedmont) and Prunus cerasus in northern Europe. The first is the one that gives us the durancines and tenerine cherries, while the other produces the so-called sour cherries.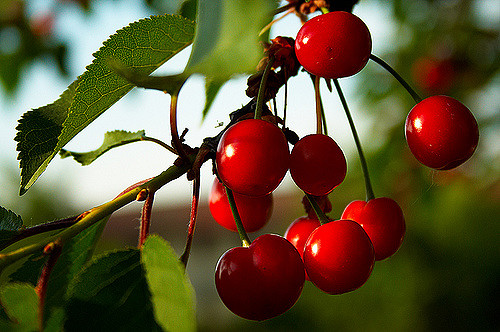 [Credit Flickr]
They are rich in flavonoids and vitamins A and C, have a very low glycemic index and the calorie intake is really low. Besides being gentle laxatives, they stimulate urinary excretion, promote the excretion of uric acid and cleanse the kidneys, but these properties are mainly found in the stems, which, when used to prepare infusions, do wonders!
This really delicious dessert, we suggest also for a snack.
600 g cherries
3 eggs
100 g brown sugar
200 ml milk (if you like soymilk)
2 tablespoons brandy
1 tbsp extra virgin olive oil
120 g flour
½ teaspoon cinnamon
powdered sugar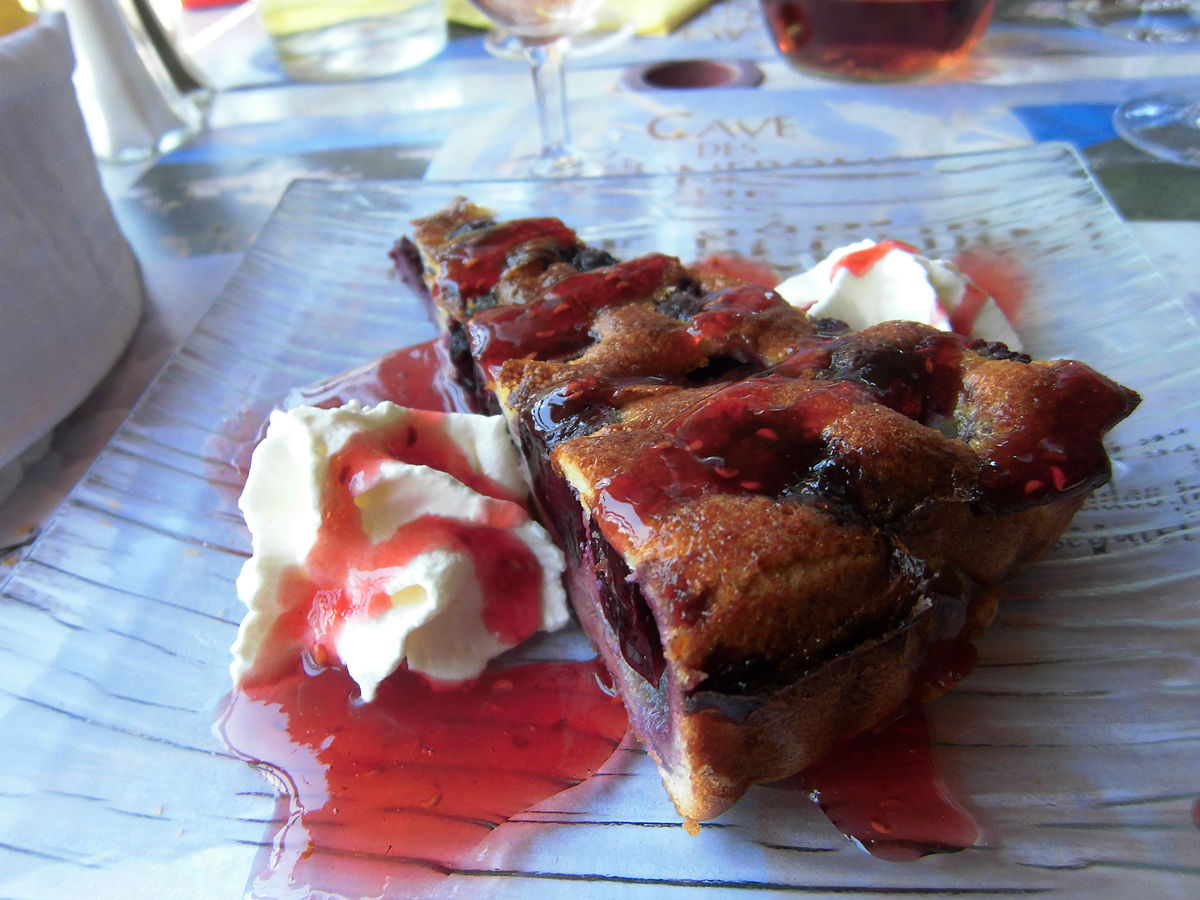 [Credit JPS68]
With a little patience, clean cherries and remove the kernel. Then sprinkle the cherries with sugar.
Beat the eggs with the sugar until completely frothy.
Add the cinnamon, a pinch of salt and flour previously sieved. Mix well to avoid lumps.
Gradually join the milk, which you have slightly warmed and then add the schnapps. Mix well to make it homogeneous. Take a baking dish of about 22 cm in diameter and with a brush, lightly grease and sprinkle with flour. Take the cherries and place them on the bottom of the baking pan, making sure to completely cover it. Now pour in the prepared mixture and put it in a preheated oven at 180 ° C for about 35 - 40 minutes.
Once the cake is golden, remove from the oven and allow to cool. You can sprinkle with powdered sugar, or serve with a scoop of vanilla ice cream ... or as you like!
This sweet, as you may have noticed, is particularly light, quick and easy to prepare, and especially low in fat. So it's ideal when it's good to not be stressed at high temperatures, but without sacrificing taste!