The event will allow to discover the marine environment and fish resources in a simple and enjoyable way thanks to laboratories and meetings for all those who want to know more about fish consumption, on its effects on health and the impact of fishing on marine ecosystems.
The theme of this edition will be The Sea: A Common Good. The sea is a source of food and natural resources, a means of transportation and a source of energy. Its stores carbon dioxide and produces oxygen. It provides livelihoods and employment, with more than 60 million people around the world working in the fisheries sector. But despite all this, unfortunately the sea is all too often taken for granted. The time has come for each one of us to act to protect it for future generations. As Carlo Petrini, President of Slow Food International said at the presentation: "We must protect our past to guarantee our future." He spoke with great enthusiasm of the recent Fridays for Future climate change marches, and hoped that the young people of Genoa would come to Slow Fish. "They can carry their struggle forward here, by learning how the artisanal methods safeguarded by the Slow Food network represent a sustainable alternative to the destructive practices of industrial fishing."
The sea faces major threats.
Climate change, pollution from plastics, microplastics and other chemicals; the damage caused by human activities to coastal areas and natural habitats; and indiscriminate fishing putting species like bluefin tuna at risk of extinction. All of these issues, as well as the importance of the role of women in fisheries, will be addressed in debates at Slow Fish, giving the public concrete answers about what they can do to counter these problems in their daily lives, as well as how to eat seasonal seafood, which fish are healthiest, and how to choose and cook the best fish.
A hundred international delegates will come from around the Mediterranean basin (Italy, France, Malta, Morocco, Spain, Tunisia and Turkey) as well as Colombia, Ecuador, Mexico, Japan, Russia, South Korea, Belgium, Denmark, Norway, the UK, Ireland, and South Africa. These delegates are fishers and representatives of trade associations and local administrations, researchers and cooks, experts and communicators: the stakeholders of the sea.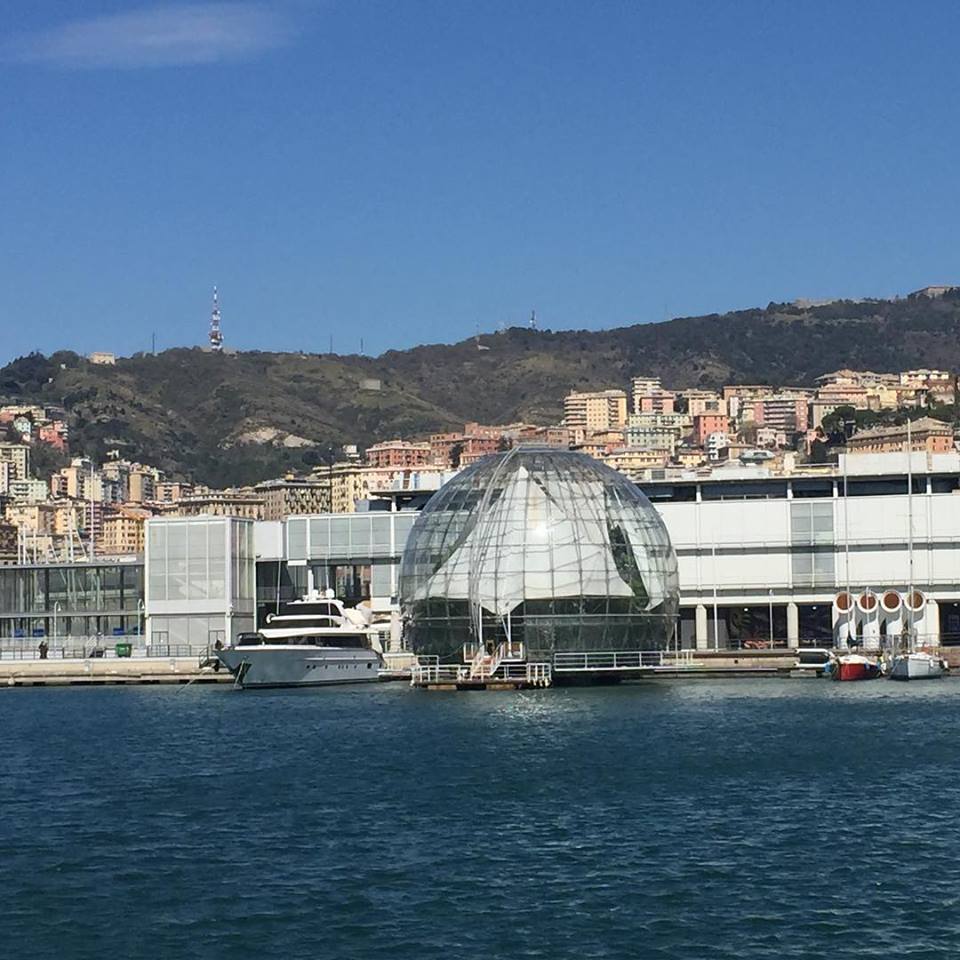 [Credit Facebook site]
This year's Slow Fish will be full of fascinating people and their stories, like South Korea's mermaids, women who dive down to 15 or 20 meters to fish, holding their breath for over two minutes, or the Turkish delegates of Gökova Bay who organize a food festival dedicated to the invasive species that have boosted the income of local fishing cooperatives by almost 200%.
The Slow Fish Arena will be the heart of the event; here delegates will be able to tell visitors about their work and their good practices. Italian and international chefs will be cooking at various Dinner Dates, while the Taste Workshops will explore a range of themes and sea-related products. Casa Slow Food will host an interactive exhibition with information on marine biodiversity, our food choices and climate change called Fish 'n Tips, while Cooking Schools will feature instructors from the Slow Food Chefs' Alliance. The Marketplace will host the producers and a Kitchen where different dishes will be on offer every day. The Piazza delle Feste will be the location for the Fucina Pizza & Pane and the Enoteca. Visitors will have the chance to discover delicious specialties in the Street Food and Food Trucks area, where they can also enjoy a selection of craft beers.
More details in the file hereby.
Check the Slow Fish 2019 website for regular updates.
For further information, please contact:
Slow Food International Press Office: Paola Nano and Giulia Capaldi
internationalpress@slowfood.it – Tel: +39 329 8321285
Regione Liguria: Jessica Nicolini
Jessica.nicoli@regione.liguria.it – Tel: +39 340 3964399