The curtain opens on a new Opera and Ballet Season at the Teatro Carlo Felice in Genoa, famous for the quality and the spectacularity of its proposals. The program includes 3 ballets, 6 operas and 3 musicals that accompany the spectators on a real journey through the excellences of singing and dance: from the mysterious Egypt of Verdi's Aida to the Los Angeles of Sunset Boulevard, from the Nutcracker by Tchaikovsky to the Cavalry Rusticana.
The musical An American in Paris, on stage from 12 to 21 October 2018, inaugurated the season of opera and ballet; from December 2 to 16 opens the lyric calendar the monumental Aida, which this year reminds the Master Tullio Serafin 50 years after his death. Do not miss the traditional Christmas appointment with the Nutcracker by Tchaikovsky, which from 20 to 23 December retraces the famous story of E.T.A. Hoffmann.
2019 opens with the musical performance West Side Story, directed by Federico Bellone and scheduled from 1 to 5 January; to follow Swan Lake, which from 11 to 13 January 2019 brings on the stage of Carlo Felice the famous ballet by Tchaikovsky in the new choreographic version of Altynai Asylmuratova. January closes again in the name of the dance with Sleeping Beauty, which, taking off the ballet shoes, wearing skates in an extraordinary adaptation on the ice.
From 15 to 19 February the opera returns with Simon Boccanegra, while from 12 to 14 April the curtain of the Teatro Carlo Felice opens on a Los Angeles in the mid-twentieth century with Sunset Boulevard, a theatrical adaptation of the famous film by Billy Wilder signed by Andrew Lloyd Webber.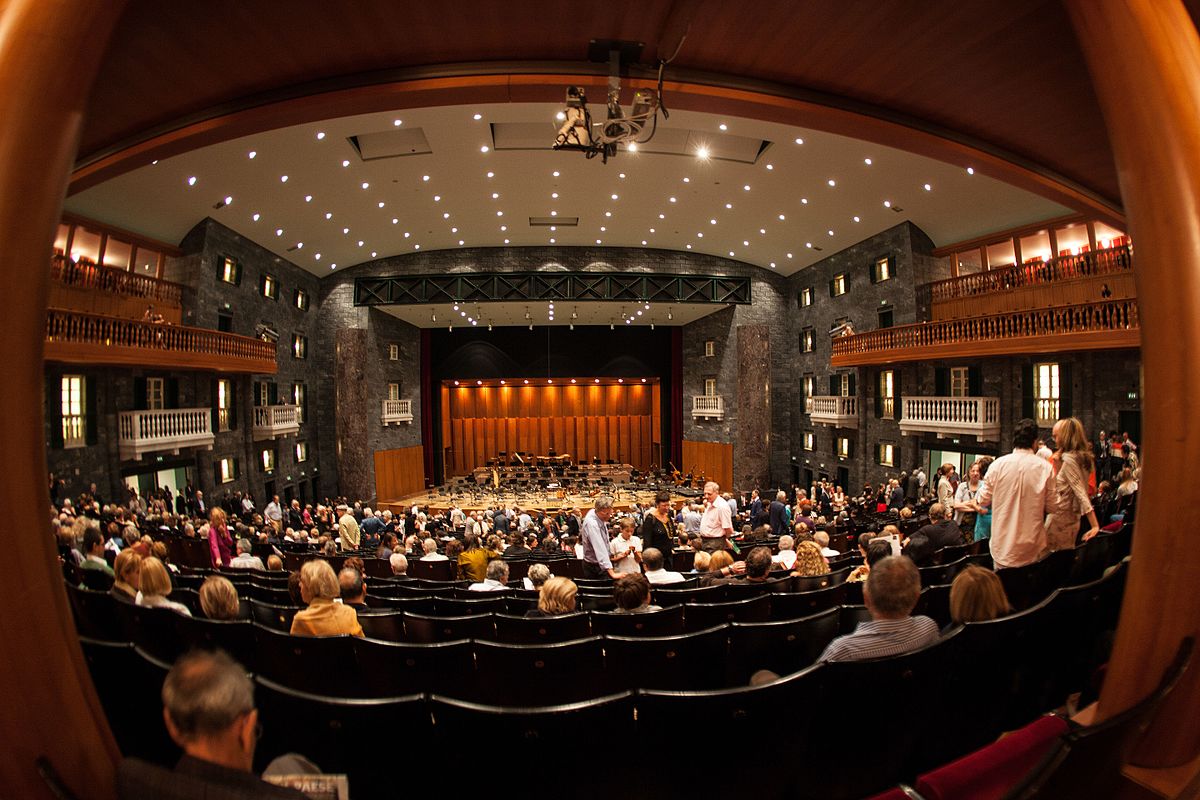 [Credit Camillo Ferrari]
The season goes towards its conclusion with a triad of operas: from May 2 to 12 Puccini's Tosca will be staged, from 24 to 30 May Cavalleria rusticana / Pagliacci in a new production in coproduction Fondazione Teatro Carlo Felice - Fondazione Maggio Florentine Musical. Finally, from 14 to 20 June 2019, the Madama Butterfly closes the programme.
The Theater also offers two spin-off shows: the Abai opera, dedicated to Kazakhstan's national poet Abai Kunanbaev (November 8th) and the Paquita ballet with the Chelyabinsk Opera Ballet (18th and 19th November 2018).