The Nice Tourist Office, which will soon be transformed into a structure that will take care of the whole metropolitan area, is giving a lot of space to the Niçoise cuisine for which a UNESCO nomination was presented for recognition in the intangible heritage of humanity.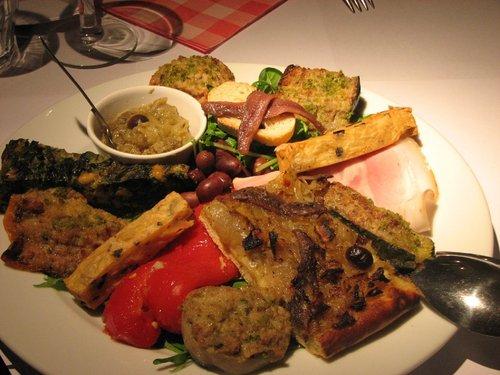 The history of the Niçoise cuisine, which we retrace in this article, is the essential basis to know narrowly where they start from and what road have made the typical dishes and local products that characterize the diet of South East France.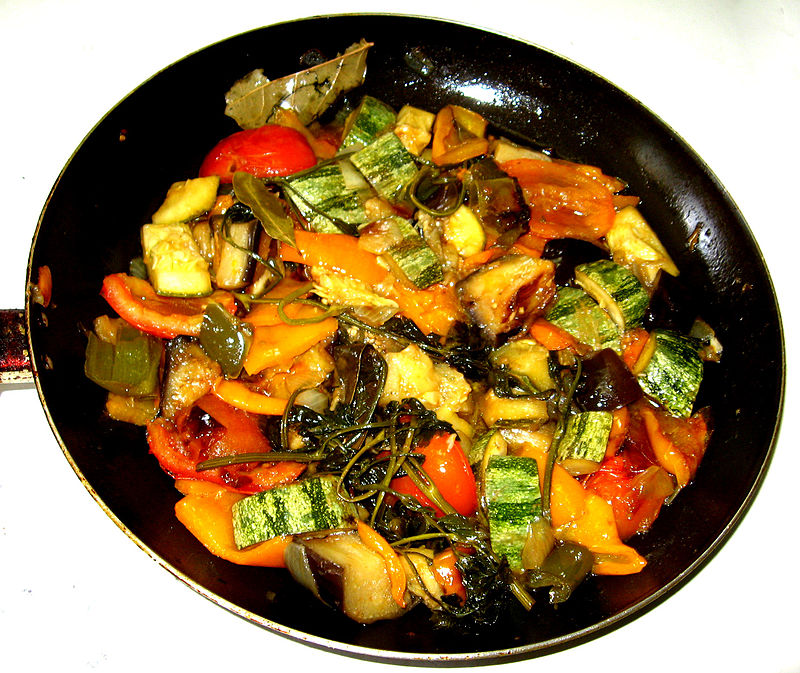 [Credit Flickr]
The Office of Tourism has dedicated this study that we report, at the dawn of the culinary tradition: "Since the eighteenth century, trade flows that have helped to spread and make known the Mediterranean cuisine and the cuisine of Nice. The first forms of cultivation, durum wheat and barley appear in the region 3,000 years ago. The Greeks developed viticulture as early as the sixth century BC. The Romans shaped the agricultural landscapes by cultivating olive and fig trees. So, for a long time, a self-sustaining culture of low yield was established due to the difficult natural conditions: the territory is poor, water is scarce and the steep terrain requires the construction of terraced slopes supported by dry walls, called "planches" in Nice and "restanques" in Provence. Wheat is used in the preparation of bread and pasta.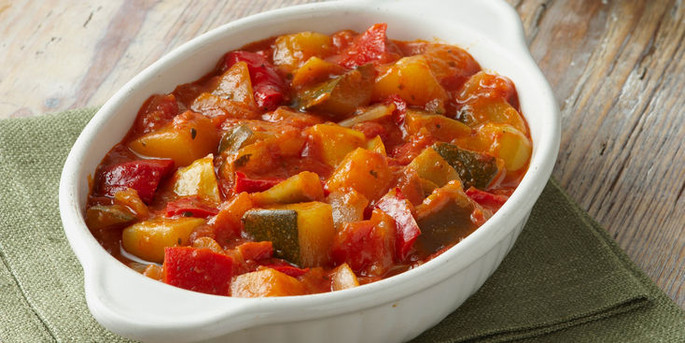 [Credit recipeler.com]
Green beans, peas, lentils, beans, beets, aubergines, leeks, onions, zucchini, cabbage, thistles, radishes, carrots, ... are produced in the gardens together with tomatoes and peppers, while potatoes and corn are grown in the County of Nice only from the seventeenth and eighteenth centuries. The typical small black olives are a complement to this production, such as aromatic herbs and mushrooms that scent the dishes and mix with various wild herbs and many varieties of salad that make up the mesclun (term niçois related to the French "mélange"). Local fruits: figs, grapes, chestnuts, walnuts, hazelnuts, pears and apples provide the sugar. Almonds, apricots, peaches, plums, melons, watermelons are introduced by the Greeks and Romans. Citrus fruits, originating from Asia, have been successfully cultivated in the region since the 16th century. Persimmons and medlars appear much later ".