Even flowers can become part of human history, not just metaphorically as the Carnation Revolution or Carnation Party.
In fact, up until the end of the sixties of the last century in the hills of Nice, one was in face of the largest flower growing region in the world with thousands of busy families, greenhouses and related specialized markets.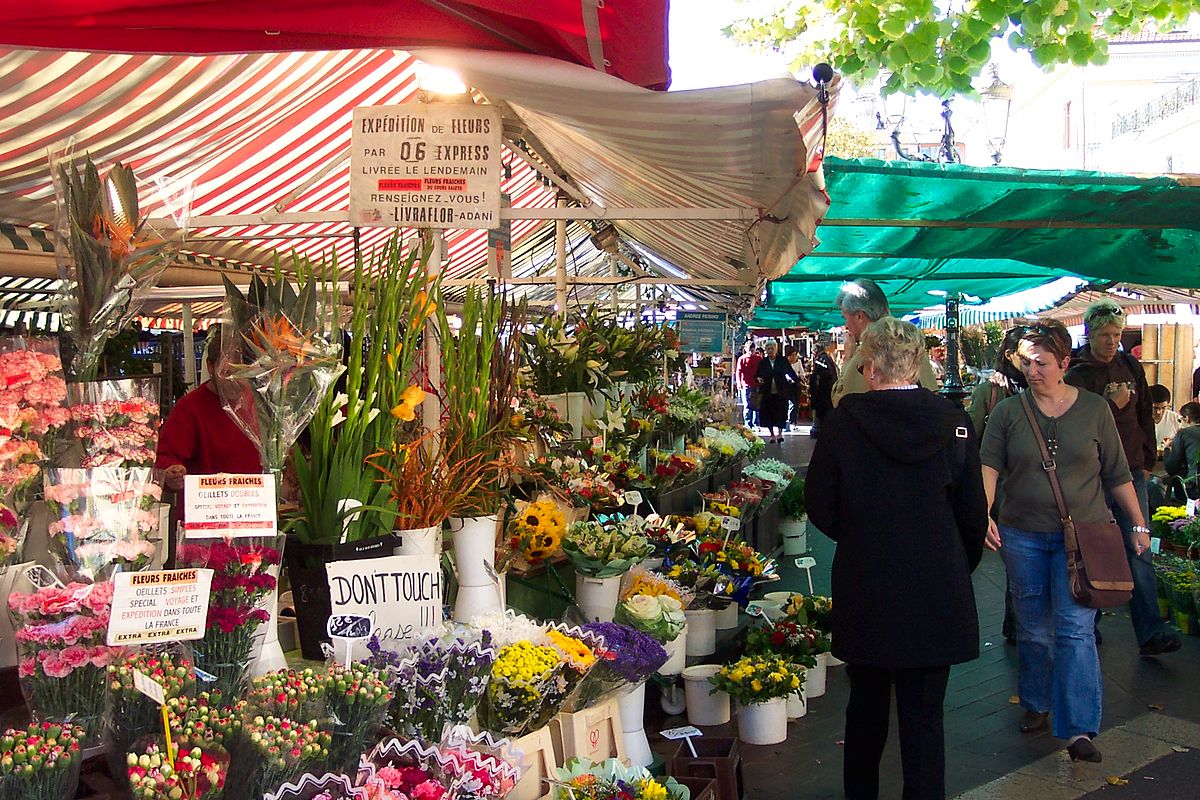 [Cours Saleya market, credit Patrice Semeria]
Then the so-called tourist and real estate vocation has canceled this traditional activity and has made disappear a whole culture of cultivation and diffusion of the Nice carnations. But some traces persist: if you go up the Madeleine, you find on the right a sign Camin deï garofle- Chemin des oeillets, you pass under the arches of the railway and go up a hairpin bend with weeds and spontaneous vegetation, which often hides little houses, villas and some luxury residential complexes.
Until recently, local people say, you could still see the remains of greenhouses, now almost completely disappeared under some bulldozers.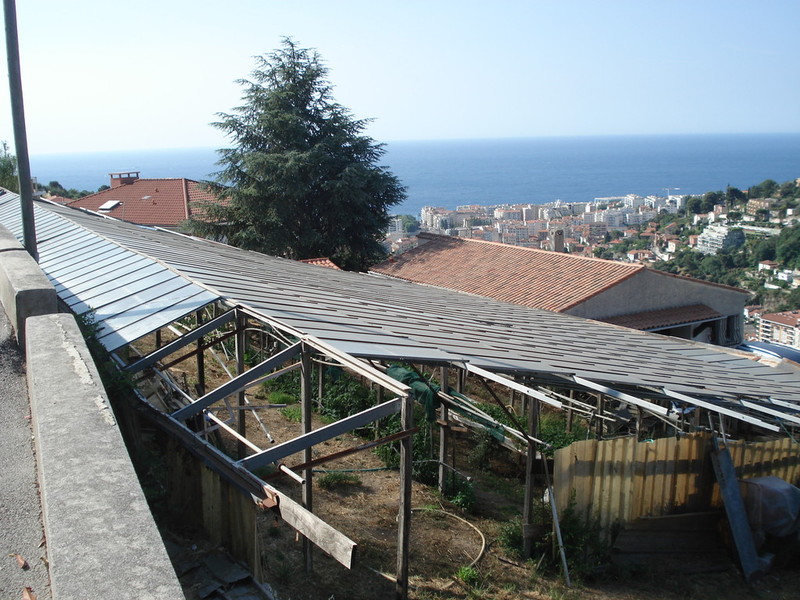 On the other hand, the climate is cooler and the view over the bay is simply breathtaking. You can then go down through the Departmental Park (dedicated to H. D'Estiennes d'Orves, a Breton hero of the Resistance), a traditional forest area now attended and made available to citizens (including a fountain ... much desired ): no noise of the city, corners for picnics and games, Mediterranean scents, restorative shadows and a significant presence of olive trees whose fruits are harvested in autumn by an association of handicapped people to produce an excellent oil.
A pause under a millenary olive tree then helps meditation on human superb senselessness.