2hg trombette zucchini
1 aubergine
70 g approx stale bread
breadcrumb
1 egg
30 g grated Parmesan cheese
béchamel
parsley
2 cloves garlic
salt & pepper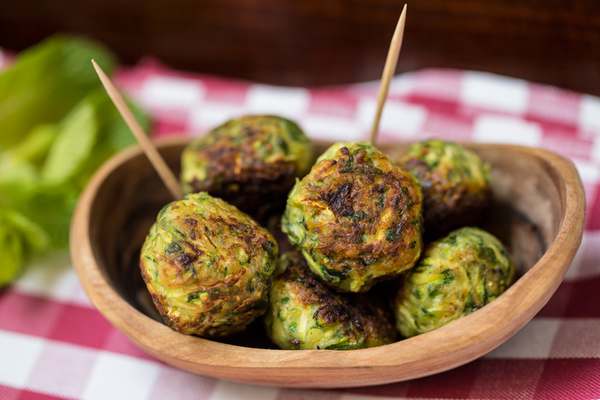 [Credit Vegano Gourmand]
After boiling the aubergine peeled in a little salted water for about 40 minutes, drain it and let it cool.
Soak the stale bread in water and squeeze it well.
With a grater with large holes, grate the trombette and after adding a little salt let it rest for about 20-30 minutes. Squeeze the trumpets well and place them in a bowl, add the finely chopped aubergine along with the squeezed bread, chopped garlic, egg, bread crumbs, Parmesan cheese, parsley. Add salt and pepper.
Mix all well and make some balls. If the mixture is too soft, add a little breadcrumbs or an egg.
Place them on a baking paper in a pan, add the previously prepared béchamel and cook in a hot oven (200 °) for about 15 minutes.