This tomato clafoutis a tasty summer recipe, is a savory dish inspired by the clafoutis of cherries, a traditional sweet of French cuisine . We suggest you prepare it as an appetizer or as an alternative first summer dish and also vegetarian, to bring to the table the dazzling color of one of the products of summer, of course if you try to consume only seasonal products, and do not think that the tomatoes grow all year round even in the middle of winter.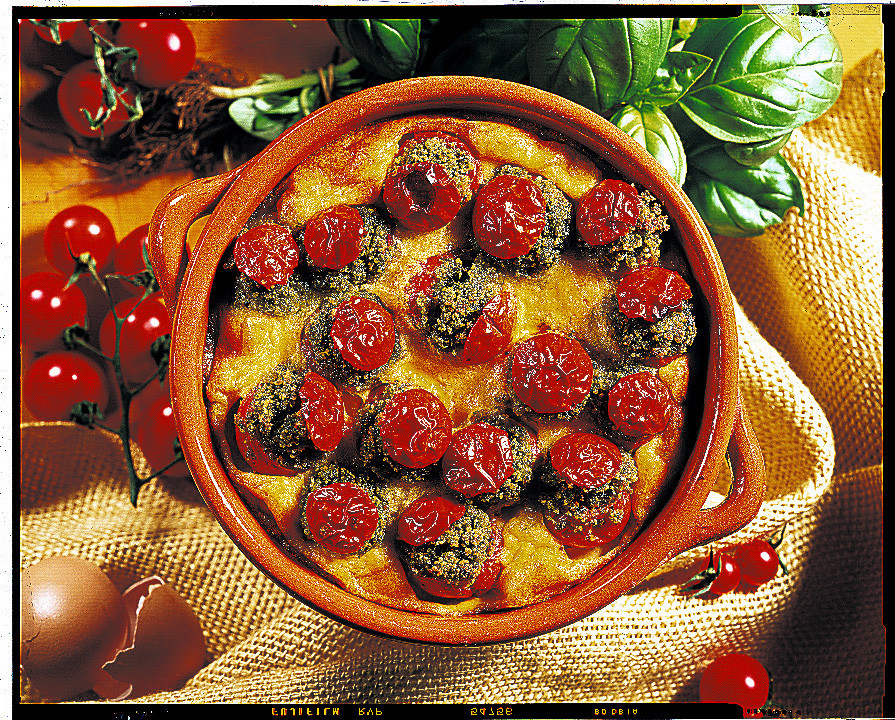 [Credit Donna Moderna]
Ingredients (doses for 4 people):
300 to 400 g. of cherry tomatoes
100 g. of ricotta cheese
130 g. of soft cheese (not slices)
10 cl. cream
2 eggs
a little basil or parsley or marjoram or chives (optional)
a little butter
salt and pepper
Preparation:
Butter a baking dish or four serving pans.
Spread the washed and dried tomatoes on the bottom and the cheese cut into cubes.
Mix the eggs, the ricotta and the cream in a bowl, salt and pepper and add the selected aromatic herbs, if you use them.
Pour the mixture over the tomatoes and cook in a hot oven at 210 degrees for about 30 minutes.
Serve warm or at room temperature.