The Shelter hosts and is the base for activities for novices and experts: we have hosted simple tourists, or we have hosted some talented resarchers!
Animals who have marked this region's history: here you can get in touch with them!
Expert guides have chosen trails that combine exploration and various grade of fitness.
We have one of the most intriguing cliff of Liguria, and it is open even in Winter!
On the trail of Alta Via Stage Race, with so many different landscapes. An adverture for the finest eyes.
Fitness for health and shape, to become strong and gorgeous like the Pennavaire Valley.
Every adventure needs a quiet shelter, friendly with people, animals and... wallets :D
Nature School
Not only for schools, but for anyone who wants to discover and learn about nature! We have the botanical garden, an herder who is happy to teach how to make cheese, and very near there is a cave, an astronomical observatory next to one of the most versatile natural walls for rock climbing. And obviously a lot of hiking trails for walkers or bikers, connect to the storyful and inspirational Alta Via dei Monti Liguri.
Two Days in Nature All the things you will not find in cities are here! Where the real challenge starts, a not so basic adventure :D Here you will face Mother Nature herself.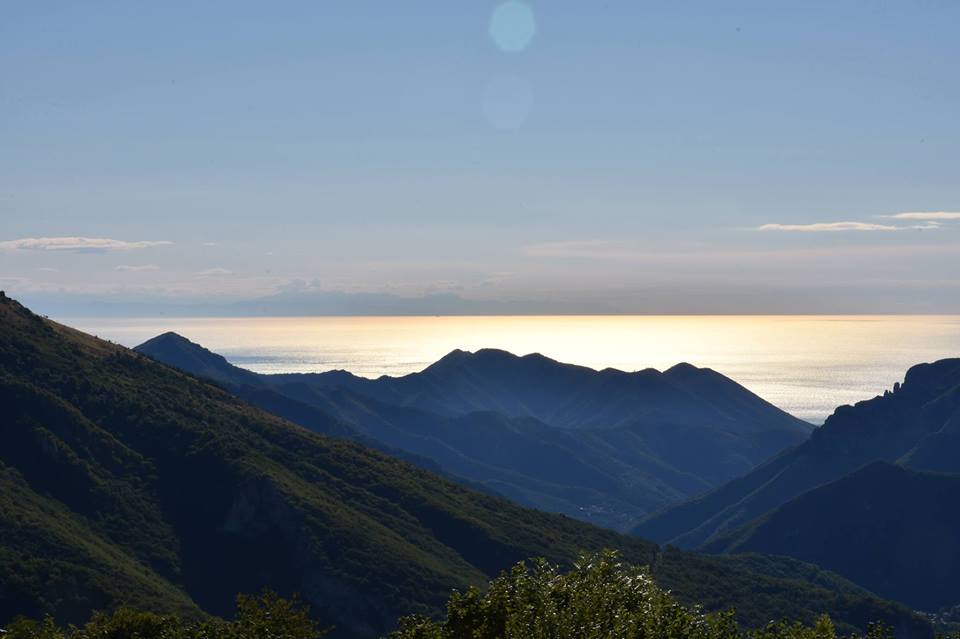 [Credit Facebook site]
Pennavaire valley
One of the wildest valleys of Liguria, due to its steepness. It connects west with the east, and Pennavaire Valley connects the Alpi mountains with the Mediterranean. So the region is featured by super variuos landscapes and quite high season changing, like a brief and heavy snowfalls in Winter or quite warm summers. All this results in a very richness of endemic and peculiar fauna and flora.
The lower levels have a mediterranean climate (with olive trees, gorse and saxifrage, for example), while in higher levels, like the ones where the Shelter is based, there is an alpine climate (rhododendron and alpine star, for example).
Alpi Liguri are a carsic mountain range at high heights, with more than 1500 caves, like other italians more famous carsic region! This phenomenon is very featuring this mountains, originated by rains whose carbon dioxide flow between the carbon rocks and melts calcium carbonate, who is aboundant in the mountaing range. The calcium carbonate is trasformed by rain in calcium bicarbonate who flows away, leaving the characteristic caves.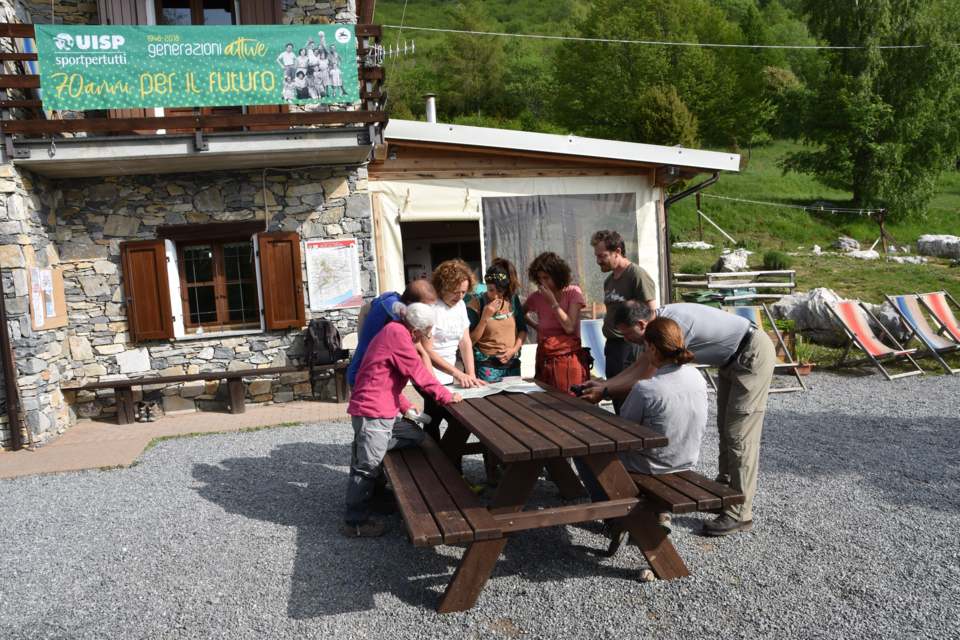 [Credit Facebook site]
The shelter
It is located at an altitude of 1350 m, under the giant rock wall named Rocca dell'Arma, on a long-distance waymarked hiking trail in the Italian region of Liguria: in the upper part of Pennavaire Valley there is the famous Alta Via dei Monti Liguri. Pian dell'Arma Shelter is reachable by car or on foot, and from it you can see together high Alps and the Mediterranean Sea.

It is a two-story shelter, protected by rock and wood, with a reliable warming sistem (in Winter the outside is freezing!) There are 3 common bathroom, and one per floor is designed for physical disabled people. Lunchroom and dehors can host 80 people sitting, and 4 bedrooms can give... shelter to a good part of them. It has a ramp for whellchairs on the outside, that links first and second floor.
Internet and wi-fi are free, of course ;)
Contact
337 108 3410 - rifugio@leterrebianche.it
348 452 6914 - lemulattiere1@gmail.com
Info: https://www.rifugiopiandellarma.it/
Activities programme in the file hereby